I found Boo Boo bear?
06-30-2012, 06:09 PM
---
At that age the Mammie was close by. The bears will not bother your deer, EXCEPT, the fawns as some have said. I have no idea what impact that'll be. Does TN have a bear season? Looks like you may be in a decent area to give it a try! Good luck with the new property!
-Jake
07-01-2012, 11:52 AM
---
Do we have an actual season for bear bear on the east side of the state? We have drawn for some of the bear, boar, and buck hunts in the smokies, but we can't hunt bears in my county. I really do want to get an archery bear in TN instead of having to go out west.
07-11-2012, 10:19 AM
Typical Buck
Join Date: Mar 2004
Location:
Posts: 696
---
When you live and deer hunt in bear country you get used to having both around. Fact is my deer sightings go down a lot when I get a bear around regular. They are always around but I mean if they come regularily by a tree stand or down a deer trail. Then they get on the hit list.
If you have food plots and berries then you just have to deal with them as they will not leave if they have good easy food. Why would they?
I also wouldn't worry unless you get regular pics of lots of bears like I will by times. The odd one here or there is never much of a concern for my deer hunts. It's just when I get inundated with bear pics that I seem to have slower deer hunts as I said.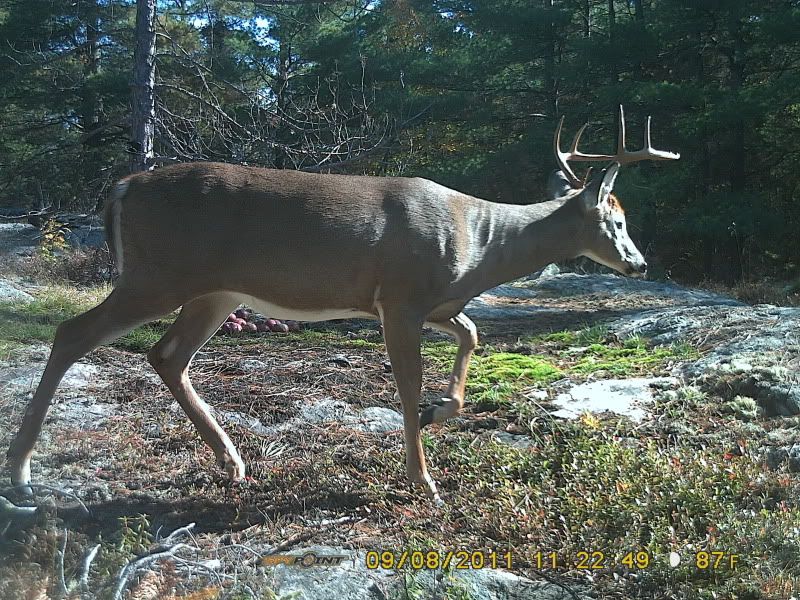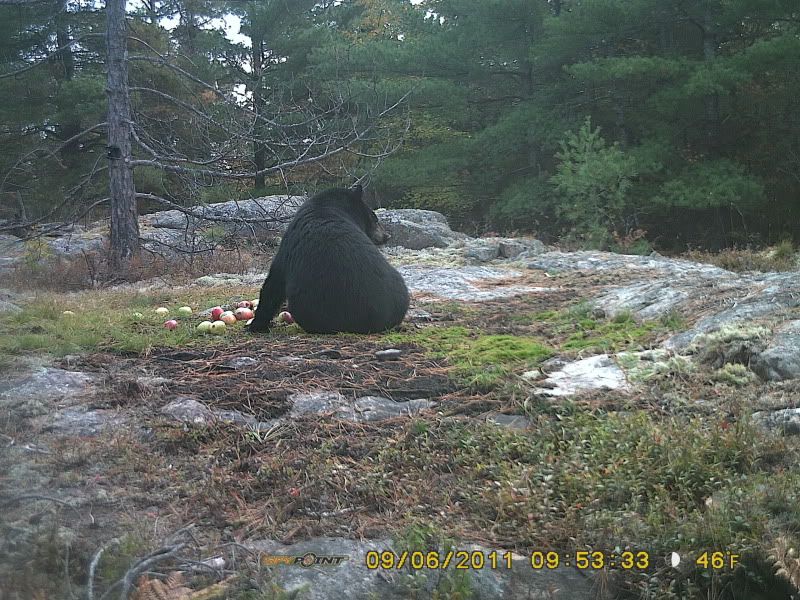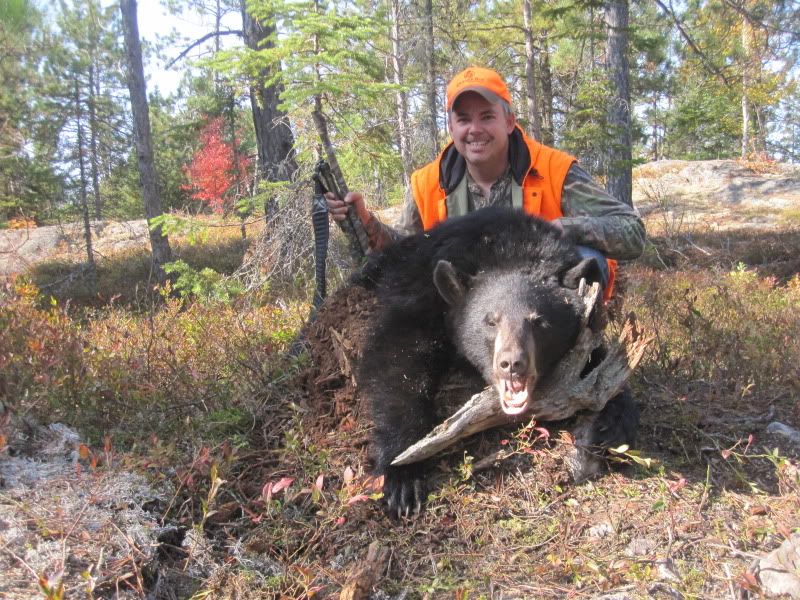 07-11-2012, 10:35 AM
Typical Buck
Join Date: Mar 2004
Location:
Posts: 696
---
a year before my buddy sent a rubber broadhead off this guys noggin for 3 nights in a row. Bear season was closed so he couldn't shoot him and he never laid eyes on a deer when this guy was around. He has lush food plots in this more open farm-like property and so when a bear takes up residence he may not leave for awhile even when he gets a non-lethal "deterrent". It has messed up deer hunts for us however so I wouldn't say they aren't an issue other than to fawns.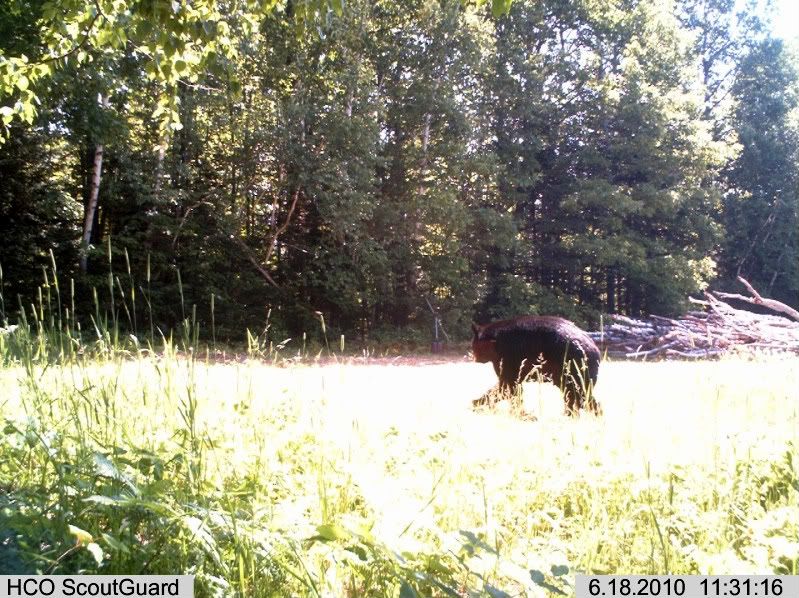 07-11-2012, 03:10 PM
Spike
Join Date: May 2012
Location: northeast TN
Posts: 18
---
Posting Rules
You may not post new threads
You may not post replies
You may not post attachments
You may not edit your posts
---
HTML code is Off
---