Northern Wisconsin Gun Buck
11-28-2011, 03:15 PM
Fork Horn
Join Date: Nov 2008
Location:
Posts: 122
Northern Wisconsin Gun Buck
---
Hunted public land near our cabin (Ashland County) the last couple weekends. Out of our entire cabin, only 3 deer were seen on Saturday, 11/19 (all by my dad and myself). We had a few nice ones on camera so dad and I decided to sit together. We had an absolute blast and were even fortunate to harvest a buck on saturday morning. Sharing the hunt with my dad makes up for the size of the rack. After i shot the deer he poured himself a cup of coffee...which he spilled because he was shaking so bad lol! Also hunted over thanksgiving and very few deer were moving.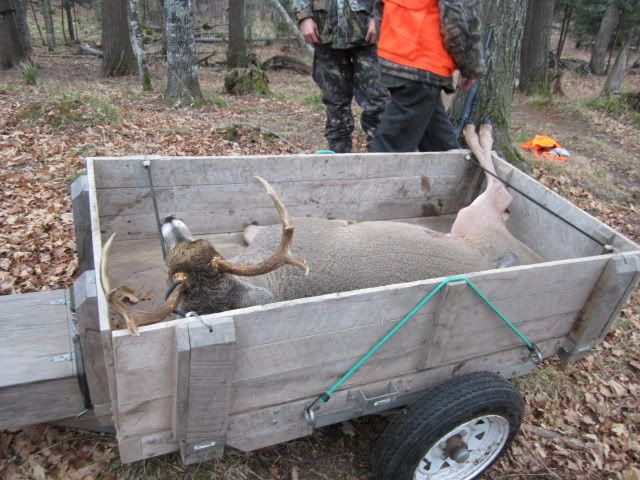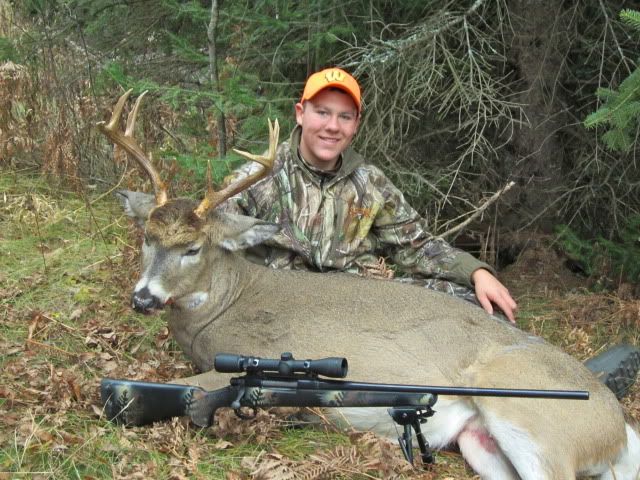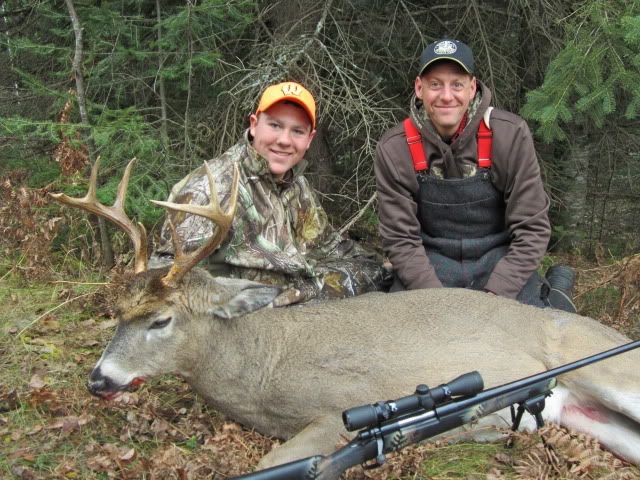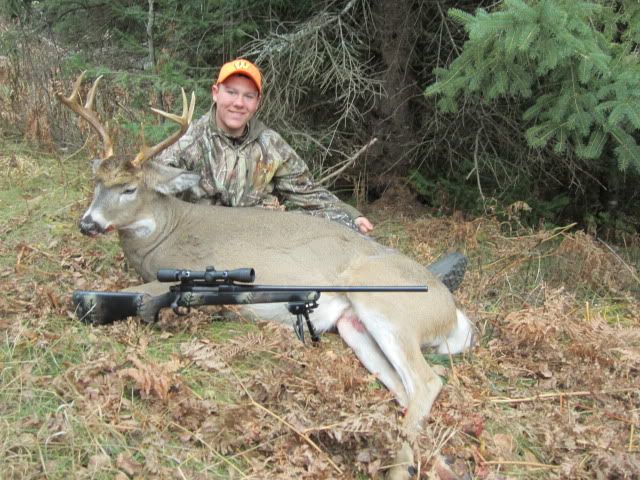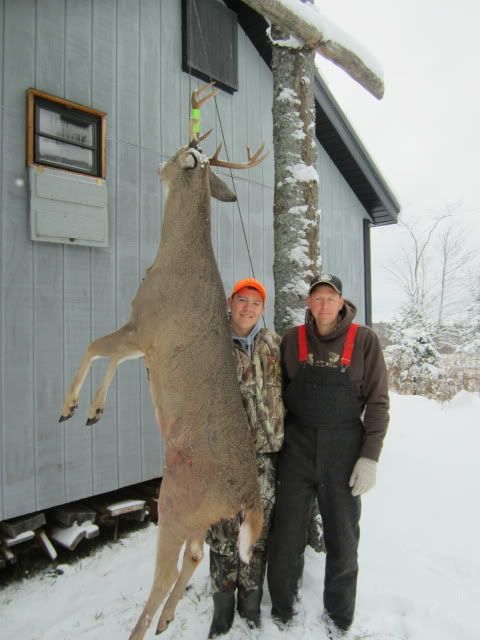 11-28-2011, 04:34 PM
Fork Horn
Join Date: Nov 2008
Location:
Posts: 122
---
Im really not sure, as we dont clean the deer ourself. Congrats on your two bucks. Its extremely tough hunting the big woods! Group down the road by us has 12 guys and they did not see or harvest a buck this year.
11-28-2011, 06:43 PM
---
Whitetails in Wisconsin tend to be some of the biggest in North America. Well, we have the same subspecies you find in most of northeast region of the US and eastern Canada.

Does can reach the 150 lb range. Typical weight for adult does ranges from 110-120 lbs. The biggest of bucks can reach 180-200 lb range easily. Bucks weighing in at 220+ lbs have also been taken.

The old six pointer I shot weighed in at 160 lbs and he was not all that big compared to the buck the rangerboy shot.