Shed Hunting
05-10-2011, 07:10 AM
Spike
Join Date: Sep 2010
Location: West Tennessee
Posts: 19
---
I hadn't had a chance to go shed hunting much this year. But I did find this turkey hunting. It is a MASSIVE rack. It's too bad that the 'yotes and critters got ahold of it before I did. I cannot imagine how big this rack would have been intact. I have cleaned it up since these pictures were taken. I will post the cleaned up version tomorrow. It measured 19" wide (what was left) and had 4"+ brow tines.
05-18-2011, 07:04 PM
Spike
Join Date: Aug 2010
Location: Midwest
Posts: 72
shed antlers
---
05-27-2011, 09:32 PM
Spike
Join Date: Mar 2011
Location: Saskatchewan
Posts: 51
---
Here are the highlights of our 2011 shedding season.
We picked up this matched set shortly after the snow melted. They have 6 3/4 inch bases and each score in the mid 80's. We have 3 antlers off this deer now.
My wife found this one side (we couldnt find the other) off a buck that I missed with my bow last fall, it is around 77".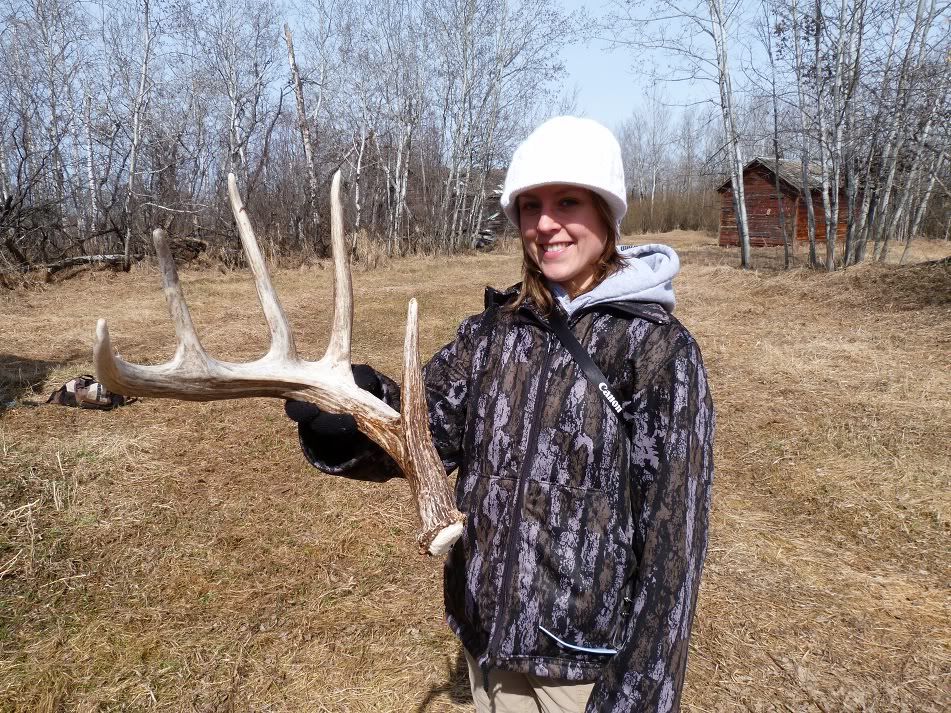 Here are a few "daily summaries" of our finds this spring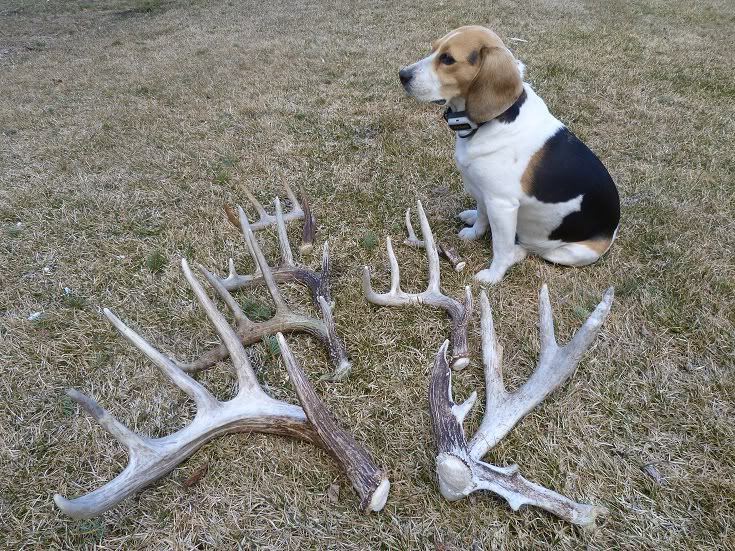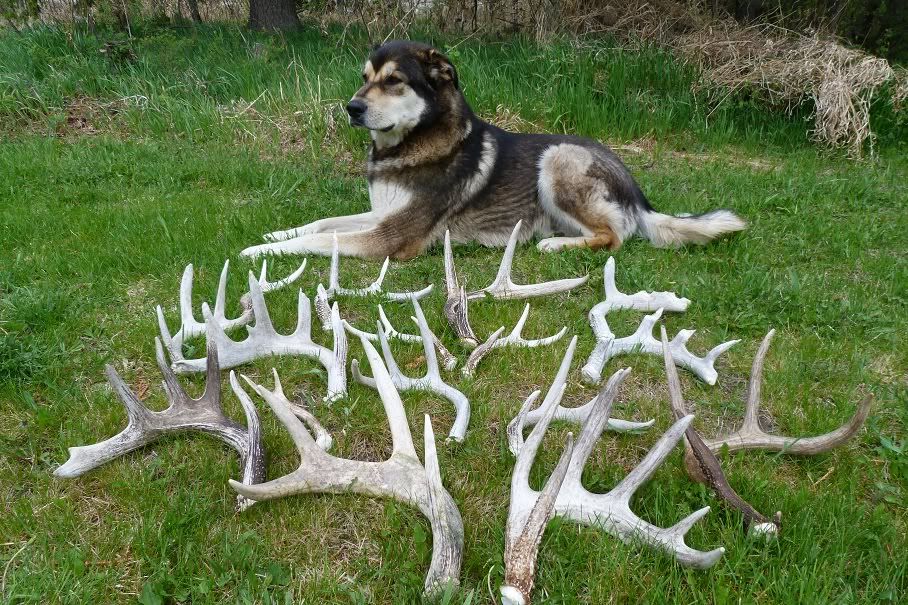 06-21-2011, 05:34 PM
---
Shed hunting is a great way to spend more time in the woods after season. Unfortunately the majority of the area me and my team hunt is private land. There is a lot of posted land making it difficult to stay on a bucks tracks when looking for sheds. There are also a lot of other hunters and non hunters out looking for a nice set of horns, so remember the more time you spend in the woods the better of you are.
07-25-2011, 12:00 PM
Spike
Join Date: Jul 2011
Location: NE OHIO
Posts: 13
---
---
Last edited by HuntandFishOHIO; 07-25-2011 at

07:30 PM

. Reason: added the name of the buck