Patrick Co. Va. and surrounding
01-14-2011, 12:34 PM
Patrick Co. Va. and surrounding
---
Just hoping to get some input from anyone who can tell me about the deer and turkey hunting in this area? Thanks for the help.
---
Last edited by Sportsfann; 01-14-2011 at

12:45 PM

.
01-14-2011, 07:39 PM
---
Deer population is good and IMO the bucks are getting better.
Here is my Henry County buck from rifle season this year: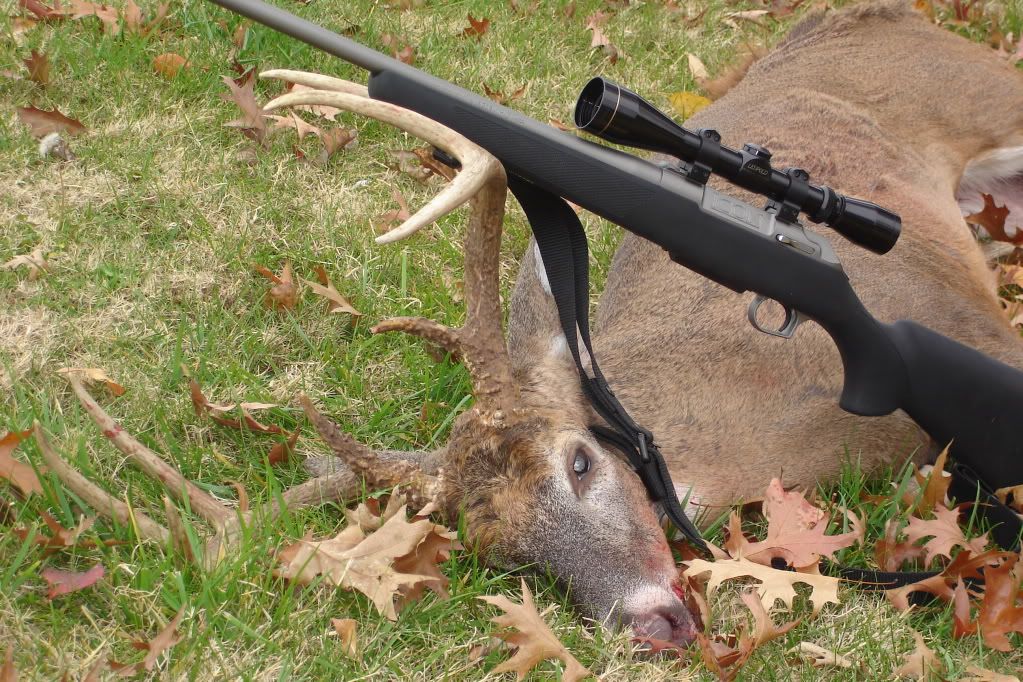 ---
Last edited by VAhuntr; 01-14-2011 at

07:41 PM

.
01-15-2011, 04:24 AM
---
Nice VA. I've seen alot of deer this year in the woods. Two spots I've seen turkeys. Those being Ridgeway and Axton. There are alot of deer and turkey in Franklin. Getting permission to get on that land is the hard part. If you have a spot, I would put your cam up and corn down and see whats coming by.
01-22-2011, 09:24 AM
---
I did, very nice. Looked at a old house on 70 acres. Very nice property, saw some nice rubs. Gonna try and get something. Only took me 5 hours, so not a bad trip at all. Wish land was a little cheaper!
01-22-2011, 03:42 PM
---
Glad you liked it. I think it will prove to be a very sucessfull spot. Land is too pricey these days. I have been lucky to find people that need a little doe management on their property. Good Luck. Turkey season is right around the corner!
Posting Rules
You may not post new threads
You may not post replies
You may not post attachments
You may not edit your posts
---
HTML code is Off
---