Deer cam rack size guestimation- Scoring vets please help
12-30-2010, 07:38 AM
Spike
Join Date: Dec 2010
Location: Central Alabama
Posts: 23
Deer cam rack size guestimation- Scoring vets please help
---
Hey I just got this deer on my cam in the last week. We were guessing and hoping it was a 130 class. This is a Central Alabama Blackbelt Whitetail photo taken on 12/28/10. Please tell me what you think it will score and most importantly his approximate age. I tried to post pictures, if it doesnt work I included a link. Thanks
Poll: Should I shank him, rank it 1-10.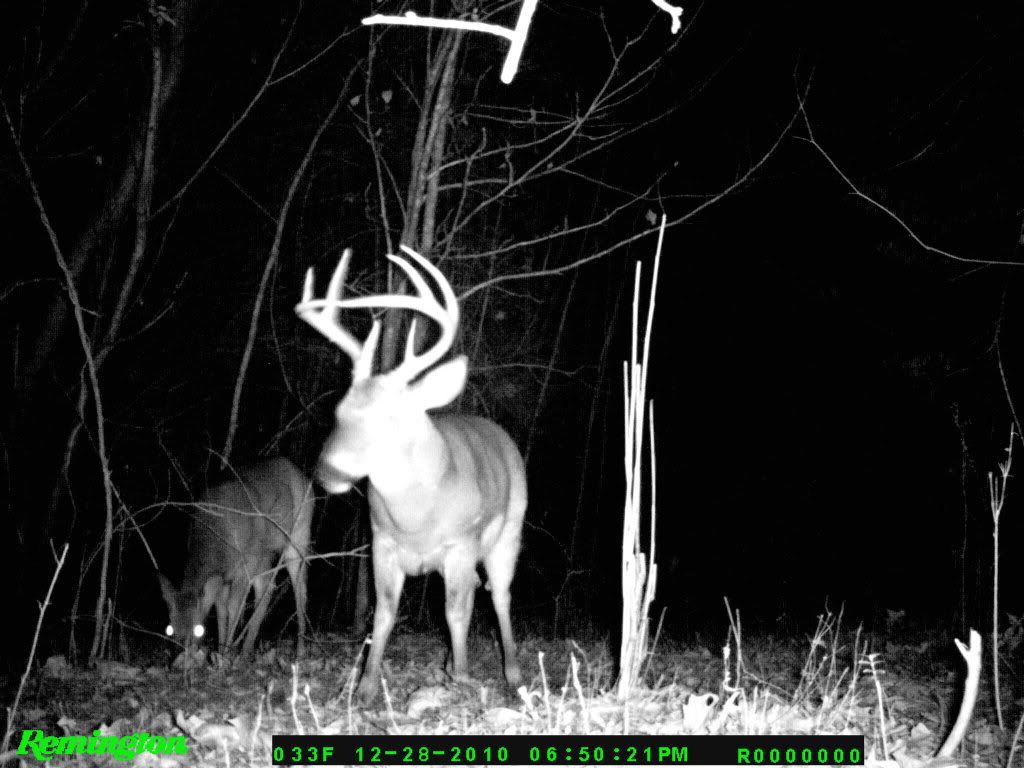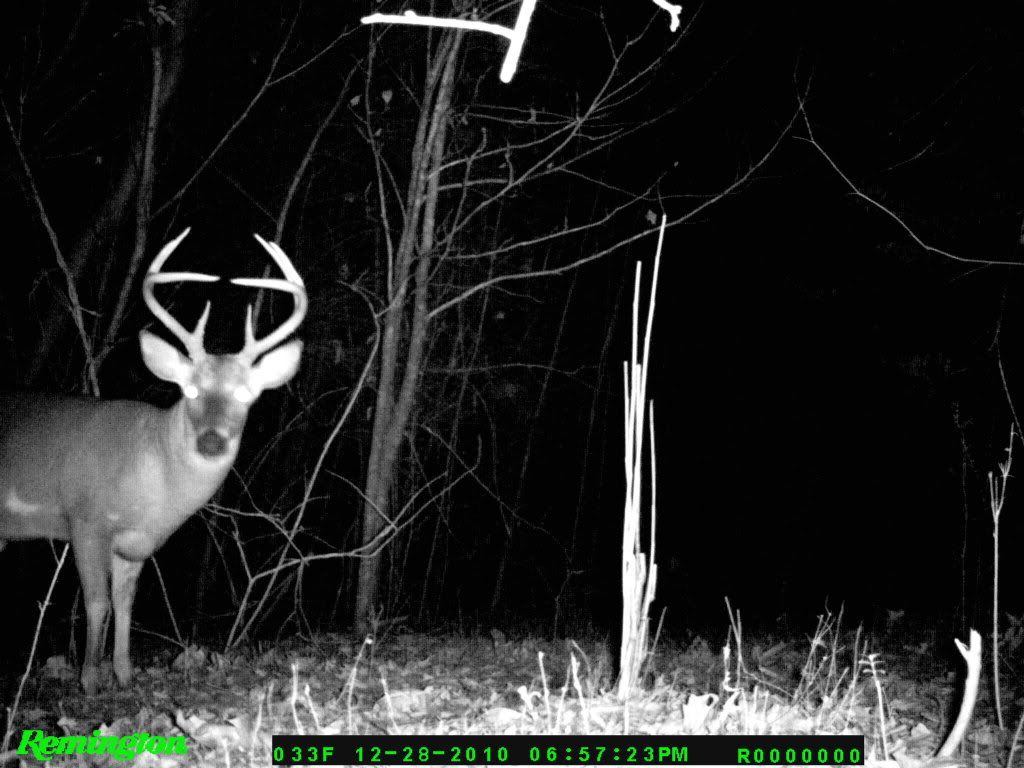 12-30-2010, 09:15 AM
---
Yes, low spread will hurt. But... "tip to tip" score doesn't count for anything anyway. I'd guess he's around 113-118.
12-30-2010, 03:59 PM
Fork Horn
Join Date: Jan 2009
Posts: 198
---
He is a nice looking deer. I would guess 110-115 and maybe a 3 1/2 old. You will know a 130's 8 pointer when you see one. However, score isn't everything and if he's a deer you wouldn't mind putting your tag on take him if you get the chance. Like I said he is a nice deer. Good luck!!!