Your hunting season
02-27-2010, 11:08 AM
---
My first few days of ML season was disaster. Had a problem trying to ignite my loads in two different guns. The weather was very wet and this may have contributed to my problem.
However once I got going I ended up filling five of my six tags. I got a nice eight point and five point that both dressed out to about 130lbs. I also got one nice large doe that dressed out to 95 lbs. The last doe was about 75 lbs. dressed. I ended up with three for the freezer and gave two away to a friend. I have to say that I saw more deer this year on a new hunt club property then ever before. Have a look:
02-27-2010, 12:11 PM
---
Went to Wyoming and came home with a little forky...bad winter kill. Then nothing here in California, had some chances on little guys but wanted to let them grow another few years...all in all not very good.
02-27-2010, 03:05 PM
Spike
Join Date: Jul 2006
Location:
Posts: 93
---
I had a stellar year. I killed a 150 inch 9 point that dressed 209 lbs and a 22 inch wide 8 point that went 176 lbs dressed. Then in the late season I killed and 8 point that just missed P&Y with my bow.
Here is my 8 point with my bow.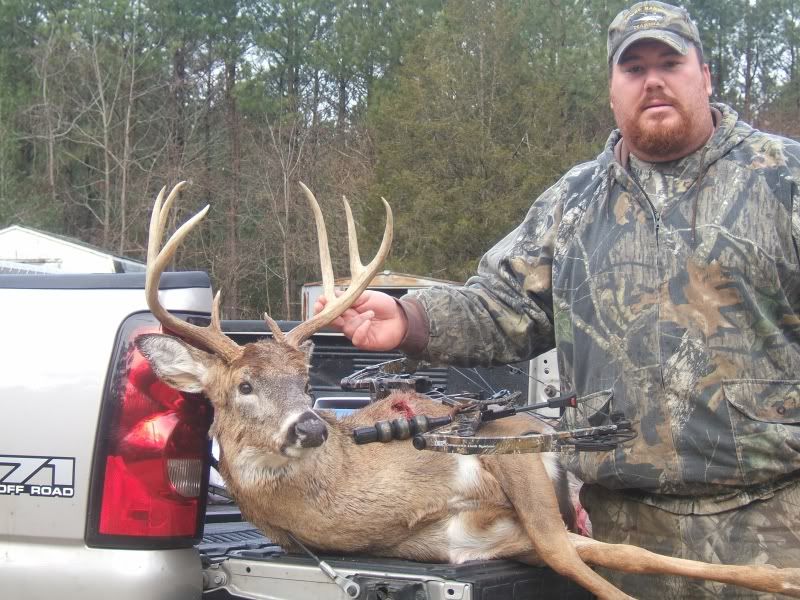 150 inch 9 point 209 dressed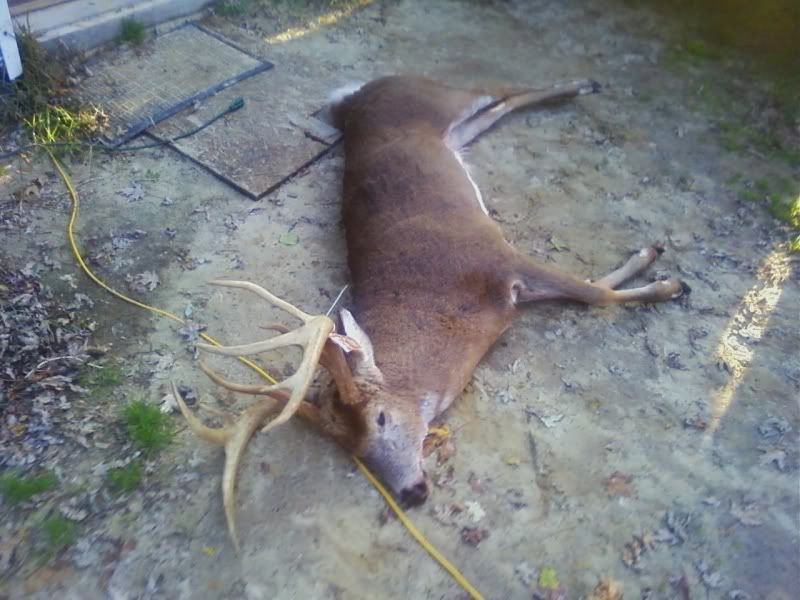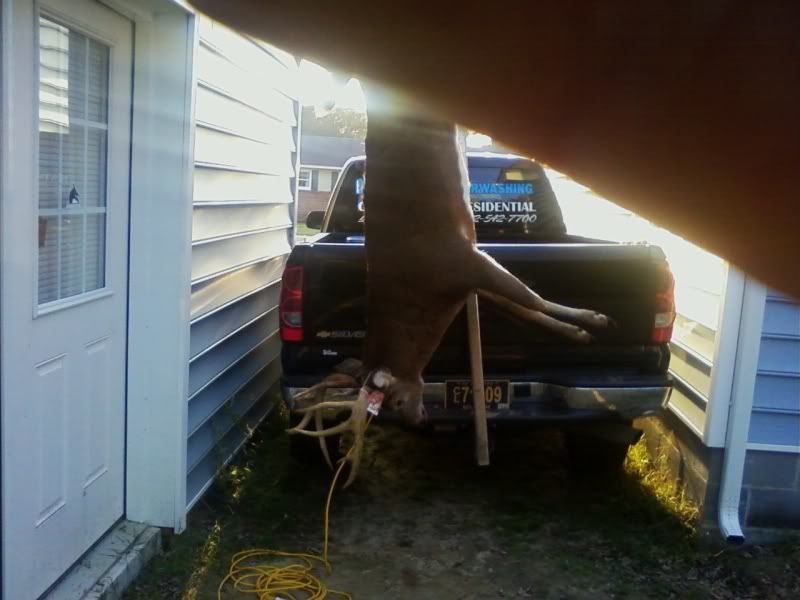 22 inch inside spread 8 point, 176 dressed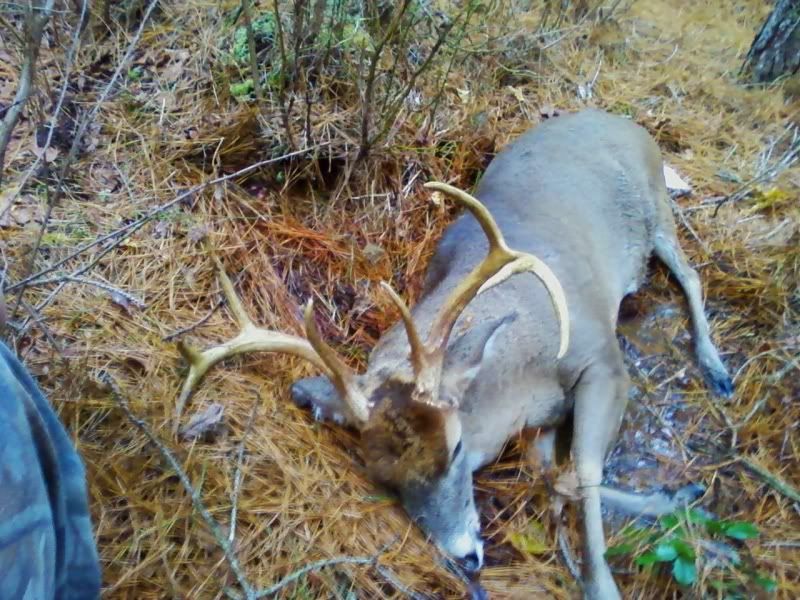 I also killed a bunch of doe's and a spike sika stag.. It was a great year.
02-28-2010, 09:26 AM
Spike
Join Date: Jan 2010
Posts: 41
---
I had a pretty decent year. I killed 8 with the ML and 1 with the rifle. This was my first year hunting with the ML and boy I am glad I gave it a go cuz my rifle season sucked big time.

Nice bucks, bambeklr! Where did you get your stag? I am assuming either Dorchester Co., MD or Chincoteague?
02-28-2010, 05:16 PM
Nontypical Buck
Join Date: Jan 2008
Location:
Posts: 2,186
---
My season went fine. Took plenty for my freezer plus some for family and friends. I killed a weird racked buck. I intended to take a photo in the field but is was just pouring cats and dogs at the time. When I get the plaque mount back, I photo it and put it here. I've named it the "Coming and Going" buck. It seems to have been an older buck .... probably 4 1/2-5. One side faces backwards ..... it is 180 deg. reverse of what is normal! Fun part for me was that I "guided" one of my best buddies to a fine 10 pointer. I had seen great looking buck sign in that general area and was so happy when he bagged it ... with one of my muzzle loaders at that!
02-28-2010, 06:01 PM
Fork Horn
Join Date: Jan 2008
Location:
Posts: 132
---
I guess I cannot complain, I did not get any bucks but I did get 2 does and one of them was the biggest female I have ever shot. I did not weigh her but she would have field dressed out at it least 150lb. One of the biggest deer I have ever shot.
02-28-2010, 06:06 PM