Is this the same buck?
08-15-2009, 11:53 AM
Is this the same buck?
---
Here is a picture of the buck we call Goliath. I have inserted a picture of a buck from last year. My husband and I think it is the same one - Goliath. He has gotten a lot wider, but the shape of the rack seems the same. I posted him in another thread wondering what he would score, but never asked if everybody agrees with us that he is the same one. He is the biggest buck we have seen to date here. Other than him, we have 2 forks, one is big enough to be called a 4 point, and a spike with about 10" spikes! That's another reason why we think he is the same guy, there are no other big bucks showing up. I know there could be more that we never see, they don't get big because they're dumb
However, I have come to the conclusion that it is definitely Goliath.
Also, for you guys and gals that are good at scoring, what was he last year compared to this year - the consensus on this site is that he is between 115 and 120 this year. THANKS!!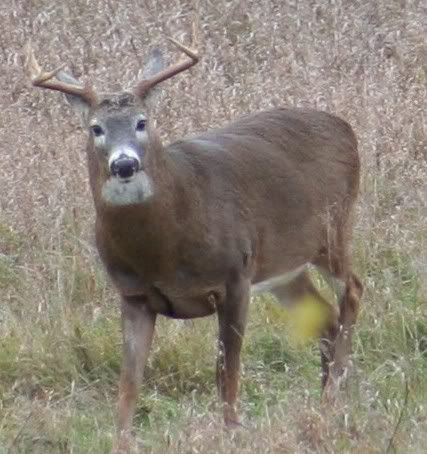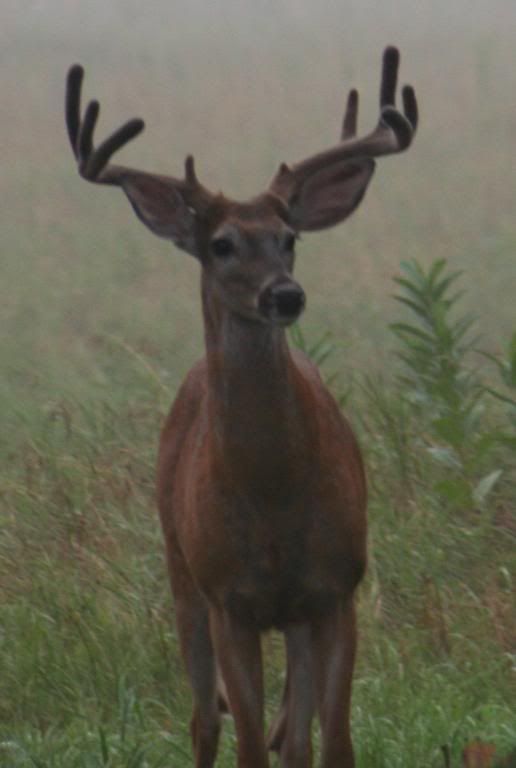 ---
Last edited by johnandmare; 08-15-2009 at

07:23 PM

. Reason: Cange title
08-15-2009, 12:55 PM
---
Yeah, I agree, but my husband and some other folks say it's two different deer. IMO, the change of coat and the way they bulk up, completely changes the way they look, but I still believe it is the same rack, just bigger. I am very curious as to what the consensus will be. Hopefully people will answer.
08-16-2009, 03:24 PM
---
Someone mentioned that he is the same because of the markings around his nose, the triangle of black in the white. It does make sense. The other deeer I see around are all different around each of their noses, so it could be a distinghuishing characteristic.