What do you think? Shooters?
08-12-2009, 06:15 PM
What do you think? Shooters?
---
I know the tree doesn't help the view of these deer but it was the best spot i could come up with when i originally put my cam up. I moved it since these pics. Also what do you think about the rack on the one buck... kinda goofy huh?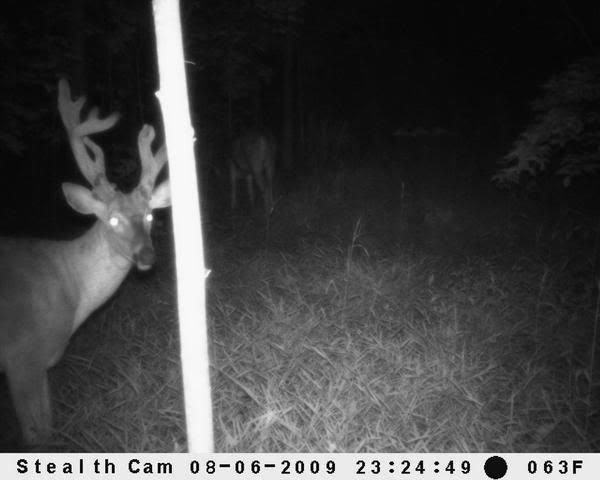 08-14-2009, 04:45 PM
---
I think, I sure would like these on my trail camera and yes they are shooters for sure!!!! The question is which one is gonna be the dominate buck in this bunch....very nice bachelor group you and your neighbor should do well!
Posting Rules
You may not post new threads
You may not post replies
You may not post attachments
You may not edit your posts
---
HTML code is Off
---