Big 8s
07-30-2009, 07:29 AM
Big 8s
---
I think this may have been posted in the past, but I would love to see some pics of everyone's huge 8 pointers over the years... love big heavy horned high scoring 8s!!!
07-30-2009, 10:24 AM
---
this is my dads 8 both G3's are 8 inches his G2's are 7 and a half(both)and his main beams are 7 inchs i might have called some tyne the wrong name i aint sure oh and his eye guards are 4 inchs to me he is a tall 8 but not to wide but i would kill him any day of the weeek
07-30-2009, 11:16 AM
Fork Horn
Join Date: Nov 2008
Location:
Posts: 202
---
These are a couple bucks my brother in law took between dec 31st and jan 2nd 2009. mines the 8 thats hangin up. The one on the left in back of the truck would have been a fine deer but he had gotten hit by a car and broke his rack and messed his hip up..
---
Last edited by Cannonw24; 07-30-2009 at

11:19 AM

.
07-30-2009, 12:20 PM
---
Wow. Nice one!
How the heck are you guys "embedding" your pics in the posts? Used to be the click of a button on the old server. Since the change, I haven't been able to figure it out...
07-30-2009, 02:17 PM
---
Here is a set my buddy found on July 4th 2008,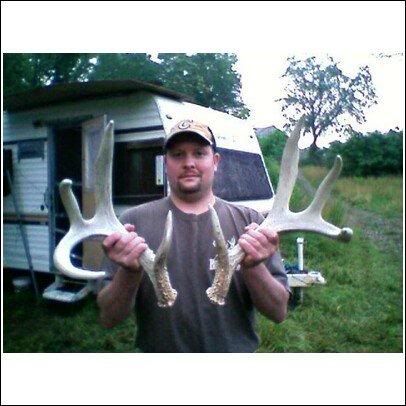 I found the 8 pt. set in the back left hand corner of this pic 100 yards from were I passed him up in Nov., Unfortunately broken off both of his main beams some time in between. (they almost touched prior to breaking them off)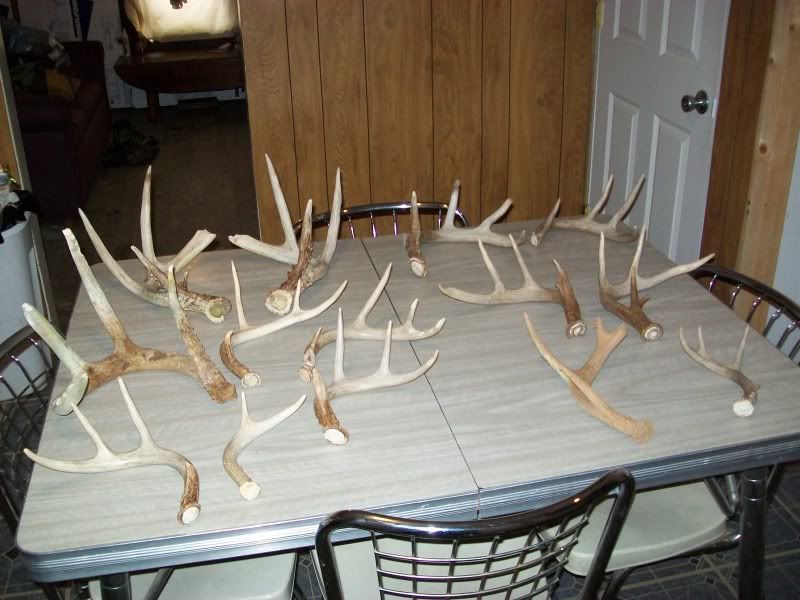 I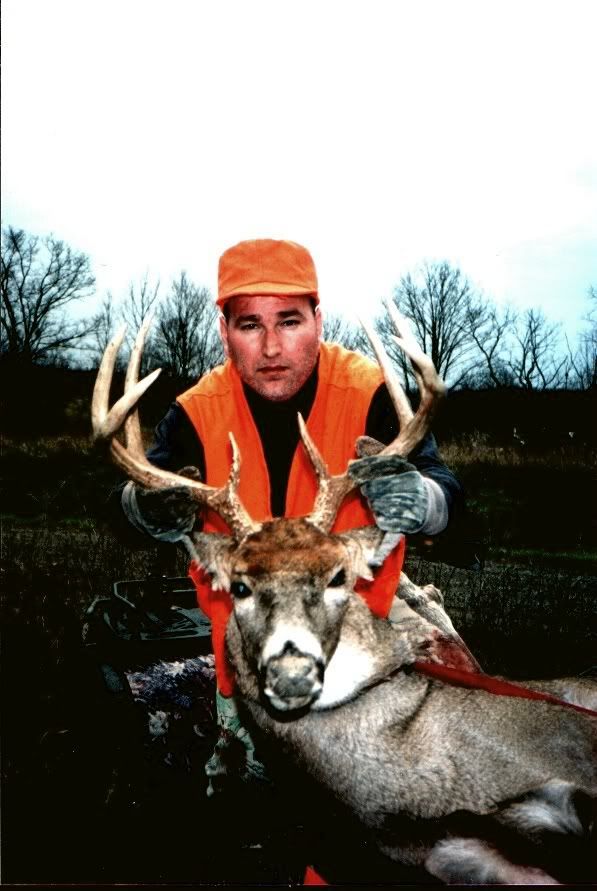 killed this 8-pt. a few years ago.
---
Last edited by J Pike; 07-30-2009 at

02:30 PM

.