Twin Fawns *with video*
07-06-2009, 07:39 AM
Twin Fawns *with video*
---
I went out to the timber to move a stand and I drove up to my tree stand and started climbing up when I hearda deer jump. I looked under me and these two fawns were right there. I got the camera out and snapped a few before they started walking off. Then I got down and followed them around for a little bit. I think they were old enough to where they knew to stay away but just didn't know what to do.
In this picture I am a couple steps up the tree.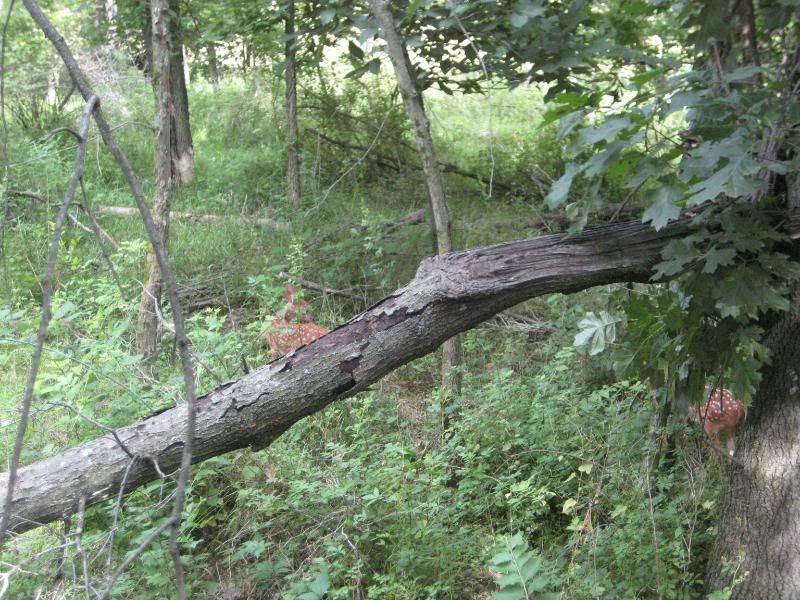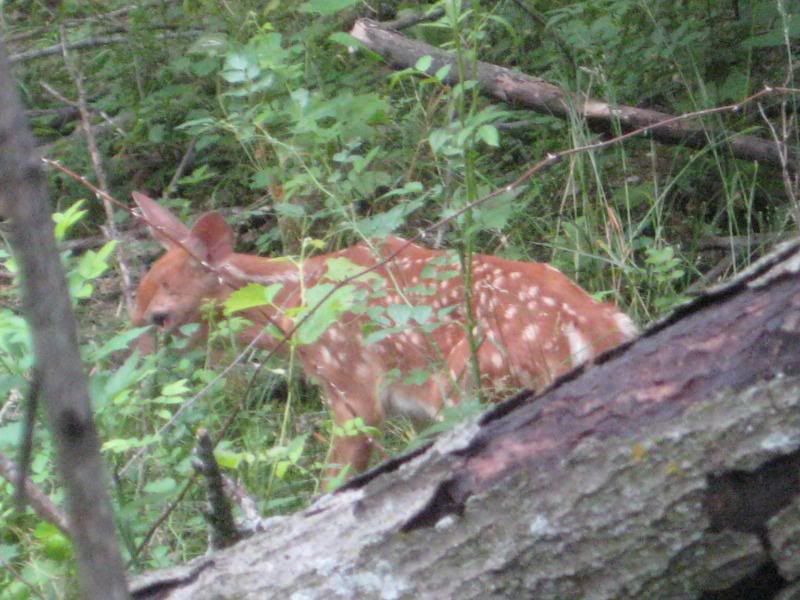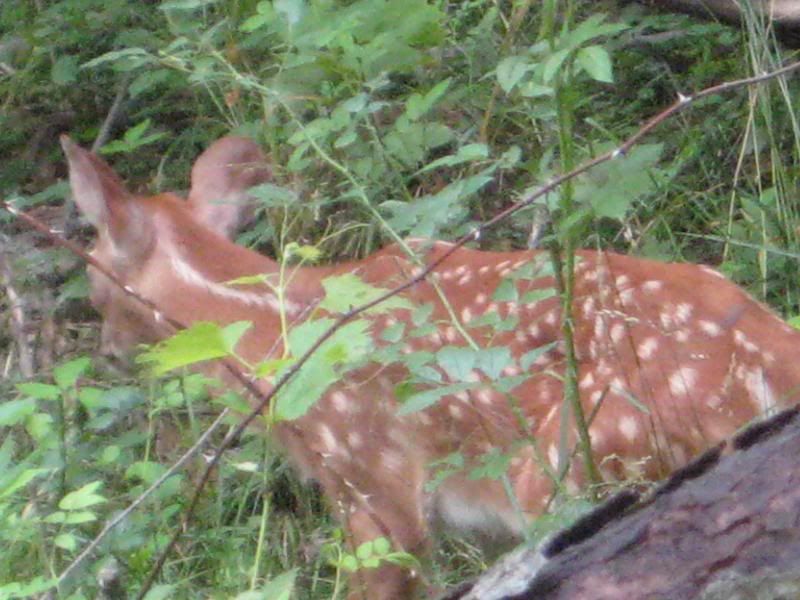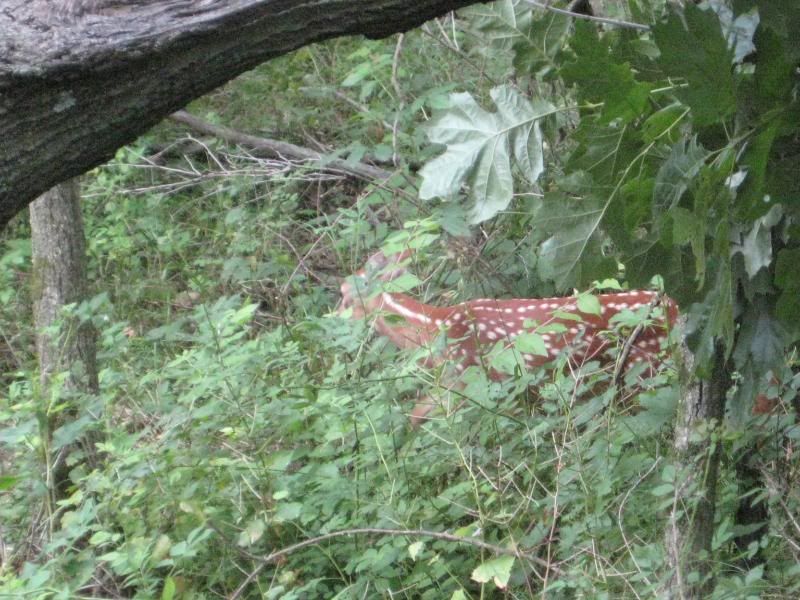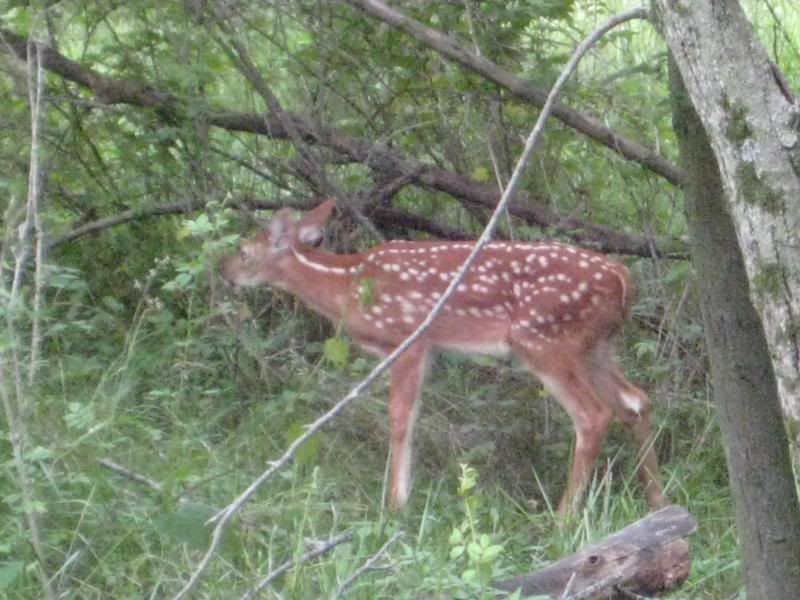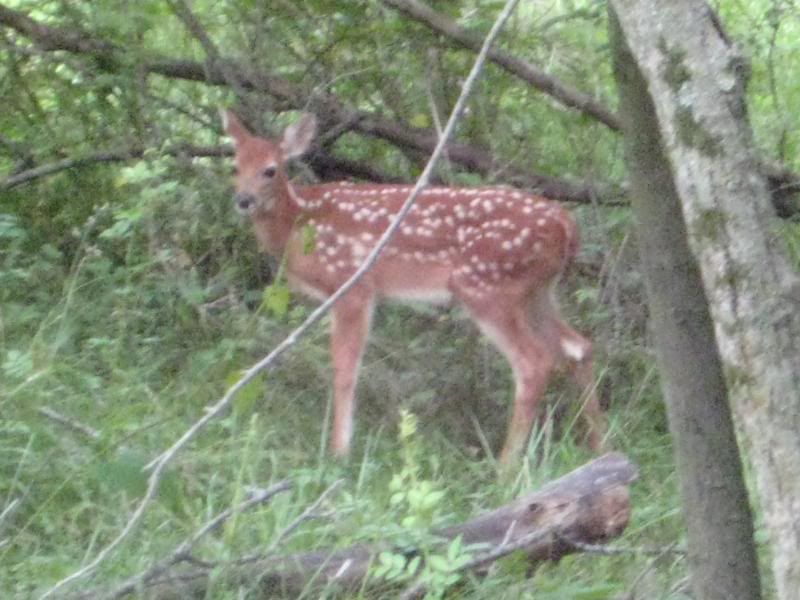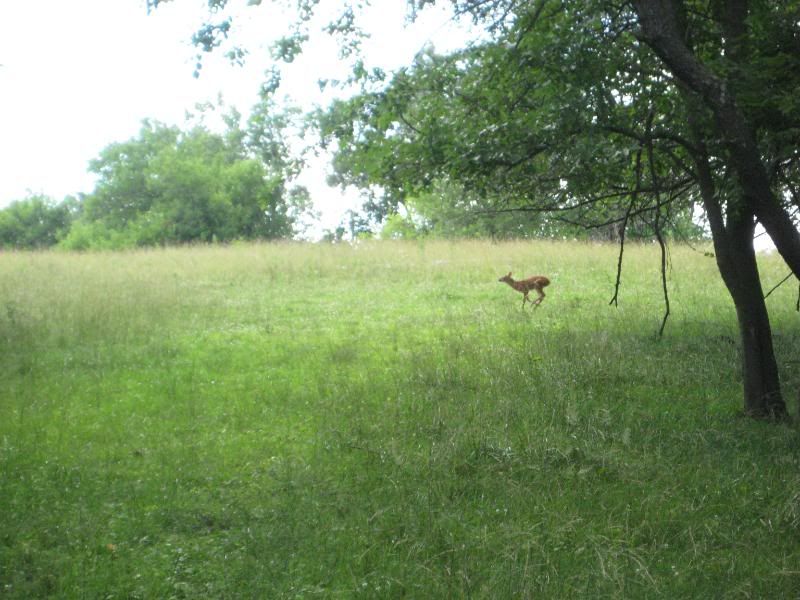 Here is a video of them.
http://www.youtube.com/watch?v=bzcFMyHxtmk
07-06-2009, 03:43 PM
RE: Twin Fawns *with video*
---
She was no where in sight. Do you think those fawns are big enough that they could survive from now on? They were strong enough to run from me. I couldn't even keep up and im a young athletic person.
07-06-2009, 05:22 PM
RE: Twin Fawns *with video*
---
ORIGINAL: WM Greening

She was around there somewhere. They are probley old enough as long as they stuff off the roadways. Great pics and video.
She was no where in our timber and we have about 20 acres. I drove around the whole thing following the babies. If she was there she was hidden some where good which I dont know why she would be when she has two little ones running around.
07-07-2009, 09:12 AM
RE: Twin Fawns *with video*
---
Not sure how accurate it is but I've read that fawns are odorless therefore hard for animals like coyotes to locate. Since the fawns run very slow, does will actually leave them when they feel danger and then come back to find them once they feel safe again. That way they carry the scent out of the area and the fawns can hide easily in the brush. I had the same thing happen to me about one to two months ago. I was working in the same area of our woods for about 20 minutes when I heard something run off behind me. I turned around just in time to see the smallest fawn I've ever seen run over the side of the hill. I found where it was curled up next to a tree the entire time about 10 yards from me. The mother was nowhere in sight. It couldn't have been more than a week old. It was a pretty neat experience.