need an idea
06-23-2009, 06:55 PM
Fork Horn
Join Date: Feb 2007
Location: Chicopee, Massachusetts
Posts: 385
RE: need an idea
---
ORIGINAL: remingtonshooter1

For a wrap around blind for a wooden tree. Stand just help me on how i could build it out of wood.

thanks
Not sure what you mean but FWIW I carry a piece ofcamo fabric in my pack that I use as the basis for a ground blind when I set up. I hunt exclusively from the ground and this gives me a light blind that I can set up and take down quickly. I use black shoe laces or para cord to tie it to surrounding trees / foliage.
I have even run it thu the washer with scent free soap to help kill any odors when I bought the fabric.
Bob
06-24-2009, 03:04 AM
RE: need an idea
---
Would this do?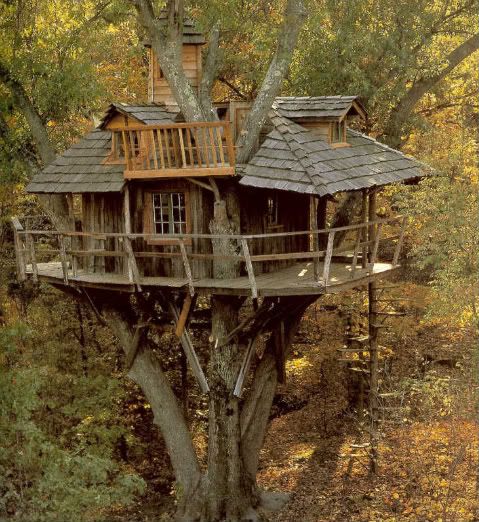 You can go to Wal-Mart's sporting goods section and get a turkey hunter's blind, which is a long strip of camo cloth that has short poles inserted into it, for about $20. You unwind the fabric and push the ends of the poles into the ground to form a semicircle around the base of a tree, then you sit at the base of the trunk, wearing a turkey hunting vest with a padded backrest is reccomended. Most of the one's I've seen are leaf cut and come in a variety of popular patterns. With the turkey season over in most areas they're probably on clearance, if not you can find them at Bass Pro or Cabela's any time. I've hunted deer with one many times.
06-24-2009, 04:27 AM
Boone & Crockett
Join Date: Feb 2003
Location: Ponce de Leon Florida USA
Posts: 10,079
RE: need an idea
---
Instead of trying to build a wood tree stand I would highly recommend just buying an aluminum ladder stand. You can get one cheaper than buying the materials to build a wood stand, it is safer, easier to move and if you want a top on it just fashion one out of 1/2 inch PVC and a few fittings and screw a piece of 3 foot by 4 foot aluminum roofing to it. The burlap camo works well, but usually won't last but a couple of years.
06-24-2009, 02:56 PM
Senior Member
Join Date: Feb 2009
Location: Southern Mississippi
Posts: 111
RE: need an idea
---
Horizontal Hunter,I like your idea for a ground set-up.I might have to do that myself from time to time.Lugging around a climbing stand can get a bit tiresome.It sounds simple but effective!
07-03-2009, 05:42 AM
Nontypical Buck
Join Date: Nov 2008
Location: Adirondacks
Posts: 1,305
RE: need an idea
---
Just get some stakes at a garden center and the camo material.Some brands like HS offer such blinds ready to go at low cost.I'd suggest something made from synthetic material otherwise you have to watch out for mildew/rot.
Posting Rules
You may not post new threads
You may not post replies
You may not post attachments
You may not edit your posts
---
HTML code is Off
---