Age by antler diamiter and # of pointd
01-25-2008, 03:46 PM
Join Date: Jan 2008
Location:
Posts: 40
Age by antler diamiter and # of pointd
---
what are your thoughts on the diameter of deer horns 1" above the base and the number of pointd the buck has. We found 1 and 1/2 sets in Jan. the first set was from a 8 pointer, the one we found was from a 12 pointer with a horn diamerter of 7" it weighed more than the two combined. We are feeding him good this winter, 150 bushels of carrots and parsnips to date since the season ended 7 weeks ago.
01-26-2008, 11:15 AM
Join Date: Jan 2008
Location:
Posts: 40
RE: Age by antler diamiter and # of points
---
I mean to say if a deer has 8 points will he always be a 8 pointer, he start out as a button and spike horn. then he becomes a fork horn. Does this indicate his age factor, we figure a buck with a horn with a circmferince of 7" to be and old boy.
01-26-2008, 06:50 PM
RE: Age by antler diamiter and # of pointd
---
An 8 point can be 1 1/2 years old: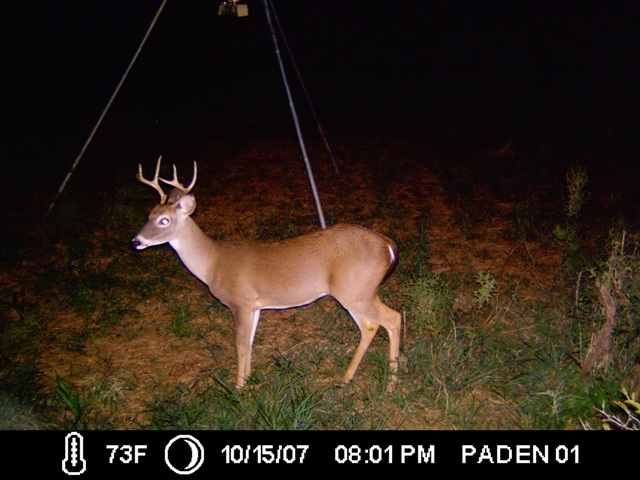 Or 2 1/2 years old: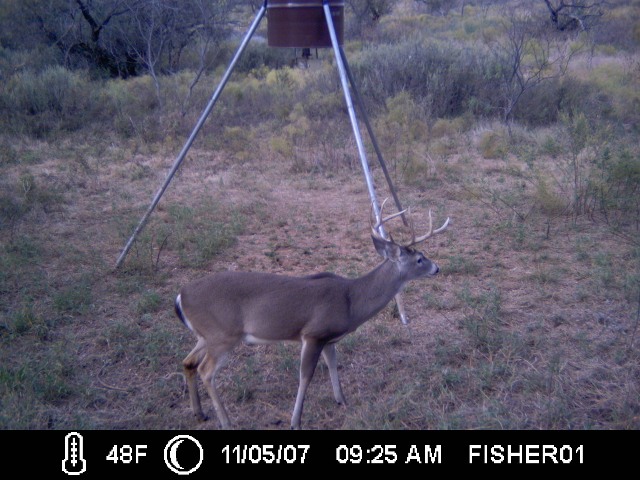 Or 3 1/2+: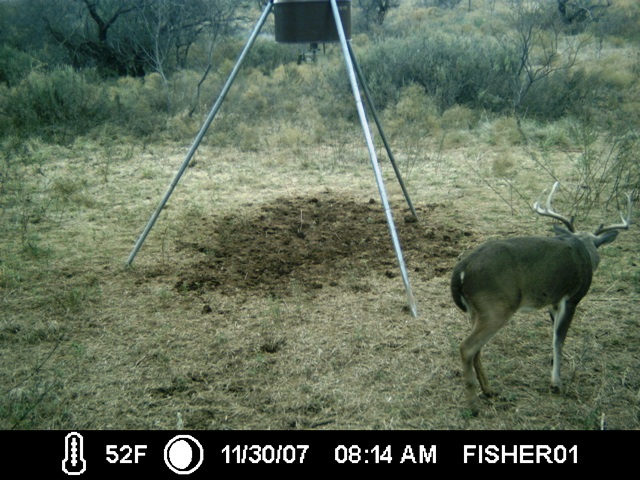 You can do some educated guess based on antler circumference, but it isn't a very exact science.
01-27-2008, 10:17 AM
RE: Age by antler diamiter and # of pointd
---
ORIGINAL: johnny2

Nonsence-you can't tell his age this way..I got a nice 8 point couple
of years ago..The warden aged him at 2 years old,,BY THE TEETH..

you cant age a deer llike this
the only accurate way is the teeth
This is one of the biggest misconceptions about aging there is. Teeth are adecent and CLOSE indicator but arent always true. Deer like humans all have different bone densities for teeth and eating habits. A deer that has soft or hard teeth densities and is eating in the timber browsing, eating alot of acorns, are gonna wear differently than a buck that lives on more plains and eats more grasses, small grains like wheat and oats, and alfalfas and are gonna wear differently than a deer living on heavy farm lands eating corn, beans, and alfalfas, and are gonna wear differently than a deer eating from alot of food plots and such. To some what sum it up deer 2 1/2 years and less are relativly easy to age by teeth but are easier to do just by knowing deer in general. Now when you get to that 3 1/2-death age category it gets very tough both ways with teeth and by horns. You can usually get within a year of the real age but getting the age exact isnt really possible with better than a 50/50 chance due to nutrient availability, doe:buck ratio, winters, and much more variable from year to year that can flux growth of horns.... The only true way to be 100% positive of a deer's age is to have pics, see them and ID them,and/or sheds, from every year that buck is alive from age 1/2 or 2 1/2 because those ages are easily identifiable in most cases. WCL
01-28-2008, 01:20 PM
Typical Buck
Join Date: Dec 2003
Posts: 590
RE: Age by antler diamiter and # of pointd
---
I recently read about a study that showed that the mass measurement 1" above the burr is indeed a valid aging method. I believe it is very accurate up to 3 1/2 years old, after that some overlap creeps in, so distinguishing a5 1/2 from a 6 1/2 year old gets dicey. It is just an estimate. You need to find enough sheds toget some ideas about your local deer herd, because there will be variation from one area to the next.