Alberta 5x5 Muley Buck Down(pics)
11-01-2007, 08:29 PM
Join Date: Dec 2005
Location: Calgary,Alberta,Canada
Posts: 2,123
Alberta 5x5 Muley Buck Down(pics)
---
Well guys i got my buck today. He is a nice 5x5 not too much mass but he has really nice height to him. His gross score is 151 1/2. It was a great day, between 4 of us we got 6 tags filled so there is lots of meat in the garage, more bone for the wall. The other buck scored 115 3/8, 3x4. I also managed to bag a coyote at 250yds on the run, my best shot so far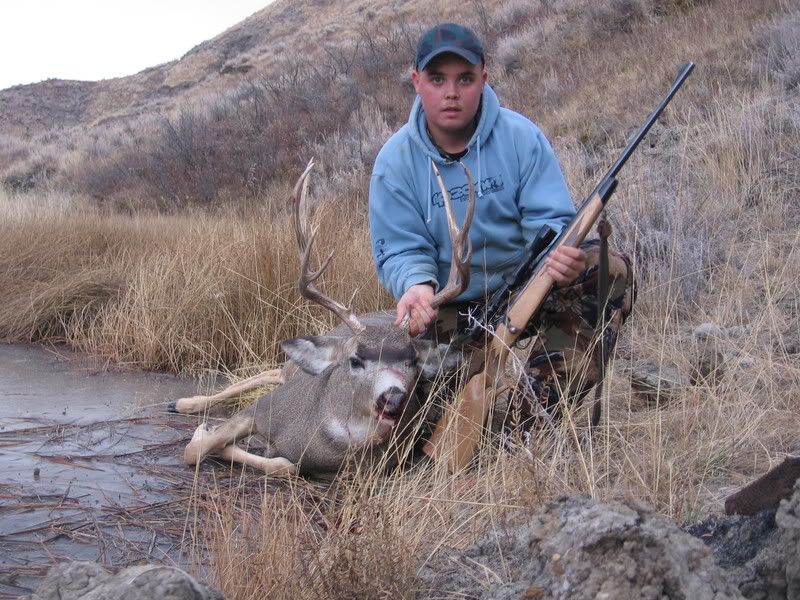 He dropped and stayed in that position, he hung on the hill just by his antlers.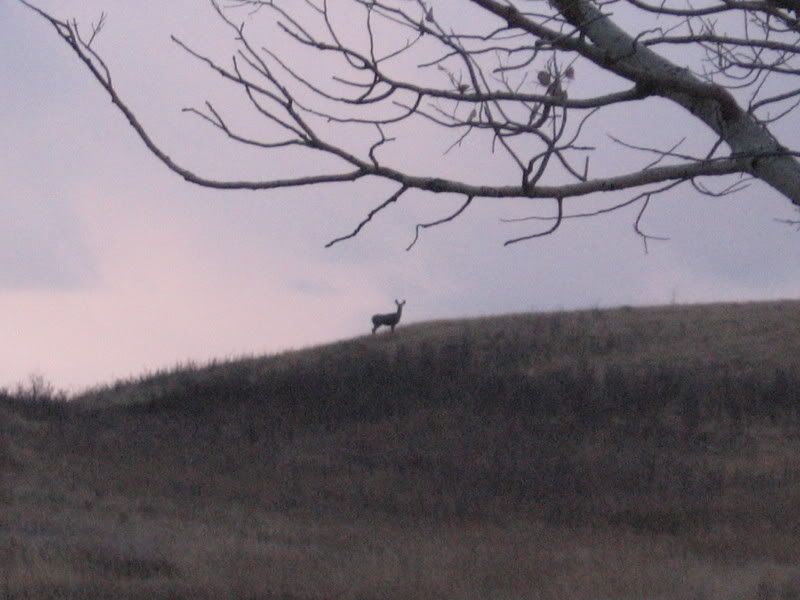 11-02-2007, 09:51 PM
Join Date: Dec 2005
Location: Calgary,Alberta,Canada
Posts: 2,123
RE: Alberta 5x5 Muley Buck Down(pics)
---
ORIGINAL: moosehunter30

nice buck/pics. I was sitting tonight on a cutline and had a big bodied mulie cross in front of me. To bad I have a whitetail tag lol
Yah thats what seems to always happen, see everything you dont have a tag for.