Colorado buck!
10-20-2008, 02:16 PM
Colorado buck!
---
Well after a VERY disappointing elk hunt I had two days of no hunting to look for a buck for second season. I had seen some decent bucks during the elk only season so needless to say I was pretty excited. So after a long walk on Thursday turned up nothing I was a little disappointed. Friday morning changed all that. I bumped a very large bodied buck from his bed and while the country was very dense and think I was able to get my binocs up to see him....I thought he was a bull elk at first....big body and great rack. Up the hill a little farther I bumped another good buck. Saturday morning came and I could not locate the big buck. Heard something bounding thru the trees but not seen. So up the hill I headed. I sat in a nice clearing for about 3 hours and saw nothing but a few other hunters so I decided to head back down and see if I can bump something up. I had gone down the mountain about 400 yards when I bumped this buck up. He went about 60 yards and turned broadside. I am glad I had taken along the .338 because I had to go thru a few trees first. KIDDING!! He went over the hill a bit out of sight and then down the ravine about 50 yards and he was all done! Not the biggest one on the mountain but he is my first buck and I am far from complaining and he will look good on the wall.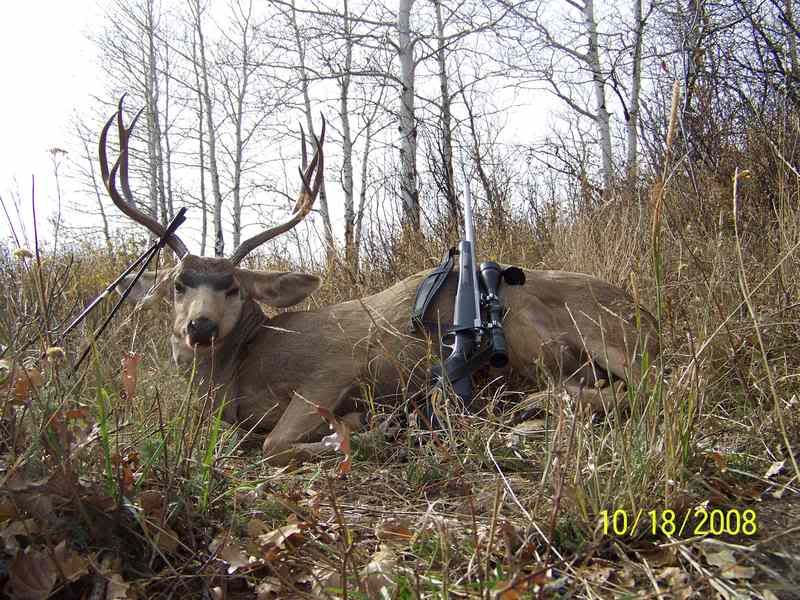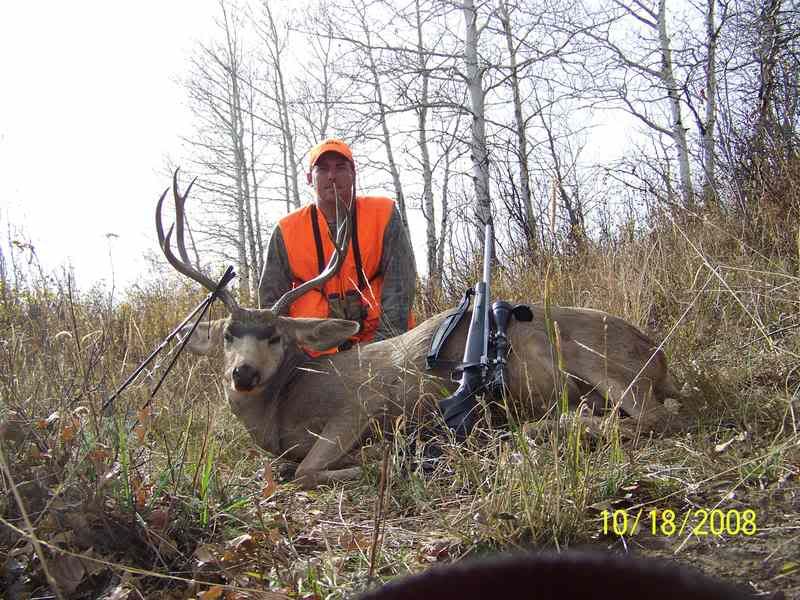 My little guy with the buck!!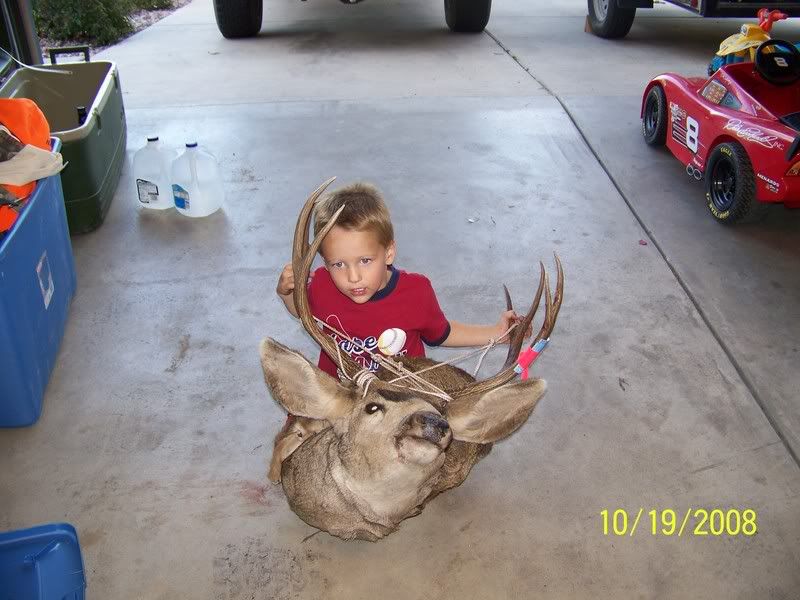 11-06-2008, 03:52 AM
RE: Colorado buck!
---
ORIGINAL: maritime363

very nice deer. love those broadside shots. By the way, how do you like the338, thinking about getting one...when I need more than my trusty 06, which is not that often really-- thx.
I love my .338. I had my .270 with me but I am ALOT more comfrontable with my .338, plus I I like knowing if I put that bullets where it needs to be they will not go far!!
Thread
Thread Starter
Forum
Replies
Last Post
Posting Rules
You may not post new threads
You may not post replies
You may not post attachments
You may not edit your posts
---
HTML code is Off
---