Ducks instead of geese!
12-18-2009, 05:16 PM
Ducks instead of geese!
---
This afternoon we set up in a field that had geese coming to it regularly for the last week. Had a flock of about 20 fly by (quite a ways away) and never saw the bigger flock that we had been seeing. Still managed to take four ducks. The ducks outnumbered the geese we saw! Must have had 30 to 40 ducks circle us thruout the afternoon. Heres the end result.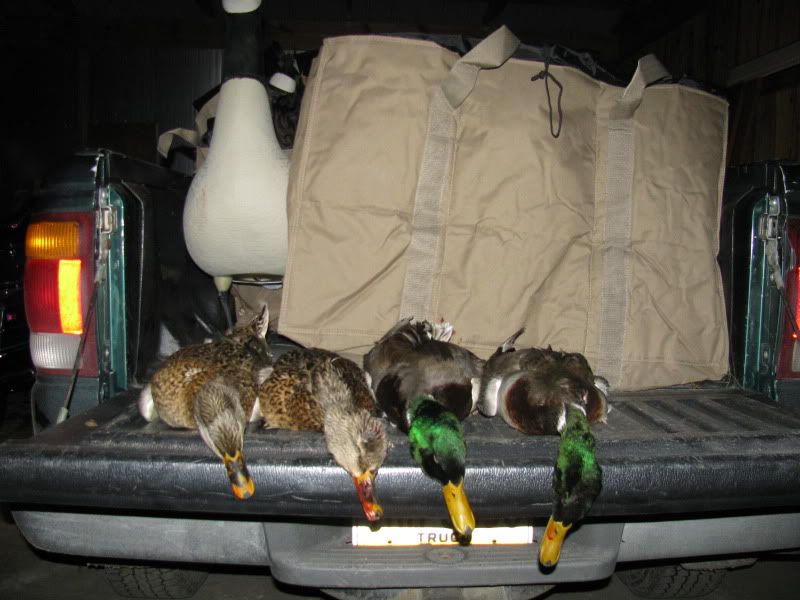 12-21-2009, 01:16 PM
---
nice job bud! the same situation happened to me the other day. set up about 4 dozen goose decoys. goose calls. all we saw were ducks! took a few shots and dropped a couple birds. so all in all it wasnt a bad day. just a strange experience over corn.
Posting Rules
You may not post new threads
You may not post replies
You may not post attachments
You may not edit your posts
---
HTML code is Off
---