Sunday Dove Hunt
12-01-2013, 06:17 AM
Sunday Dove Hunt
---
Yeah, I know what you're thinking
But bear with me.
I was getting my daughter ready today and I heard a bunch of commotion against her window, so I investigated. Trapped between the screen and the window was a dove.
I guess the screen had a tear in it that I wasn't aware of and she somehow got herself trapped. So I fished her out, checked her over to make sure she wasn't injured, and set her free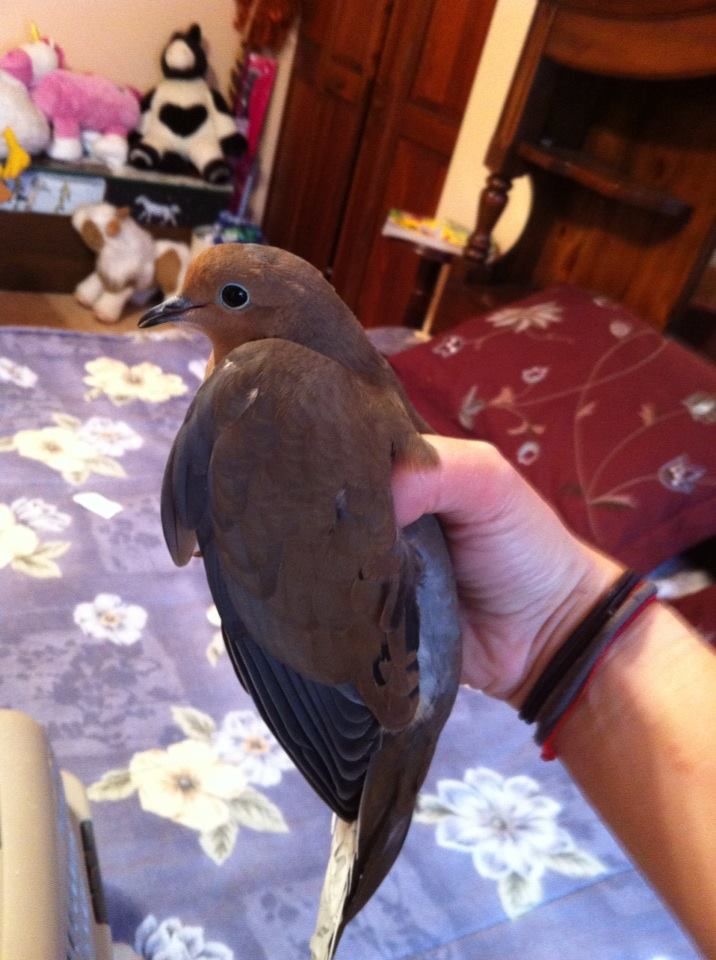 I was talking while my daughter took the picture lol
She had pink feathers around her head and was so pretty. I sure am happy we had to get ready for church, otherwise that poor thing would have been trapped in the window until bed time!
Posting Rules
You may not post new threads
You may not post replies
You may not post attachments
You may not edit your posts
---
HTML code is Off
---