First quail hunt is successful
11-20-2010, 07:33 PM
Spike
Join Date: Oct 2010
Posts: 16
First quail hunt is successful
---
My first quail hunt of the season, first ever quail hunt and first hunt ever was successful
. It was me, my bro Mason, his uncle Dean, and Dean's friend Darren and his hunting dog Gus. We did some hunting on Masons land and got 5, was surprising cause a huge group pop up in front of us and we laid down some serious lead and steel and didnt get a single one, but got 5 by tracking down singles, boy that dog could find those birds, and I'm getting one of its kids.
Then we moved to a Walk-in and got 5 more, I got two of em. Was a great fun experience.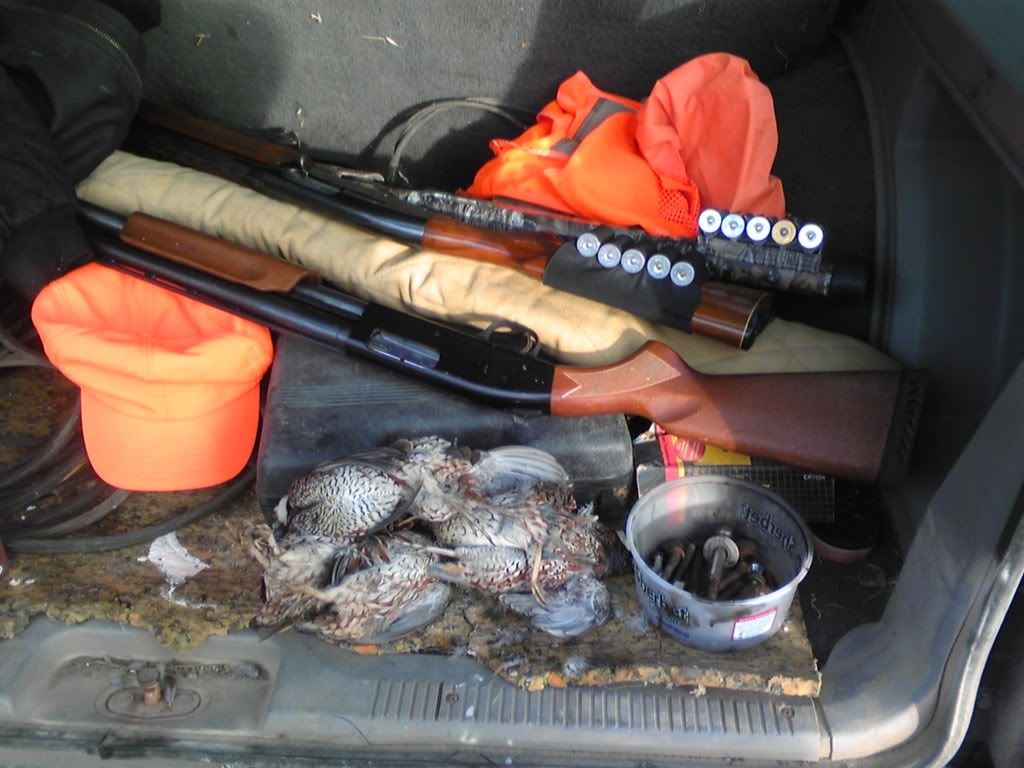 First 5 we got, can also see our equipment, Mossberg 500 is Deans, Remington 1100 is mine and the camo Mossberg 835 is Masons.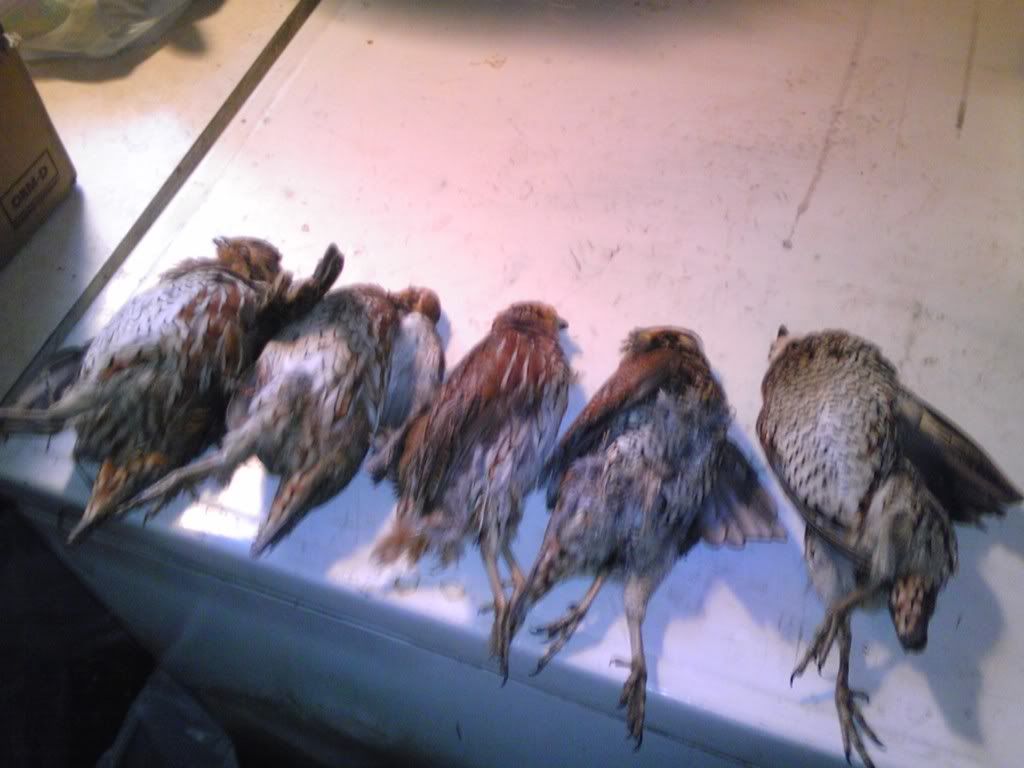 Next five we got.
Posting Rules
You may not post new threads
You may not post replies
You may not post attachments
You may not edit your posts
---
HTML code is Off
---