So how has Kansas been so far?
11-28-2008, 09:48 PM
So how has Kansas been so far?
---
I always take a late December hunt and would like to know if you guys are finding birds?

I hunt maninly WMAs but do have a bit of private for 3 days worth. Last year though there was quite a bit of snow - I found good quail and pheasants to chase with my wirehairs.

JW

12-03-2008, 10:09 AM
RE: So how has Kansas been so far?
---
I am in North Central Kansas and we have been having a pretty good bird count on quail and pheasant. The cold weather is helping in the crp grass but we need some moisture... Good luck.
12-03-2008, 11:03 AM
RE: So how has Kansas been so far?
---
Where in NC Kansas are you? I hunted north of Downs this past weekend and they are praying for it to dry out up there. There was standing water everywhere there. Wet roads and fields. We saw a good number of birds. The wind blew all weekend and the shooting was challenging but we shot birds. I live in SE Kansas and have hunted a bunch of ground down by my house and there are very few quail from what I have seen. Hunted up around Topeka Thanksgiving day and Friday and saw a good number of quail and had a good go with some young pointer pups.
12-16-2008, 03:16 PM
Spike
Join Date: Dec 2008
Location: Chanute, Kansas
Posts: 46
RE: So how has Kansas been so far?
---
You guys should check out the prarie chickens thats sum fun stuff.. If you have land accesible in the Flint Hills or anywhere where there are some just go sit in a ditch near a soy bean field (prarie chickens are soy bean crazy) and they fly in about an hour before sunset.Great stuff and beautiful birds!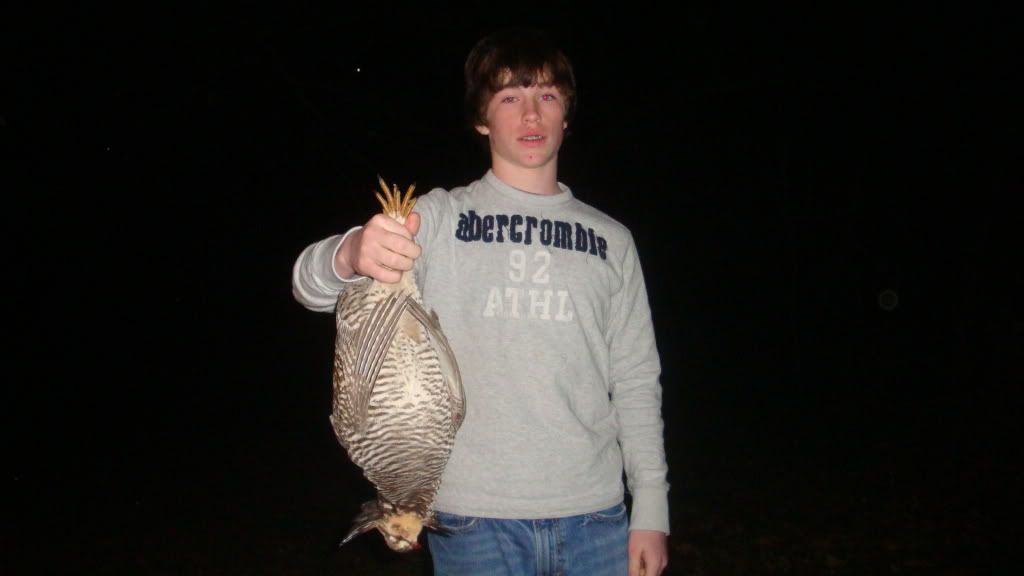 12-18-2008, 08:46 PM
Spike
Join Date: Apr 2008
Location:
Posts: 62
RE: So how has Kansas been so far?
---
Ya I live in Smith Center and have only been out a couple of times so far. That was before we got the snow and it wasnt cold enough at the time. I saw a few birds but they were runners and flew too far out ahead of me. I think this snow we got will help and hopefully it will be time to start hittin the thickets.