Rio/eastern Hybrid or just eastern I cant tell
04-17-2011, 07:36 PM
Rio/eastern Hybrid or just eastern I cant tell
---
When I first got my bird i thought it was a Eastern and after lookin alittle closer im thinking its a rio/eastern hybrid can someone help me out?
04-18-2011, 07:33 AM
---
Hard to say. Here's the bird I killed this weekend in South Carolina. The tips of his feathers are rather light. We only have Easterns.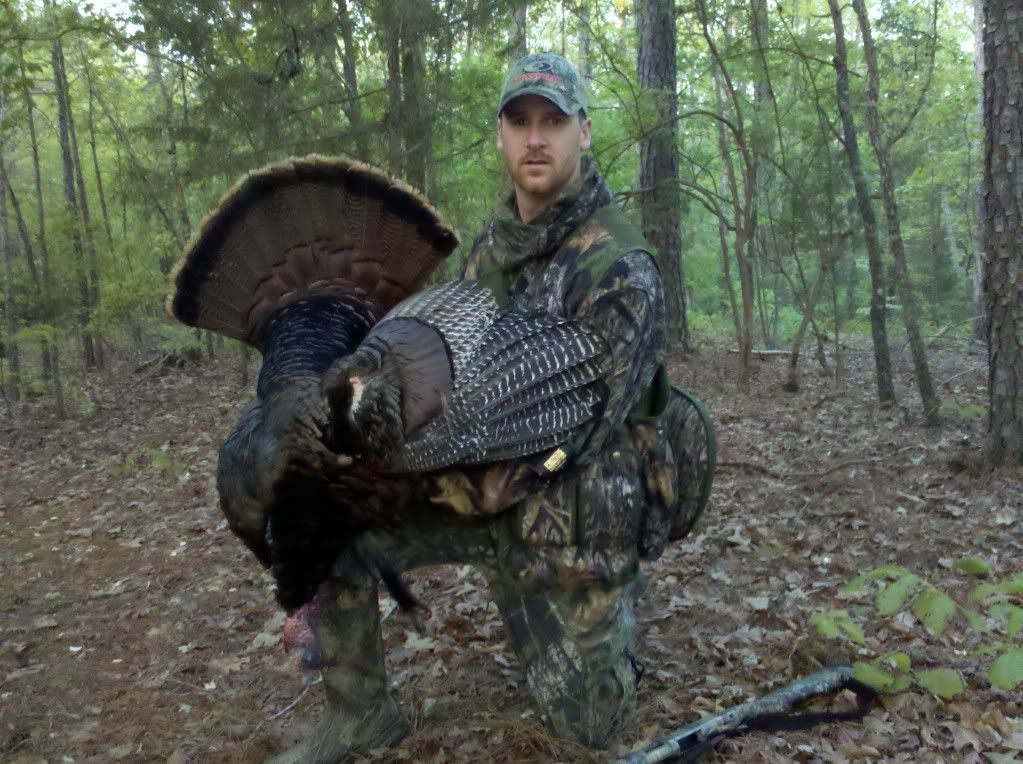 04-18-2011, 07:51 AM
---
What state did you shoot it in ?

Colorado does not have easterns, look for some images of rios and easterns and compare.
04-18-2011, 04:03 PM
---
I shot it in Kansas in Wabunsee county and ive looked at pics of Hybrids and it looks like a hybrid in some pics and in other it looks like an eastern
04-18-2011, 06:41 PM
04-18-2011, 06:44 PM
---
Eastern...lots of them have lighter shaded tips. Beautiful bird!
04-18-2011, 07:20 PM
---
I would say eastern as well. Nice turkey any way
04-18-2011, 07:21 PM
---
It looks like an Eastern, do a search on Google Images and try to find some comparisons.
04-19-2011, 08:26 AM