Pics and vids
10-22-2013, 10:51 AM
Spike
Join Date: Apr 2013
Location: West Virginia
Posts: 47
Pics and vids
---
Haven't been online for a bit so here are some new pics. Just a mixture of some stills, vids and a couple slideshow vids.
Couple longbeards passing thru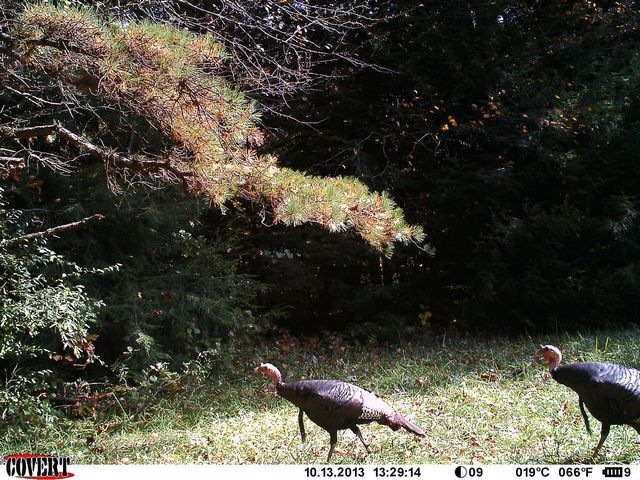 Poor pic of a fox
Young guy freshening a scrape.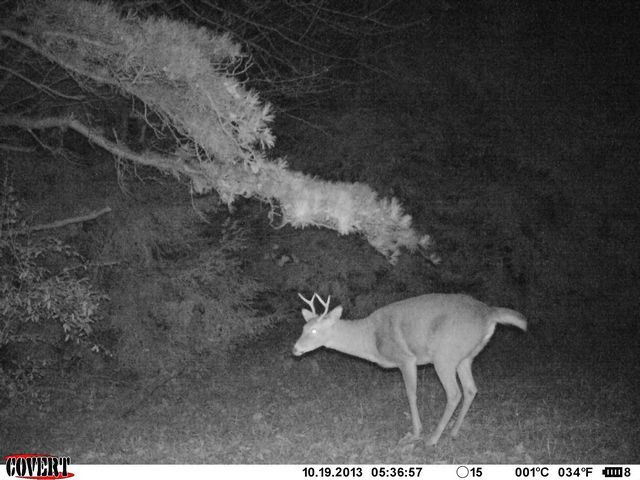 A bit better buck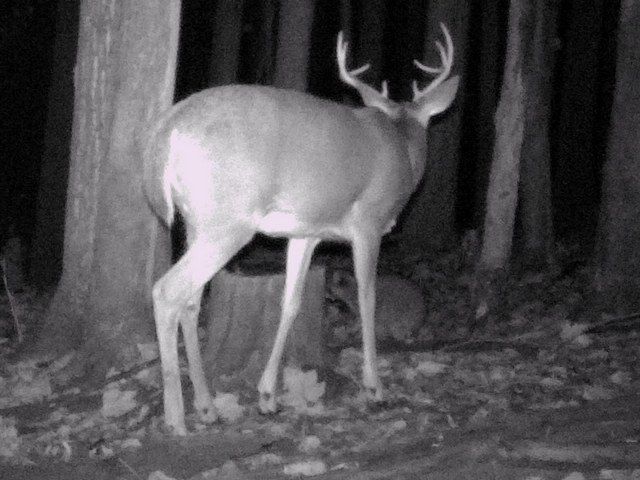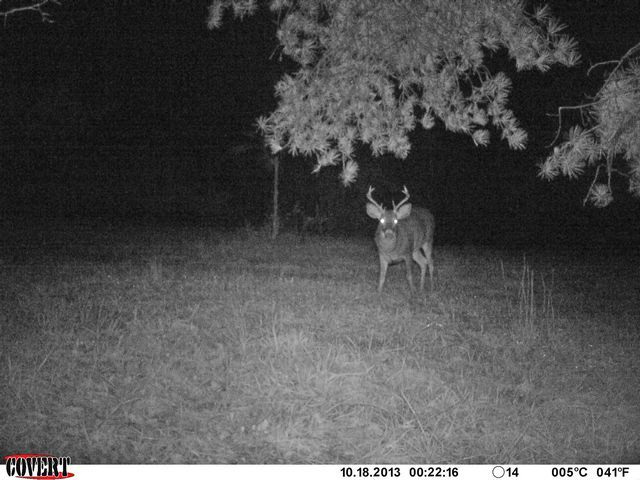 I just like this pic of the does.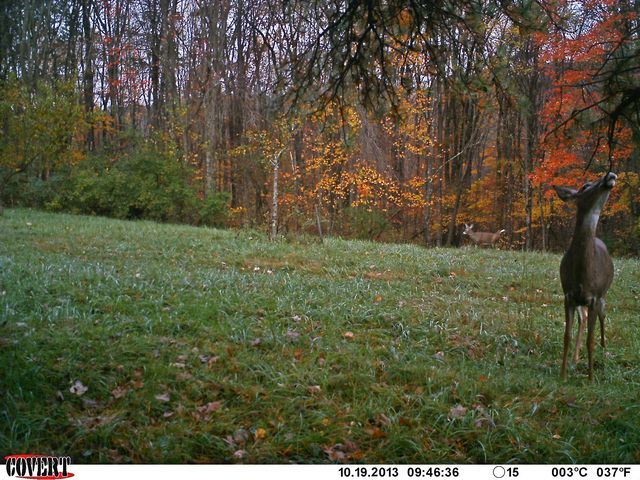 This little guy hung out for about 4 vids, he know he should be doing something on the scrape but hasn't got it all figured out yet.
http://www.youtube.com/watch?v=zvXh5ksceGw&hd=1
This is the compilation of 3 vids, not sure what I did wrong but I lost some quality while messing with it. Also right before the end if your speakers are turned up you can hear the "clicking" of some light sparring, it gets his attention for sure. I had the cam set for 20 second vids with 10 second delay which is why it "jumps" some.
http://www.youtube.com/watch?v=zG9V-kUKPmI&hd=1
Here are two sequences of pics I put together in slide shows showing these two bucks working a scrape. The one isn't a big buck but I really liked the daytime sequence.
http://www.youtube.com/watch?v=kn25ejJ-xqY&hd=1
And a better buck, at night of course but....
http://www.youtube.com/watch?v=I3lm9IRq4PU&hd=1
http://www.youtube.com/watch?v=m5EHS04QYLc&hd=1
Posting Rules
You may not post new threads
You may not post replies
You may not post attachments
You may not edit your posts
---
HTML code is Off
---