First deer ever! (On Camera)
09-12-2012, 04:25 PM
First deer ever! (On Camera)
---
Had my camera out all last year and for the past two months and this is the first full deer I've caught. Normally I just get trees, squirrels and the occasional deer butt, but this one actually shows a head! I thought he was a 6pt but the more Im looking maybes hes a 7, or 8pt?
I shall name him Fuzzy!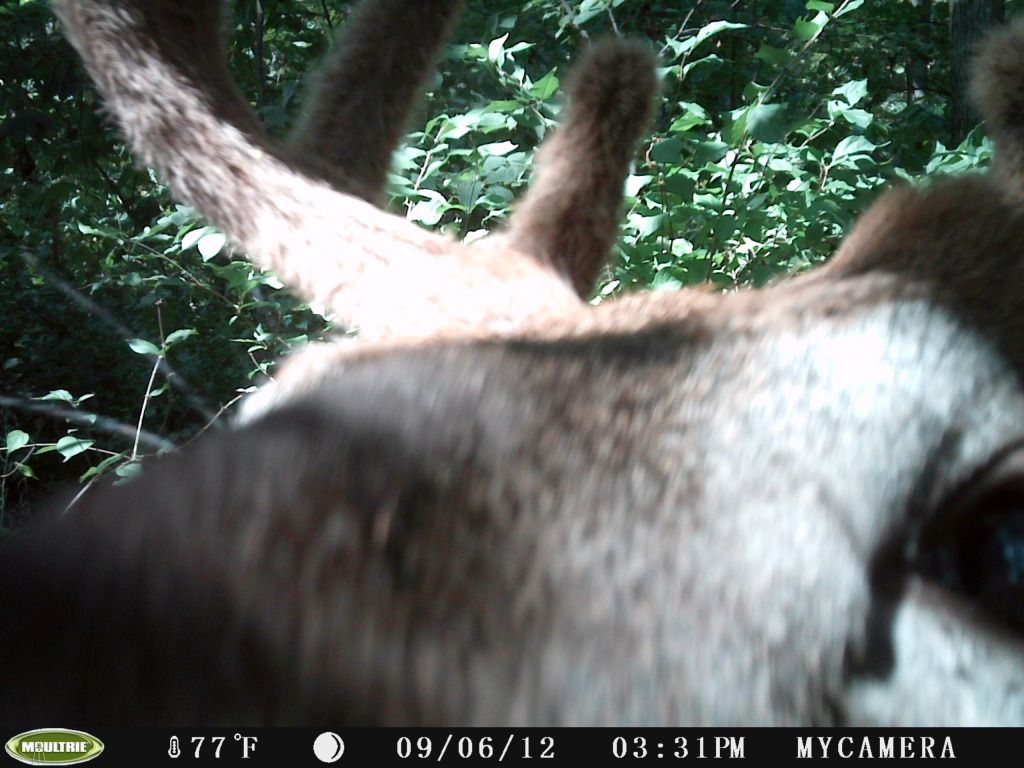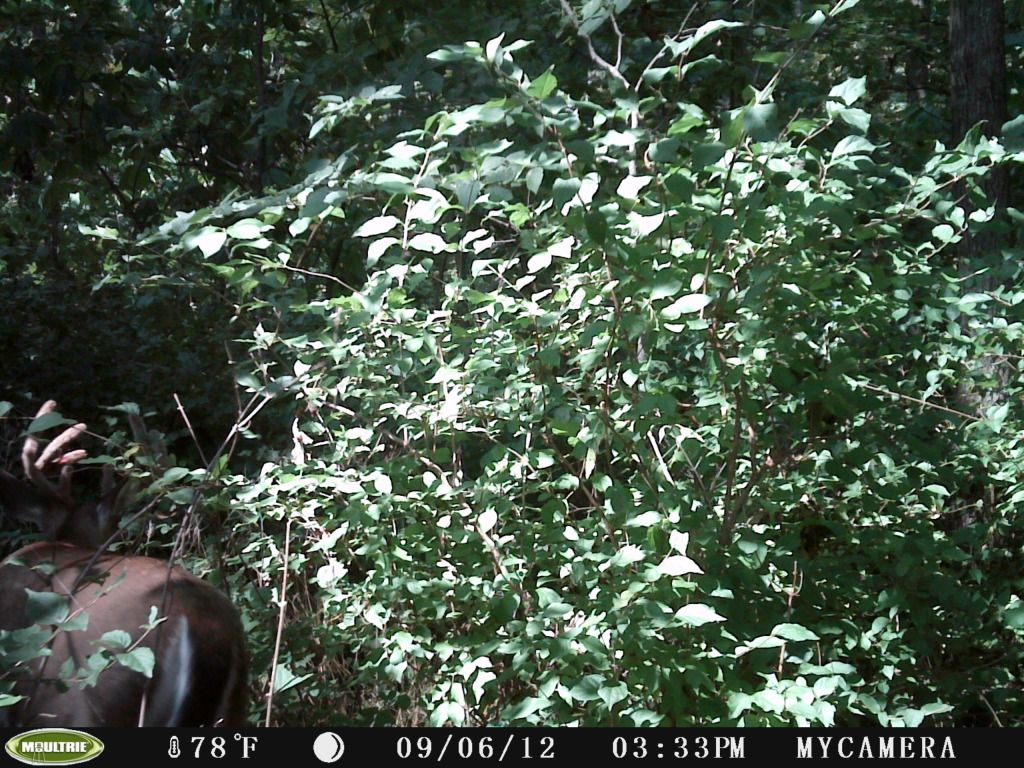 09-13-2012, 10:18 AM
---
Originally Posted by
nellyhunt
I live in Michigan and am gearing up for deer hunting season. Well, I just purchased a GoPro Hero 2 camera and absolutely love the qualtiy and being able to capture all the action, & my friend uses a contour roam but i think my videos are better quality with the hero2, Problem is my friend dropped it and scratched the lens. go pro said they would not warranty it but would only give me a small discount on a new camera. I dont want to buy a new one as I just spend money on this. Any suggestions on how to handle this?

Thanks guys!
sometimes buffing works. and there are scratch clarifiers for glass. sometimes heating it up will allow the glue to let go and you can replace it (just the glass). i even got free screens from one cam company, and replaced it myself. so ask if they have a lens they can give you(or sell you).
where are these pics you speak of?
to the op....maybe backing that cam up a bit will help...then crawl by it and see if it is goin off. maybe put the cam where all the trails come together at will help too.
09-14-2012, 07:22 AM
---
Congrats on your first catch. Don't worry there will be many more. You might try to move the cammera just a little bit further from where you expect the subject to be. The cone of detection widens as it gets further from the camera.

Blessings........Pastorjim
09-15-2012, 03:04 PM
---
Thanks for the tips guys. Im actually getting ready to move the camera so Ill take your advice on camera positioning. Its been so dry here, I found a small low area with standing water that the deer seem to be flocking to, so Im going to put my camera on the water hole and see what I can find.
09-15-2012, 09:38 PM
---
Definately an 8 point. It seems like he heard your camera snap and walked away. Set it back a bit and test the range. I had a cam get zapped by lightning, Wildgame Innov. replaced it, no ?'s asked.