should I go
02-13-2011, 03:26 PM
should I go
---
gamecam contest in Omaha Neraska March 25,26,27...big buck classis..(about 2 hr. drive) I entered some pics 2 years ago...one took first place and I got a $50 git cert to Scheels allsport
debating whether my 3 pics are good enough to justify the 2 hour drive
what do ya all think?
class... deer (buck)
class...predator
class....turkey
I'd just enter these 3
what ya think ...worth the trip?
---
Last edited by farmdude01; 02-16-2011 at

10:37 AM

.
02-13-2011, 03:50 PM
---
A three hour drive is probably not worth a $50 gift certificate should you win. But you'll probably have a great time, learn some things, meet some great people, and see some really great pics. I say GO!

Blessings.....Pastorjim
02-13-2011, 05:45 PM
---
women could shop and us men will gauk (at all the fine exibits of course)...of forgot Lee and Tifany gunna be there again....as they were a couple years ago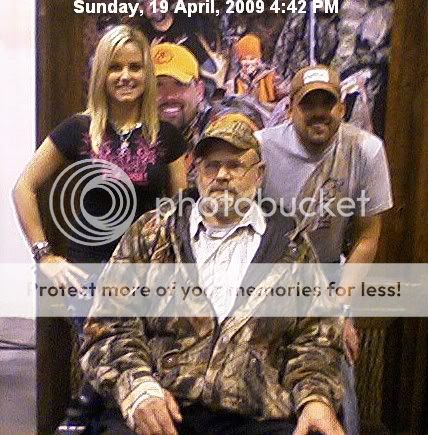 02-13-2011, 07:46 PM
---
02-14-2011, 06:13 AM
Nontypical Buck
Join Date: Nov 2009
Posts: 1,592
---
farmdude01: In my opinion this turkey picture is much better. The turkey shows up clear and the scenery is sharper. In the other turkey picture, being the turkey was so close to the camera, it appeared blurred. Wishing you all the best. Have a good time.