Your favorite trailcam photo
01-22-2011, 11:21 AM
Your favorite trailcam photo
---
Ok guys, seasons are winding down for most of us, so here's a little something for you to do. I'm sure all of us have a favorite picture or two that we have managed to capture over the years. Here's your chance to brag a little. Post up your favorite photo or photos of all time with a brief description about it and the type of camera used. Come on, lets see 'em! Here's mine. It placed third in the Illinois deer expo last year and for a while, trailcampro was using it on the front page of their website. It was taken with a Moultrie I-40, which took the best daytime pics of any commercial cam I ever owned. It has not been enhanced in any way.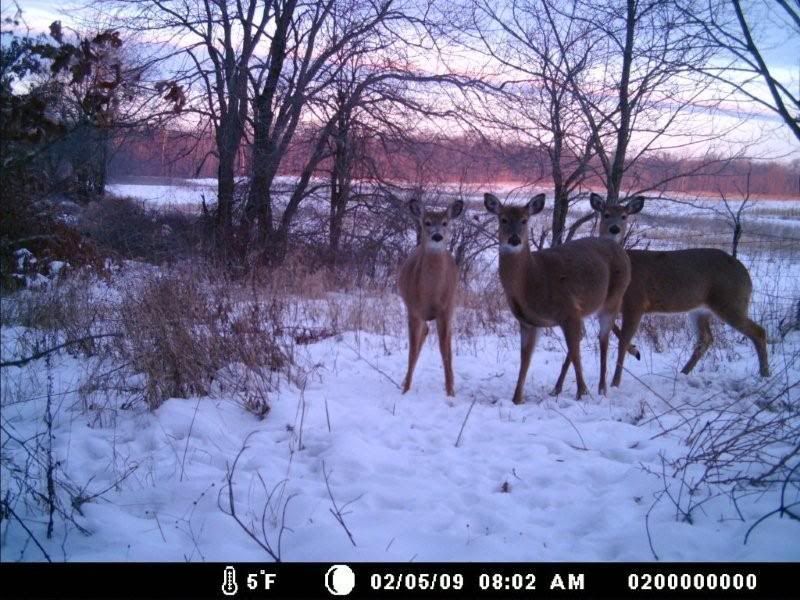 Blessings.....Pastorjim
01-22-2011, 09:08 PM
Some pic,s
---
Here are few of my favorite pictures .
I have more , just cant locate them right now .
I just love the doe with her 2 fawns pic.
Using a few different cameras over the years , but all are Moultrie camers I,ve bought from Wal Mart or Gander .
No more than $130. or so .
All take the 6 volt rechargable battery .
I just bought a new Moultrie IR55 , Takes very nice day pics , Buy its going to take some getting use to the black and white night shots . Battery life is great .
Enjoy......