Older buck?
01-08-2011, 07:18 PM
Fork Horn
Join Date: Apr 2009
Location: Wisconsin
Posts: 202
Older buck?
---
I say he is a older deer like 4.5 or 5.5 years old unlike my cousin who doesn't think that. To me he has a very gray face and has a big head on him. What does everyone think. I am located in Southwestern Wisconsin too.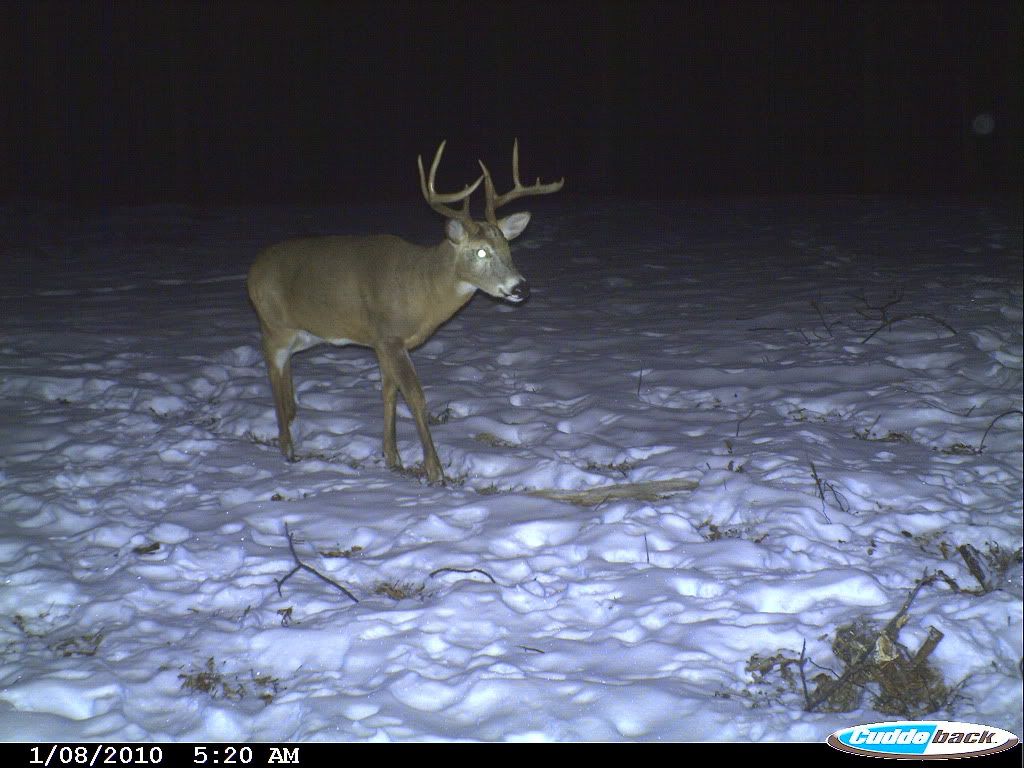 01-09-2011, 05:41 AM
01-09-2011, 04:29 PM
---
Is the date correct on the camera ? He really doesn't appear to have his winter coat yet. I would like to see him in a pre rut picture, I'm thinking he could be a 4.5 who is run down from the rut and this lovely winter we are having.
Posting Rules
You may not post new threads
You may not post replies
You may not post attachments
You may not edit your posts
---
HTML code is Off
---