New Deer Stand
06-05-2010, 06:38 PM
Fork Horn
Join Date: Jan 2009
Location: MN
Posts: 342
New Deer Stand
---
I built a new deer stand this spring, and put up my trail camera over a salt lick. I knew something was up when the 25 pound block of salt was moved.
This little guy looks cute, but I am guessing that big black hulk under my stand wouldn't be understanding.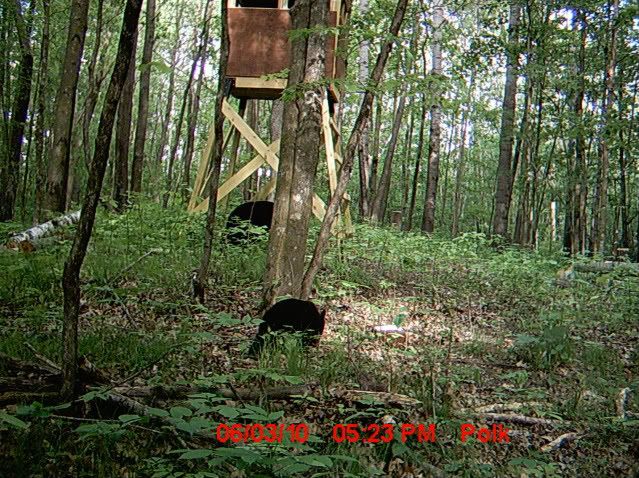 Guess I need some protection for my camera.
06-10-2010, 05:59 PM
Fork Horn
Join Date: Jan 2009
Location: MN
Posts: 342
---
Thanks for the compliments guys. I suspect the bears are looking for fawns. There really isn't much other bear food in the area (lots of ferns for hiding in), and I didn't have any on the camera last fall. I was happy to see the cub, but now I do plan to use a few thousand volts of persuasion to keep them out of my garden and food plot.
Posting Rules
You may not post new threads
You may not post replies
You may not post attachments
You may not edit your posts
---
HTML code is Off
---