Bushnell Trophy cam owners....
01-12-2010, 10:14 AM
Bushnell Trophy cam owners....
---
Is the screen on the inside of your camera blue or white when you turn it on????

I bought two of these cameras...one has a white screen and the other has a blue screen.

The one with the white screen takes pics non-stop and drains the batteries in one night as soon as i turn it on and put it on a tree. It is along a field edge with nothing moving in front of it (like weeds, grass, limbs). ANY IDEAS ON THIS?????????
01-12-2010, 06:47 PM
Fork Horn
Join Date: Feb 2003
Location: northern USA
Posts: 274
---
Bigdaddy, get one. I'm amazed what this camera can do so far. I've had the camera out in some of the worst weather Wisconsin can muster for almost four weeks and it's taken 1200 pictures and the battery indication has only dropped one bar.
01-13-2010, 04:22 AM
---
01-13-2010, 08:07 PM
---
BigDaddy12pt. Here is some pics from my Scoutguard 550 (which is the same cam as the Trophy Cam) In my opinion they take terrible pics and I will never buy one again. Pike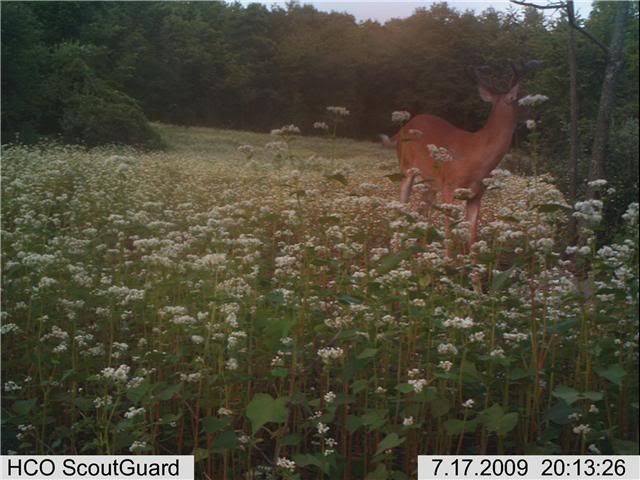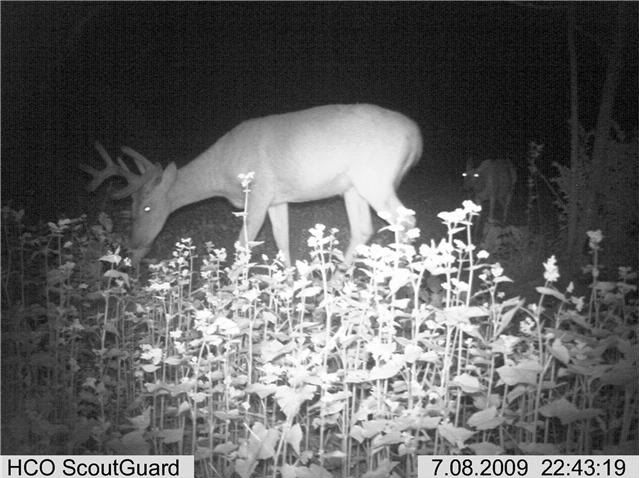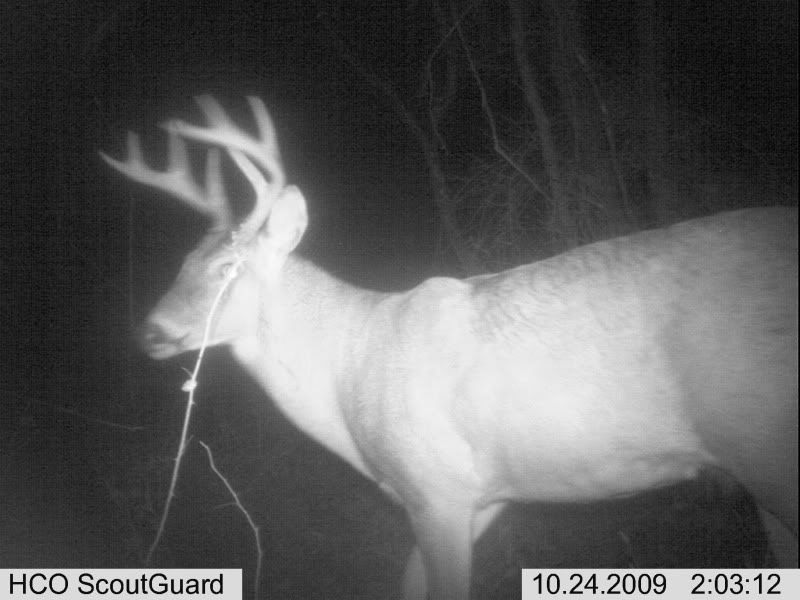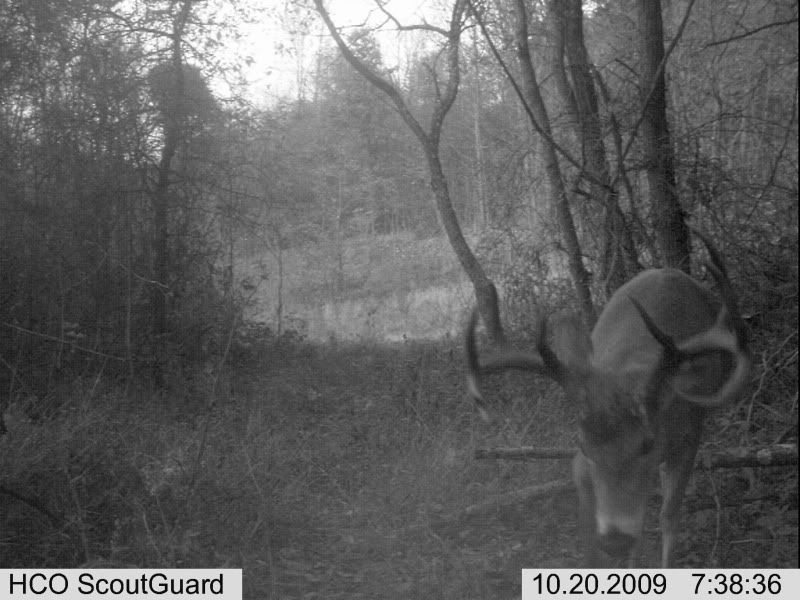 ---
Last edited by J Pike; 01-13-2010 at

08:16 PM

.
01-14-2010, 11:45 AM
---
Originally Posted by
BigDaddy12t
This surprises me a little. I was reading the reviews for this trail cam on Cabelas web page, and there were a ton of guys that said once the temp got down around freezing, this cam eats batteries. I really do like it tho, and it will be one of the front runners on my list next purchase.
Remember, Alkaline batteries suffer when the temp drops down low. In those situations, I use Lithium batteries. They hold up better in the cold. Most likely its the batteries and not the cam.........
Joe
01-16-2010, 04:48 PM
Typical Buck
Join Date: Nov 2007
Location:
Posts: 818
---
I have had my trophy cam out for a total of 3 weeks now. 2 weeks in pix mode and a week in vid mode. It has taken 20 30 second vod clips day and night and it has been 4 degrees for several days and unusually cold here this year. I still have the same set of duracells in there and the pix/video has been pretty good quality.
Posting Rules
You may not post new threads
You may not post replies
You may not post attachments
You may not edit your posts
---
HTML code is Off
---