Ohio pics
02-11-2009, 12:36 PM
Ohio pics
---
Here's a few of the recent pictures from a new property I'll be hunting this fall (grandpa's property). All of my past trail cam pics have been from our farm in Indiana. Here's some from Ohio, about 10 minutes from my house..
Nice ten:
Bucks that have dropped:
Must be cold: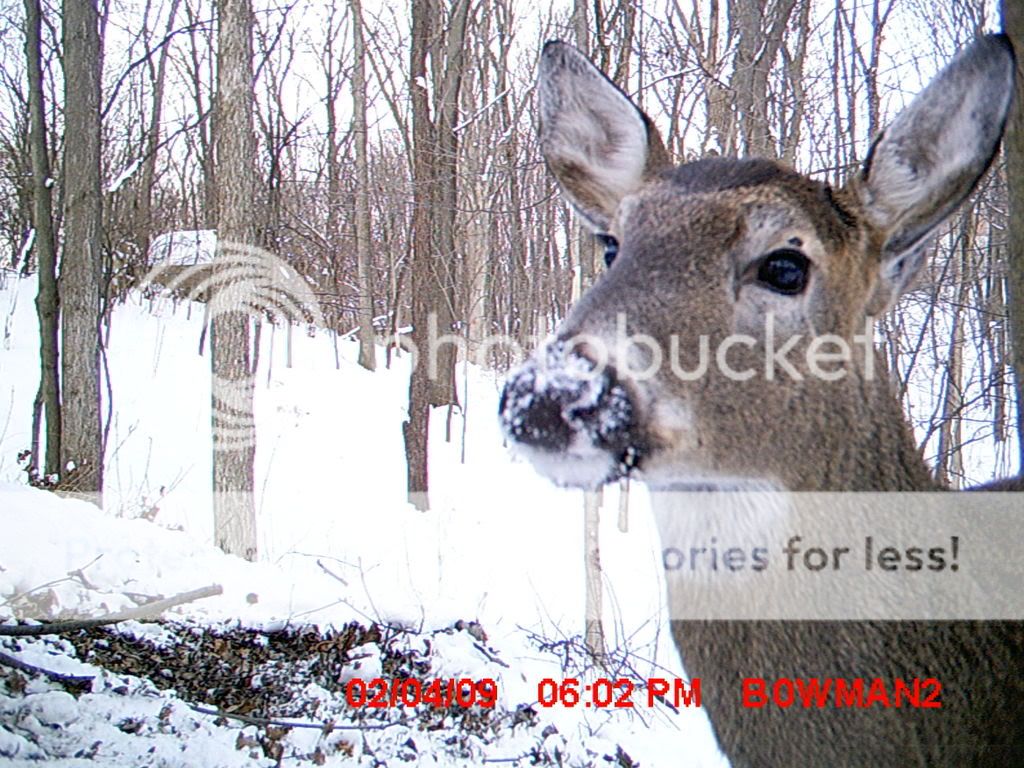 SNow Storm
Big 10 again:
02-11-2009, 04:01 PM
RE: Ohio pics
---
Yea I'm pretty pumped about hunting here next year. Its a very small property but its always loaded
with deer and turkeys. I know there's another buck that hangs out with the ten, that is WAYBIGGER
(says gramps). Hope I find his sheds, but Im worried about that cuz I can only walk a limited part of these
woods.

Caleb- I have a question, Im gonna pm you....


02-21-2009, 02:10 PM
Spike
Join Date: Feb 2007
Location:
Posts: 61
RE: Ohio pics
---
Nice pics. You may think this is stupid but how did you load this pics. I use the same trail camera and when i try to upload them onto huntingnet it says they are too large of a file. Also what part of ohio are your from.