A few recent pics
11-15-2008, 10:45 PM
A few recent pics
---
I put my cam on a scrape line that is also apparently critter heaven. I got a little bit of eveything. I have a sneaking suspesion that my cam is missing pics though. My buddy watched 2 deer walk past it this evening without the cam ever going off[:@]. I think I have it just a tad low and it is catching the movement too late.
But it did catch some...
Even me tracking the buck I shot last week
A few little buck came by, but the big boys never showed.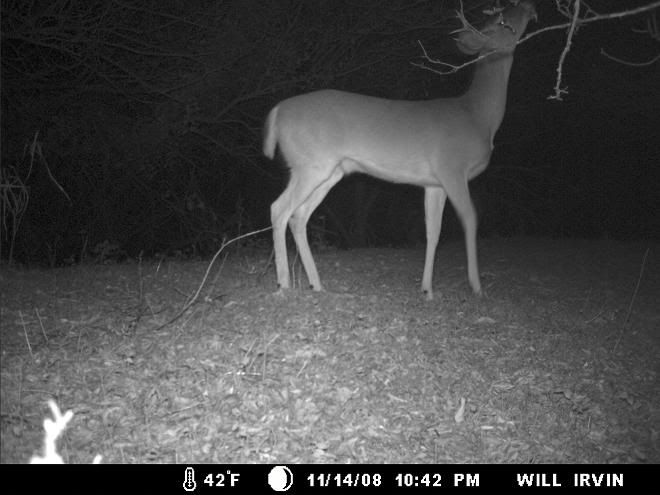 He will be a stud one day
Got does?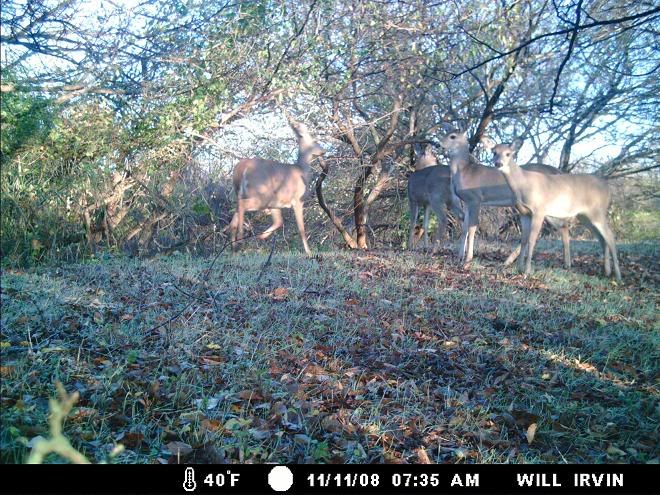 And the critters were out in full force
Why are all my yotes mangy?[:'(]
I have never had pics of rabbits on my cam before....I had 60 this time[&:]
And 70 of racoons[>:]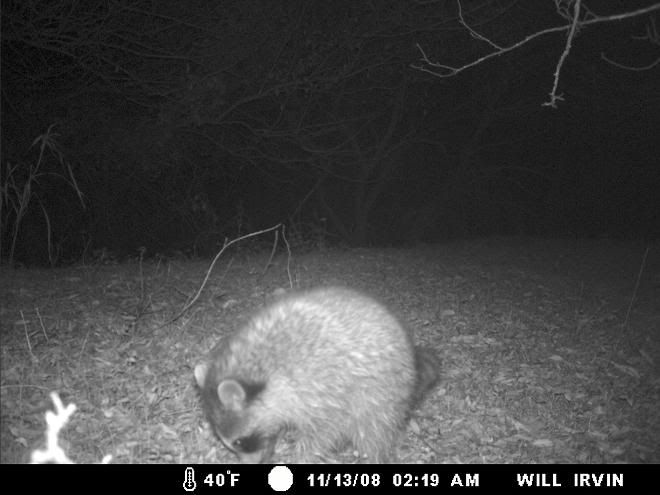 Nasty things aren't they?
Even though it's a skunk[>:]..it's a pretty cool pic
Thread
Thread Starter
Forum
Replies
Last Post
Posting Rules
You may not post new threads
You may not post replies
You may not post attachments
You may not edit your posts
---
HTML code is Off
---