New pictures - new buck "stickers"
03-03-2008, 08:35 PM
New pictures - new buck "stickers"
---
Got some pretty decent pictures this month and a new buck that is at least a 12 point which is the nicest I've got on camera so far. He looks probably 3 1/2 so he should be awesome next year if I ever see him again. I'm hoping he will at least hang around long enough to drop an antler or two though!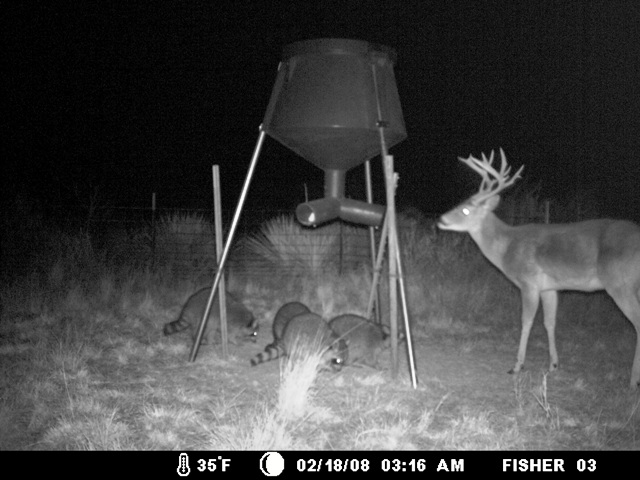 Here he is during the day from the front, you can't really see the stickers from this angle though.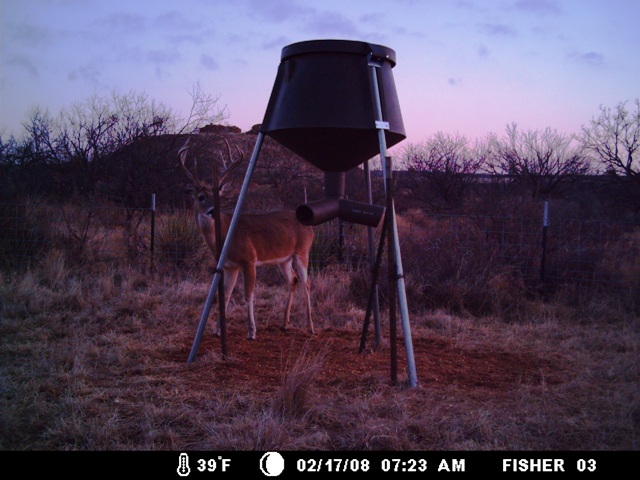 The wide 8 point is back hanging around some.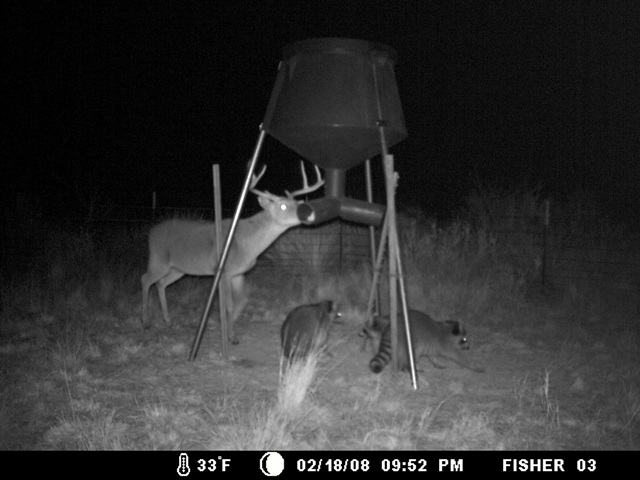 Here they are both at the feeder at the same time.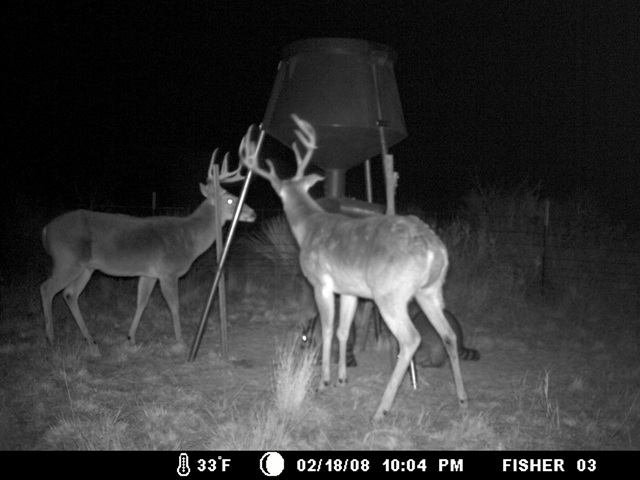 They don't seem interested in the corn spin feeder at all. I don't have a single picture of stickers at the corn feeder and it is only about 250 yards away. They really seem to like the protein pellets though! Not sure how long it has been empty because my camera ended up with a full card by the 20th and the feeder was empty when I got there on the 1st and I had filled it on February 2nd. It holds 350lbs so this may end up costing a little more than I thought at $45 per fill.
I got several other pictures with as many as 6 total bucks in one picture so that is really promising for the future.
Newest pictures start on page 13 -
http://padens.com/ipw-web/gallery/trailcams?page=13
Pretty exciting weekend.
03-05-2008, 01:45 PM
RE: New pictures - new buck "stickers"
---
ORIGINAL: bigjim12

A couple real good ones there npaden.............they will be bruisers next year for sure!
Second that on stickers... he will be a brute next year!!! Hope you get him!!!
You think he is a 3.5????? Maybe 4.5???