Here she is
05-26-2009, 08:16 AM
Here she is
---
Well here she is all together ready for a string and some serious shooting.
The riser is Morado or Bolivian Rosewood the limbs are Jatoba on the back, Yellowheart on the belly with Black Walnut wedges, Mesquite overlays on the limb butts and antler/phenolic on the tips.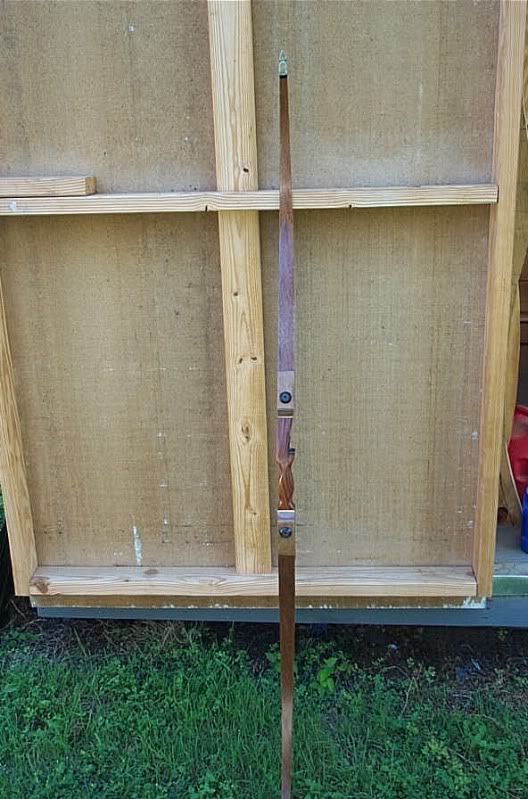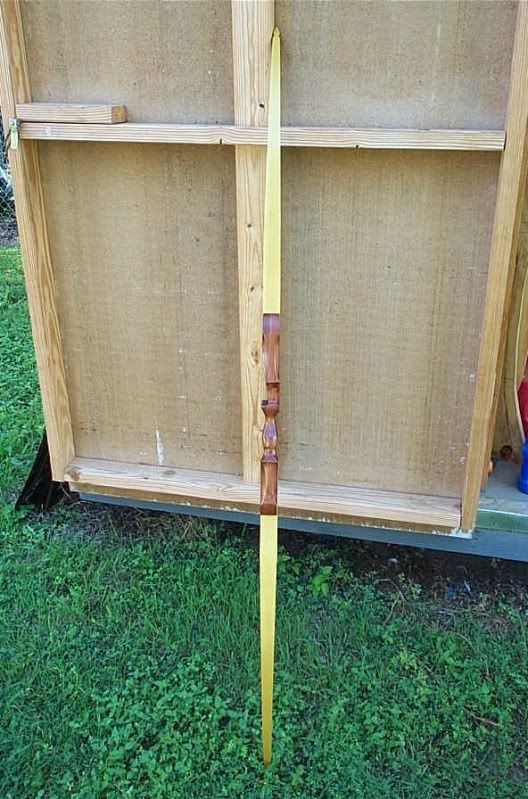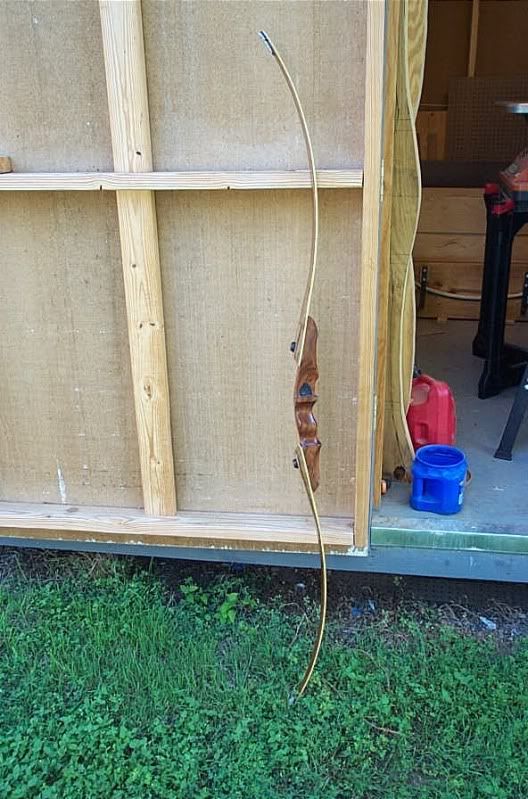 She came in a little heavier than I wanted but thats ok another pound or 2 is not gonna hurt anything:d
05-26-2009, 10:56 AM
RE: Here she is
---
ORIGINAL: BobCo19-65

Nice! Those are some radical limbs!
Bob.
She has 3 1/2" of reflex and 1 1/2" of deflex smooth, quite and quick she spits out my 620gr arrows real good.
Think thats the best you built yet close to the baik's bow.
Mark.
It's the exact same design as Bails bow I was going to use the 2 left over lams I had from his bow but decided the Jatoba/Yellowheart was a better choice for the Morado riser.
All I have left to do is give her a quick wet sand and buff with 0000 steel woll and paste wax then add some felt under the limbs.
She shoots as good as she looks I just put 100 arrows through her.
05-26-2009, 11:15 AM
RE: Here she is
---
ORIGINAL: bigcountry

Paste wax? Your not going to put something on to seal it?
Mark.
The riser already has 10 coats of Antique Oil Finish and the limbs have 6 coats of Poly
The buffing with steel wool and paste wax is to tone down the glare