Man, Moment, Machine the assault on Tyre
01-31-2007, 04:50 PM
Join Date: Dec 2006
Posts: 105
Man, Moment, Machine the assault on Tyre
---
Theres a really interesting show on the history channel about Alexander the Great and his invention of the Tosion Catapult and how he used it to assault the island city off Tyre of the coast of what is now Lebanon.

This catapult could launch a 30 pond rock 300 yards and a 20 pound iron arrow with great accuarcy at advancing troops impailing 4 and 5 at a time.

Really interesting show if you like old traditional weaponry

02-01-2007, 06:48 AM
RE: Man, Moment, Machine the assault on Tyre
---
Yup saw that, very interesting.

My son and I are in the process (but it's a bit too cold right now and too much snow) of building a catapult to launch jugs for arial shooting with our longbows.


02-01-2007, 11:35 AM
RE: Man, Moment, Machine the assault on Tyre
---
Art, we're building ours base on the photo below with a few modifications. Mainly, the arm (don't need a 4x4), and the stoper. We're also putting wheels and handles to transport it easier.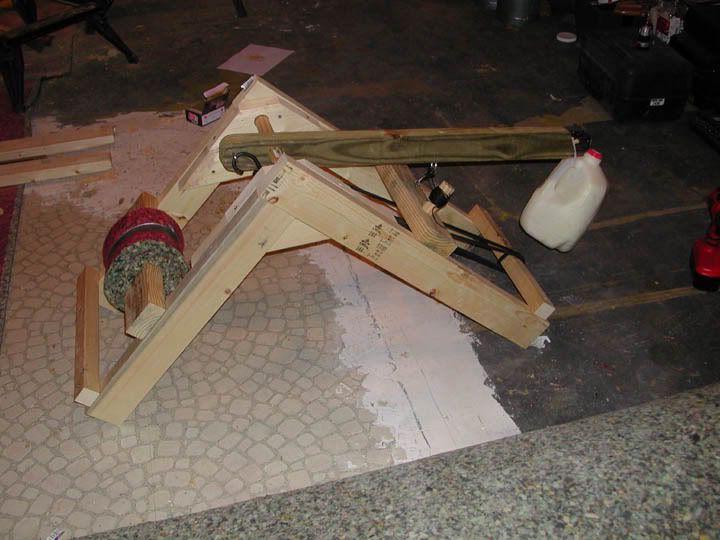 Thread
Thread Starter
Forum
Replies
Last Post
Posting Rules
You may not post new threads
You may not post replies
You may not post attachments
You may not edit your posts
---
HTML code is Off
---