Some camo dipped skulls.
02-23-2011, 11:43 PM
Some camo dipped skulls.
---
Here is a bear skull we dipped for a woman, it was her first bear. I dont like the color, but ti each his own.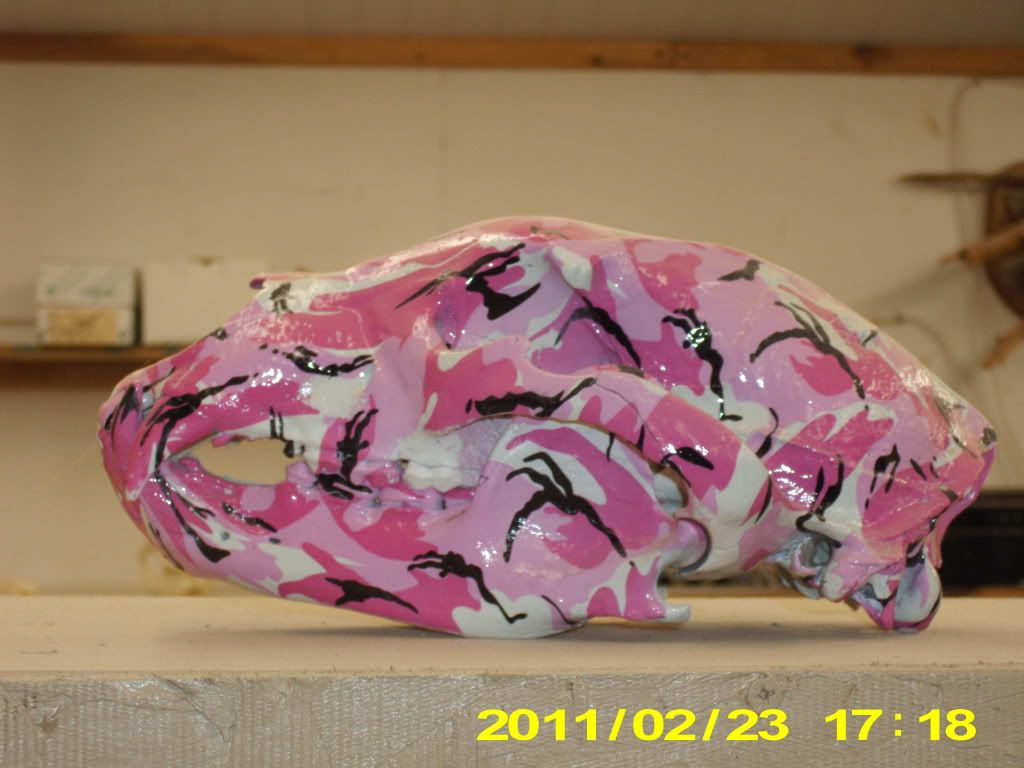 Here is a cougar skull.
Another bear skull.
We can do any pattern of camo, wood grain, or carbon fiber. I personally dont like skulls done this way, to me it makes them look fake. Just my opinion. I like the natural bleached look better.
03-02-2011, 05:38 PM
---
03-02-2011, 09:46 PM
Fork Horn
Join Date: Sep 2007
Location:
Posts: 246
---
I agree, I like the teeth left natural. Here is a pic I borrowed from
http://www.ultimateskulls.com/camo-dipping.html
.