VA Rut Watch
10-22-2010, 08:44 AM
Spike
Join Date: Nov 2007
Location: orange co va
Posts: 45
---
For about 2 weeks now Iv seen, on several different days, smaller bucks harassing the does. last night I dragged a rag w/estrus doe pee on it up a tracktor trail past past 2 scapes and my stand. At 6pm i grunted and bleated acouple times, with in minuts a 4 pntr following the pee trail looking around for the grunting deer stepped in my shooting lane. So I think some of the less savy ones are already looking for love.
10-25-2010, 01:27 PM
Fork Horn
Join Date: Nov 2005
Location: Virginia
Posts: 281
---
Had a 140 class 8 pt heading towards a scrape near my stand this morning. Unfortunately for me, the breeze was in his favor. I'm seeing a massive amount of scrapes and rubs now and have been since the beginning of the season in Essex and Caroline county. Haven't seen any chasing. These next few days with highs in the 80's may slow things down a bit.
10-29-2010, 10:02 AM
Fork Horn
Join Date: Nov 2008
Posts: 114
---
Im seing scrapes appear over night and most look to be kept cleaned out good. I just got my trail cameras working again so hopefully next week when I check them I can have some more info. I have only saw 1 small buck chasing a doe and that was across the road in front of my car. I am seeing more and more bucks cruising, big bucks too, as I ride around at work after dark or before daylight. I think now that the warm spell is over sometime in the next 7 days bucks will start chasing does.
10-29-2010, 02:27 PM
---
I watched a nice buck chasing a doe hard this morning, well out of bow range unfortunately. He was literally chasing her around in circles.

Then I shot a nice 6 point an hour later that responded to my bleat call. See my post in the bowhunting forum for the full story.

With the cold snap last night, I think the rut may be getting started in Northern Virginia.
10-30-2010, 11:41 AM
Typical Buck
Join Date: Feb 2003
Location: Virginia
Posts: 705
---
Went out this morning in the cold, very quiet morning that allowed me to hear very well. I put some tinks on my boots before I walked in. After about ten minutes in the tree a doe came by smelling where I had walked with the tinks. She hung around under me for about ten minutes and never saw me. Around 8:40 I got out of the tree and walked to another area to see if there were any new tracks since it had rained this week. While I was walking around I heard something behind me and it was a buck hot on my trail (I had forgot about the tinks on my boots.) I shot the buck and put a little more meat in the freezer. It was just a small buck, but he was very much acting like he was out looking for females! Overall it was a good hunt, and it looks like the deer are finally starting to move around.
10-31-2010, 05:14 PM
Rut is on in VA
---
Ive been out the last few days, solely to see what stage they are in. I grunted a 6 within 30 yrds and drew back on him but binoculars fell and spooked him before I could set my pin on him. I have rattled a few other bucks in, but Saturday morning I was in a prime bedding area before 5:30 am and decided to see how they responded to the tinks 69. The sun came up, I grunted twice and rattled a cadence for about 45 seconds and within 2 minutes had a nice 8 pt down. He was inches from tinks wick with nose in the air. His neck was as wide as his shoulders and I could smell he was in rut...for sure! I believe the cold weather has kicked it in a little early this year,at least on my leases in Hanover county and Louisa County.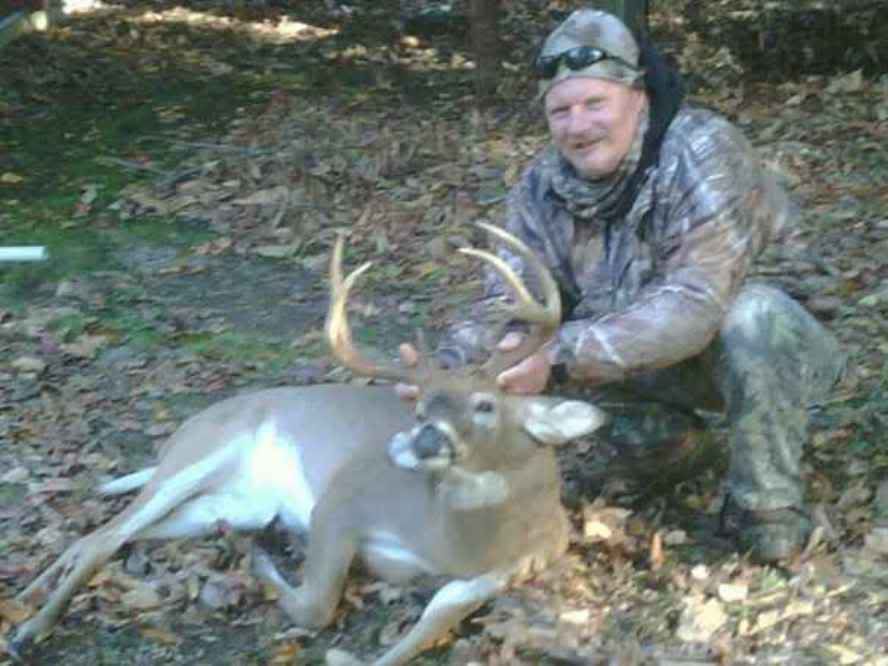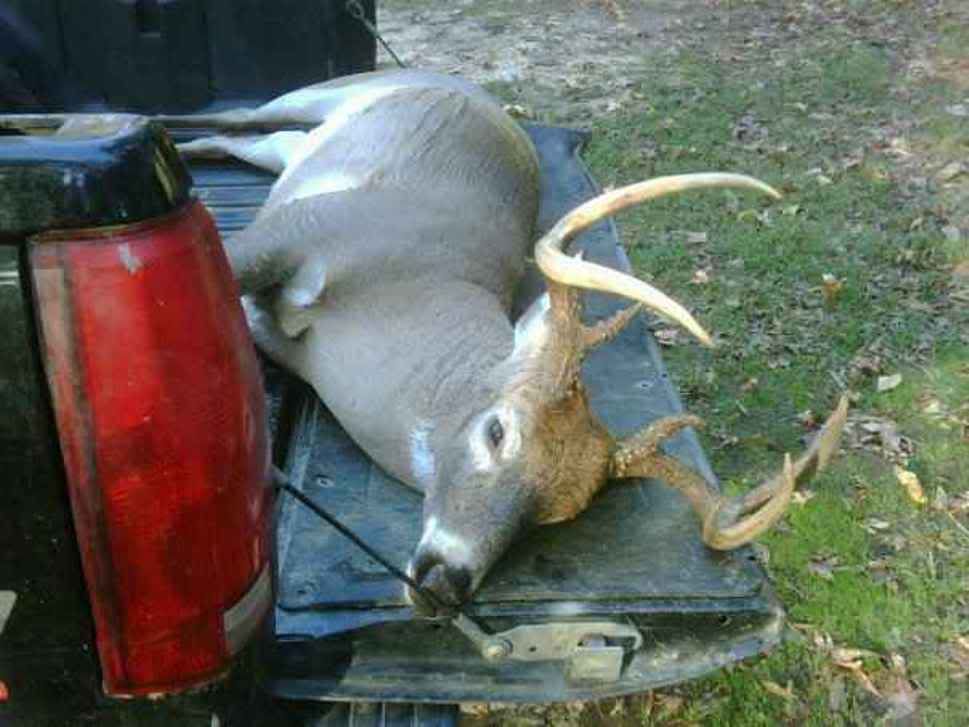 11-01-2010, 03:04 AM
Fork Horn
Join Date: Nov 2008
Posts: 114
---
Nice deer! Work is KILLING me this week. I am getting to go to Bath Co. this weekend so Im not complaining too much.
I have some bruisers around here with their necks all swollen and deer accidents have went through the roof in the last week and a half. I would say that you are right, the rut is ON! WOOHOO