25 Squirrel kills on Video slowmo
03-20-2011, 03:11 PM
Spike
Join Date: Mar 2011
Posts: 13
25 Squirrel kills on Video slowmo
---
The day was 2-20-11 and the best hunt ever, it all started off with a friend of mine that knows a friend that has a goat field that was infested with ground squirrels so I was told. My bud said there was so many squirrels I would run out of pellets, of course I did not believe him, he said he was sure of it and asked me if I wanted to stop by with him some time and shoot the morning, so of course I said yes, so we set up the day and the time, it turned out to be about a 3 hr drive for me. On the way there it was cold and it had just snowed in the area,
I thought to my self this cant be a good day to hunt its was about 37 degrees and to cold for the squirrels, but boy was I wrong. I got there about an hr after my friend he walks up to me and says I already got 7, so I jump out of my car get my Gladi8tor out and start to record the action. As far as I could see there was short grass and dirt piles from the squirrels digging, I was in heaven. Every where I looked there was squirrels running around I could not believe it because it was 38 degrees out cloudy and hardly any sun light out, well this mix turned out to be the best hunt ever for me. There was so many squirrels I could not figure out which was closer to shoot at. The closes I could get was about 50 yards, most of the shots are from 50- 85 yards, long shots but loads of fun. The only problem was these squirrels would not go down, direct head shots or chest shots and they would shake it off and run to there holes like nothing ever happened, on 2 videos if you watch carefully you can see brain matter explode on head shots. check out the video and you will see what im talking about. Hope you guys like the video it took me a while to edit it and load it up to youtube.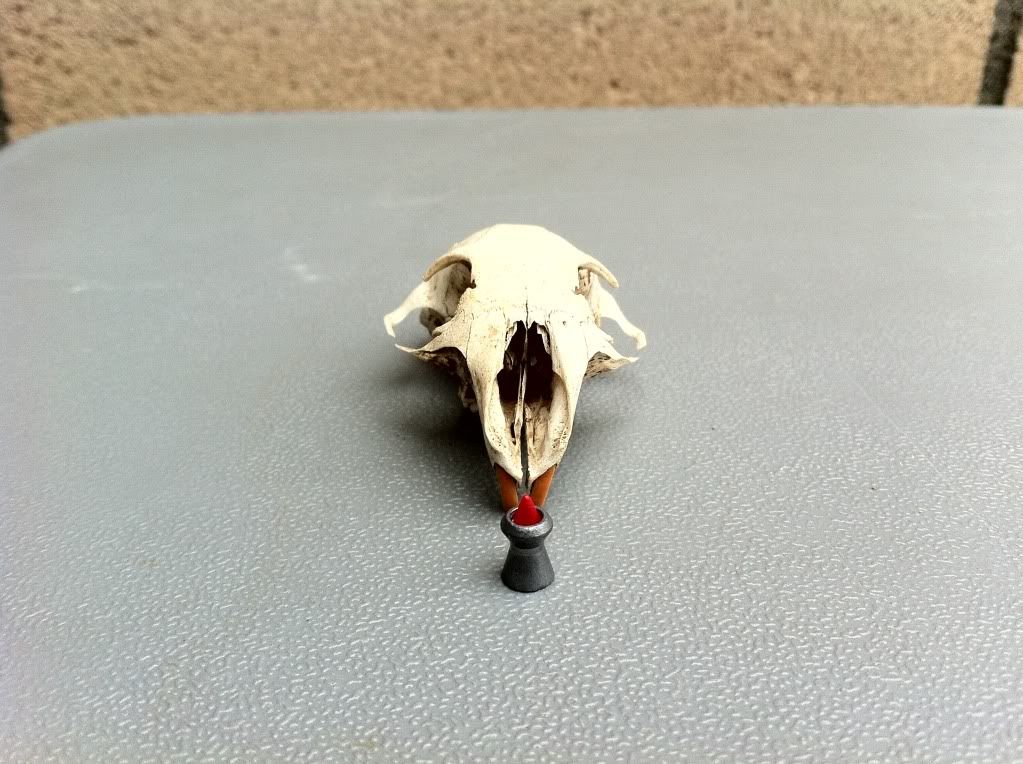 This is what I would find when I would walk up to the holes, for some reason my Video camera wont upload the pics to my computer? So this is the only pics from my phone sorry
My friend was hunting with his RWS 48 and RWS54 he got a bunch of squirrels too unfortinatly i was not able to get any on video.
CLICK HERE TO WATCH VIDEO
http://www.youtube.com/watch?v=SBsVCiSJaEg
03-20-2011, 04:04 PM
Spike
Join Date: Mar 2011
Posts: 13
---
at 40x zoom everything seems closer then it is, the goats and horses where well over 100 yards past the squirrels, squirrels where taken from 30-80 yards, no animals where hurt in the making of this video except for squirrels
Posting Rules
You may not post new threads
You may not post replies
You may not post attachments
You may not edit your posts
---
HTML code is Off
---