Official Predator Hunting Contest Scorecard
01-02-2011, 08:47 PM
---
Well guys I may be out for a while I may have broke my jaw, not real sure I have to go to the doctor in the morning If i fall behind in the score keeping I'll get caught back up no worries.

Ryan.
---
Last edited by my7pointmonster; 01-02-2011 at

08:50 PM

.
01-03-2011, 12:38 PM
---
Good news, its not broken but I have one heck of a bruise, I fell at work screwing around (Who'd have thought
) Anyhow, I just gotta fight through it really, Hard to eat but whatever, I'm gonna head out tonight. Hopefully tonight will change things for me
Ryan.
01-03-2011, 09:24 PM
---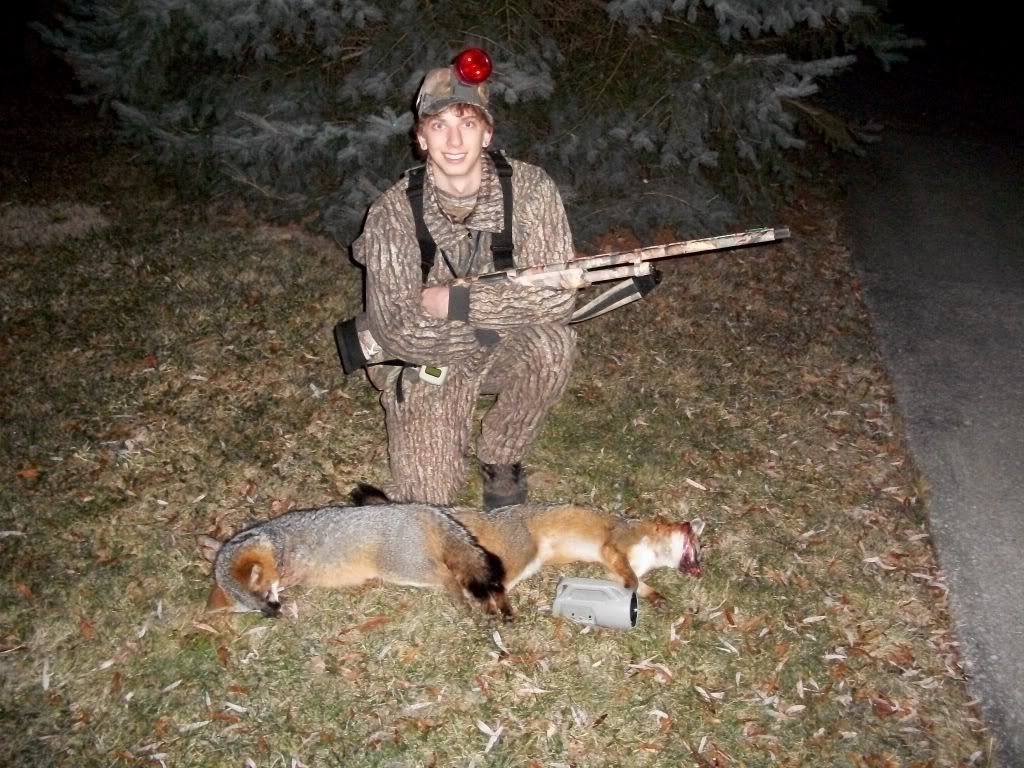 Shot the one on the right at 7 steps the other side of his head wasn't pretty to say the least, as you can see by all the blood.
Jaw is really killing me now however, :/ It was worth it thought
Ryan.
Not sure why That Didn't show up originally
Ryan.
---
Last edited by my7pointmonster; 01-09-2011 at

09:07 AM

.
01-06-2011, 10:23 PM
---
This weekend is the coyote hunting competition i've been saving all my spots for. I have very high expectations/hopes for it. Im goin to have fun, but I'm in it to win it. Its gonna be on from the time I get off work tomorrow night(midnight) until check in at 4:30 on Sunday, day and night. Wish me luck guys.