is this a big coyote?
05-05-2007, 07:57 PM
is this a big coyote?
---
got this picture on my moultrie trail cam and this is the first coyote ive gotten in years of using trail cams, we knew there were coyotes in the area, but havent gotten a pic of one yet. can anybody tell me if this is a pretty big coyote? it seems like it in the picture, but like i said, we've never seen one before. i'll post a pic of a 1 1/2 yr old deer that was there only 2 minutes before the coyote for size comparison.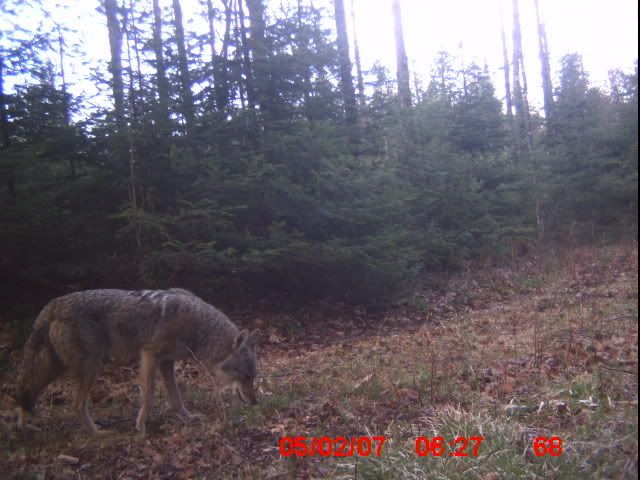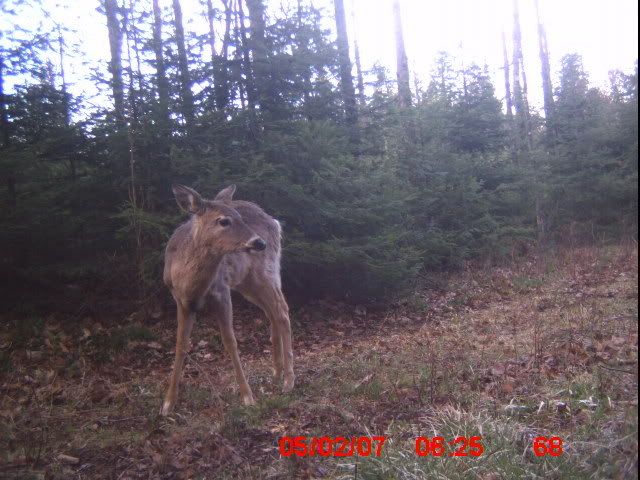 05-07-2007, 01:59 PM
RE: is this a big coyote?
---
How big the coyote is will be hard to tell by a pic., the only real way to know is to kill it, weigh it, and compare it to other confirmed killed coyotes in your area. A big coyote in AZ. will seem small to a big coyote in the CO. mtns., etc.
It does look to be a healthy coyote though!