My .500 S&W Magnum Loads
09-06-2022, 09:45 AM
Super Moderator
Join Date: Dec 2017
Location: texas
Posts: 1,200
---
https://www.midwayusa.com/product/1010200848?pid=266944
https://www.midsouthshooterssupply.c.../006-90991.jpg
http://www.sagesoutdoors.com/500-s-w...tor-gas-checks
the best hunting load I found so far in my 500 mag revolver is the lee hard cast gas check bullet listed as weighting 440 grains,
but after lube and gas check are added they weight about 478 grains cast from 95% WW alloy and 5% pure tin.
is 22 grains of BLUE DOT POWDER, I have not chrono graphed them , but they are very consistent and accurate in my 7.5" revolver
and Ive yet to recover a projectile Ive shot hogs with.(even out at 60 plus yards)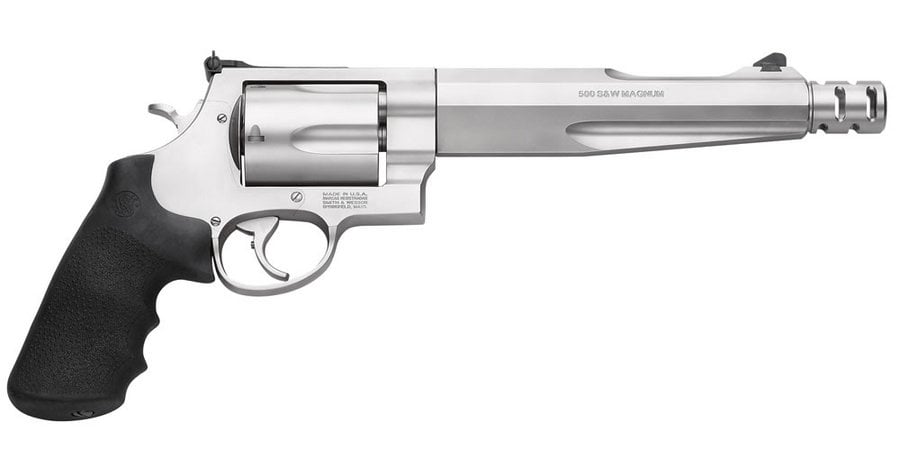 09-08-2022, 05:54 AM
Spike
Join Date: Aug 2022
Posts: 11
---
I have a 7.5 inch Magnum Research Revolver and a Bighorn Armory Model 98 carbine both chambered in .500 S&W magnum. T
he differances in FPS were averages between the pistol and rifle. Also, I just listed the MFG requirements on primers. I used LRP in all loads and powders even where the MFG said to use LRPM. Then I switched to LRPM in all loads in all powders. It did make a considerable differance in FPS. Rather than a large spread sheet with differances I averaged the FPS across the board. Also the the twist rate of the rifle is 1-24 and the pistol is 1-10. I also averaged the differances in FPS between the two. The recoil is managable even with 375 grain HCFNGC rounds. I did shoot a 500 grain buffalo bore round that will wake you up. The special rounds are about the same as a 44 mag in recoil. I can only use longshot and tigegroup in the specials. The other powders at minimum load over fill the cartridges.
Posting Rules
You may not post new threads
You may not post replies
You may not post attachments
You may not edit your posts
---
HTML code is Off
---