What presses is everyone using?
07-02-2015, 04:38 PM
What presses is everyone using?
---
I have 3 reloading presses. A RCBS Rockchucker single stage, a Hornady Lock and Load progressive, and my all time favorite, my Possness Warren Metalic II, multi stage. I never owened a Dillon but everyone I talked to seems to like them. Here is my Possness Warren.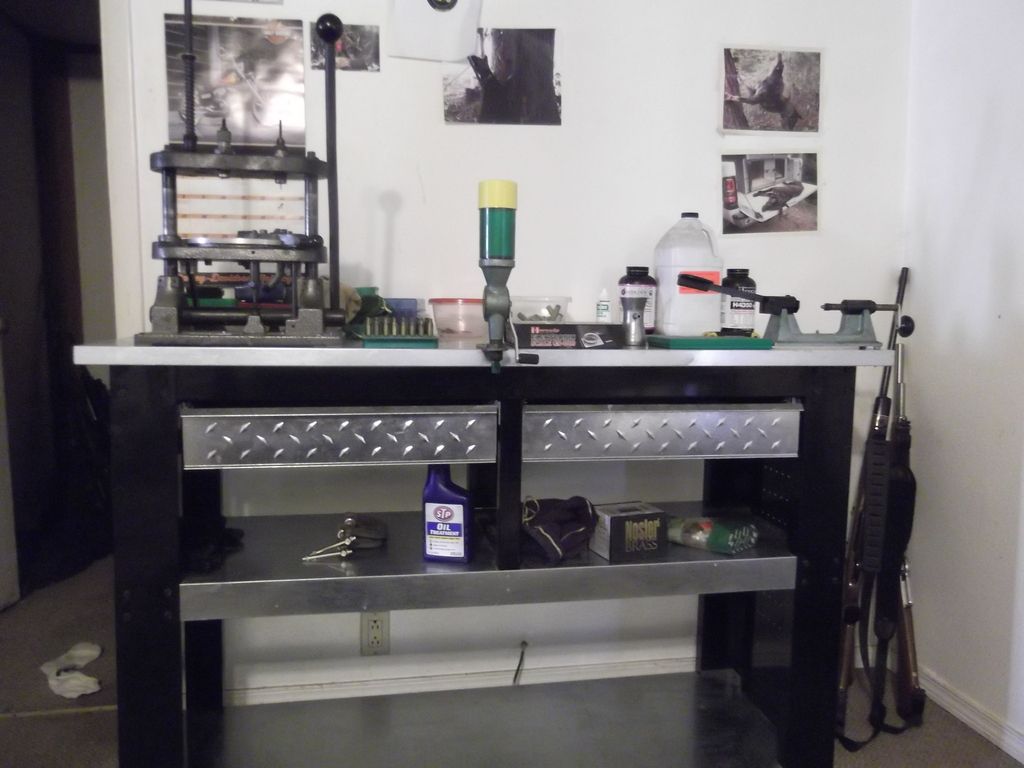 " />
07-02-2015, 06:56 PM
---
I tend to do most of my loading on a Lee Classic Turret, and do almost all, if not all, of my decapping on a Lee Anniversary O-press single stage. I HAVE and occasionally use a Forster Co-ax, and picked up a Redding T7 this winter. I keep telling myself I wanna get another progressive just for higher volume 223 and 44m, probably just get cheap Lee Progressive 1000's for that.

I forgot to mention - I have another RCBS single stage (mothballed) and a Lee "scissor" hand press for bullet seating at the range.
---
Last edited by Nomercy448; 07-05-2015 at

07:11 PM

.
07-02-2015, 08:03 PM
---
You would think as much reloading as I do I would own a progressive. But I am just too darn "anal" when it comes to my hand loads. (Yeah Yeah I know anal and hand loads shouldn't be in the same sentence) but the fact is I like to weigh each and every powder load. An old Rock Chucker has been my main loader for 40+ years now (well 3 of them actually) I set them up in a line sort of with the main dies I use the most set up on the first 2 and I use the third for everything else.
07-03-2015, 04:35 AM
---
I am using a really old RCBS before the rock chucker that is 45 years old on the 26th of this month. A Lyman challenger I got still new in the box at a yard sale about 25 years ago.
I also weigh each and every powder charge and every 5th one goes on the balance beam to double check the E scale.
Al
07-03-2015, 05:48 AM
---
Not too many people have. They are made in Rathdrum Idaho, they make awesome reloading presses, both metallic cartridge and shotshell. My gunsmith, who is also a competitive benchrest shooter turned me on to this press.
Here is a link to the same press.
http://reloaders.com/metallic-ii/