Christmas Mule Deer
01-04-2005, 01:24 PM
Christmas Mule Deer
---
In south west sask, in certain zones for the past few years there has been a free for all on deer up until New Years. Not wanting to put the rifle away just yet, my buddy and I decided to head 5 hours south west and hunt for a few days. We scoped out the farmland in the area on Sunday evening but never saw so much as a coyote. We came to the conculsion that if we were going to have any luck at all we would have to work for em. So we packed our gear up and down the hills at Sask Landing Park for the next few days were most of the locals had not explored. I have hunted some rough stuff before but not quite like this. The use of quads or vehicles in the park was not allowed and of course the first doe I shot was a little under a mile from the truck at the slope of a coulee. Packed that girl out on my back but we got intelligent and pulled the second doe behind us with a rope. I had my 2 does down and went to the conservation office and recieved my either sex tag. A few more hours of walking and i had my buck down. Was the hardest i ever worked for animals in my life. The deer were so spooky and alert it was just an amazing challenge. It was a much more difficult hunt than what i had anticipated but we had some fun and maybe shed a few pounds.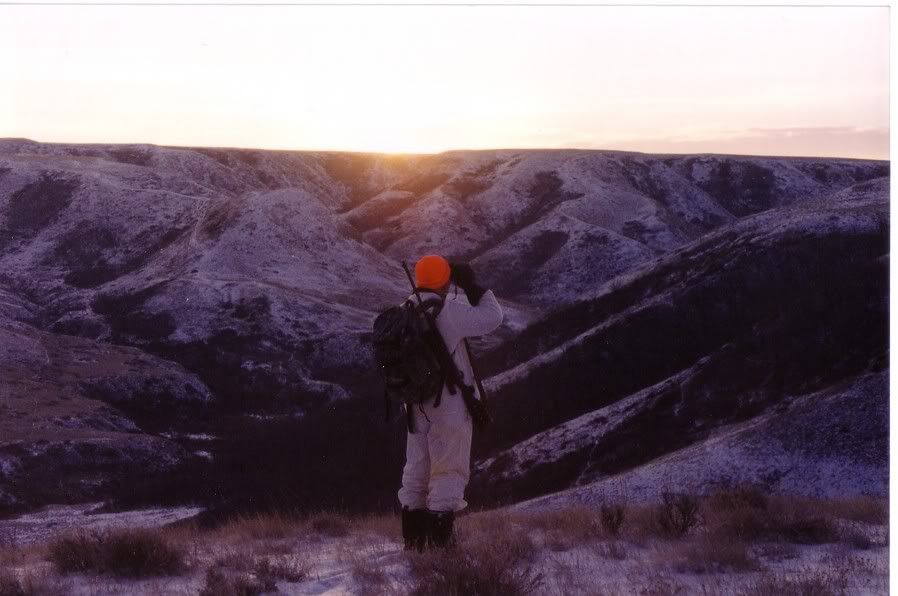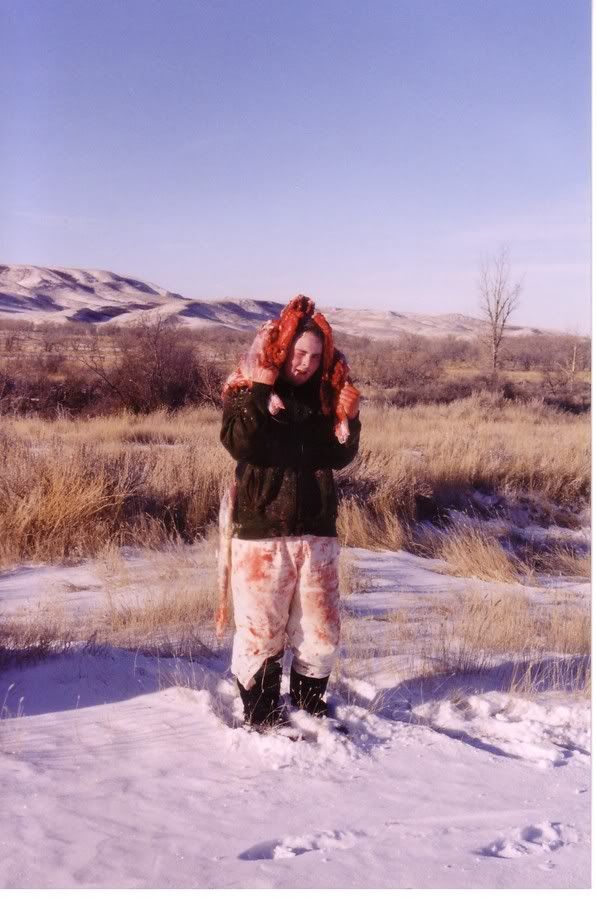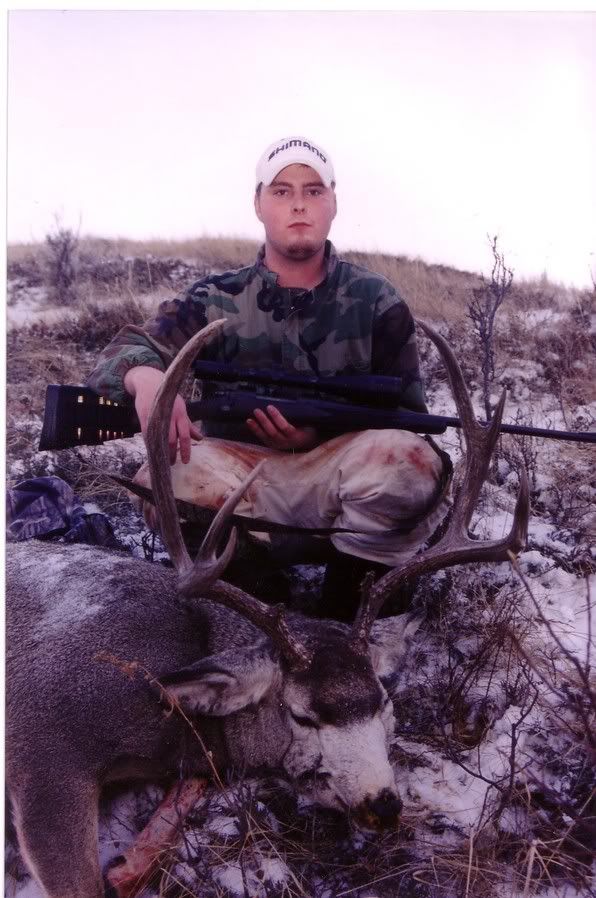 01-04-2005, 01:42 PM
RE: Christmas Mule Deer
---
You Guys That can hunt still piss me off! Hey Hia congrats to you for your sucessful hunt and what a day eh! Can't ask for any better of a day than that. Hats off to you bud. Hope you and your family had a great Christmas bud ,cya in chat
The Rockster
01-04-2005, 03:20 PM
RE: Christmas Mule Deer
---
Nice buck hia!!...sounds like you had a great time, in some rugged country out there, and by the looks of it you got down and dirty with that muley
congrats on the buck! and ill see ya in chat.....the finnmeister
01-07-2005, 11:20 PM
RE: Christmas Mule Deer
---
Skeeter i am quite affordable but my rates may increase by next season. Praire my rifle is a model 700 rem, 7mm rem mag. The scope is a B & L elite 3200 5-15. Use it for all my deer and if i don't get an elk in archery it makes an appearance. Trigger needed to be set but other than that it has been a good rifle.