PA Gun Season
12-03-2010, 07:31 AM
---
I only was able to hunt one day in 4A. I saw 12 deer, 3 were bucks. At 8:10am a hot doe was being chased by two 6 points, I took the larger 6 and then the other 6 ran down to my buddy and he shot it. The other buck I saw was a spike.
Mine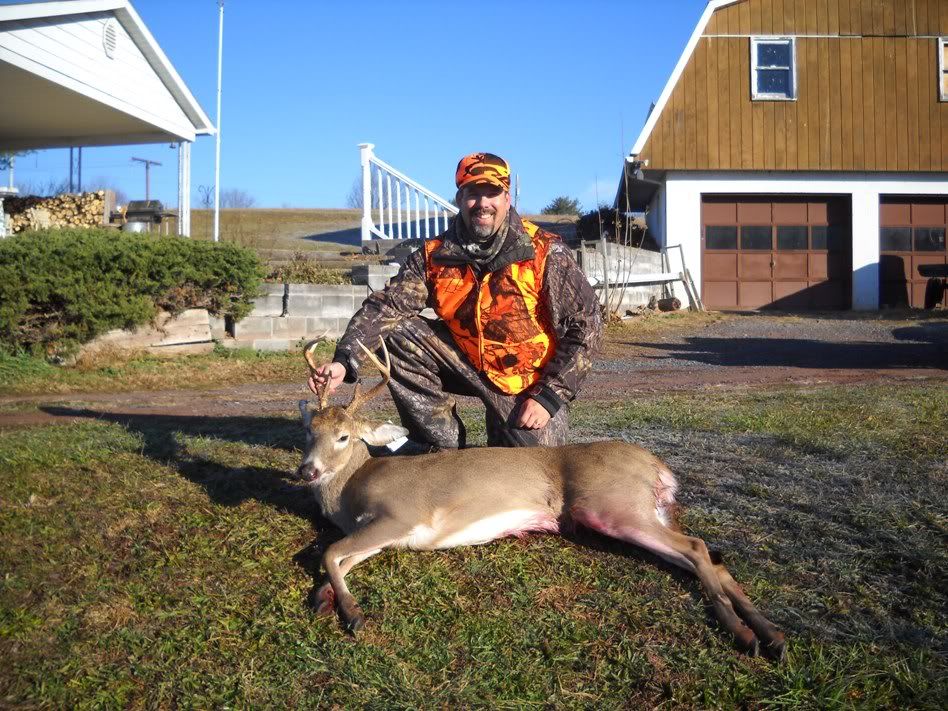 The one that was with him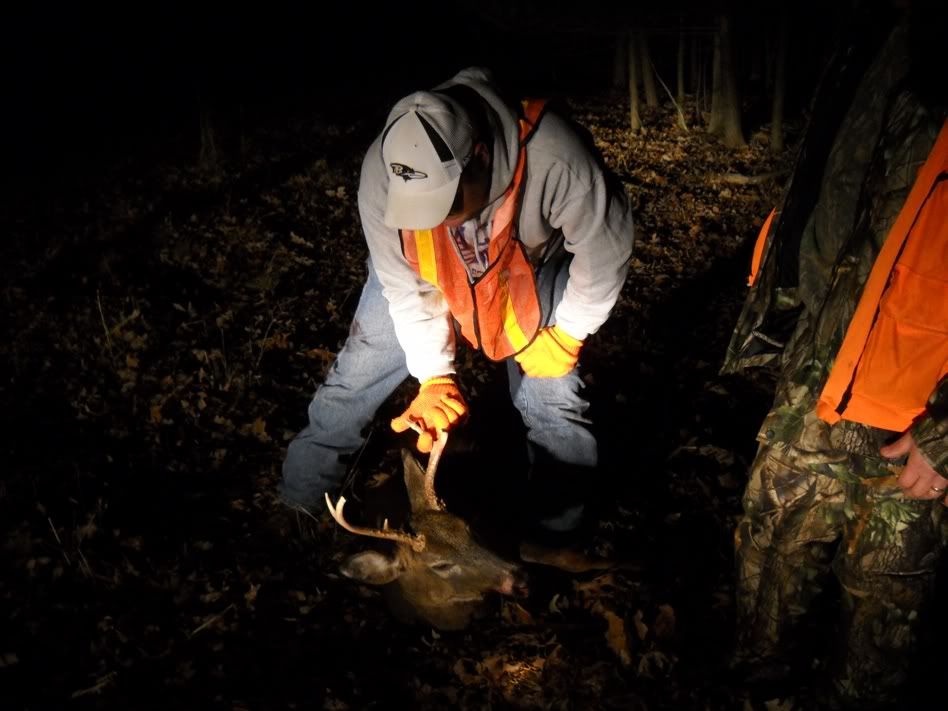 12-03-2010, 07:31 AM
Nontypical Buck
Join Date: Apr 2008
Posts: 3,879
---
I hunt there because I live there and there is no reason why I should expect to find better hunting anywhere else in 5C. Would you prefer that I go to an area with much poorer habitat and cover and hope to find more deer? Haven't you been telling us that the deer will be where they have good food and cover? That is where I am hunting, but when the PGC issues 125 doe tags/FSM it doesn't matter how good the food and cover might be , you still won't have many deer unless they are off limits to hunting.
12-03-2010, 08:01 AM
---
My friend hunts 5C and tags out every year by the second week of the early archery season. He also hunts with me in 3D
with an additional doe tag. We hunt the Delaware State Forest (logged) surrounded by hunting clubs and developments. We are successful hunting thickets, swamps, and mast producing trees growing among them. You can not waste time in 20 year old/20ft high birch bark, and expect to see a deer/nor in open SGL woods.
Archery buck hotspots intermixed with suburban development doe, or true off the beaten path swamp loving doe/bucks.
12-03-2010, 08:10 AM
---
Opening day for me was 8 doe, grouse, active bear tracks, and a bunch of other sign.
There you have have it from my neck of the deer devoid state (30k doe permits).
Archery was sub legal/legal buck daily.
12-03-2010, 04:58 PM
Fork Horn
Join Date: Dec 2008
Location: SE, Pennsylvania
Posts: 174
---
Saw total of 4 first day in 5c, and about a dozen the second day. One was a 4-point and the rest baldies. I ended up with 2 button bucks. Haven't seen any of the six non-shooters I saw in archery. But seems to be the typical year, little action the first day and see alot more and shoot more the second day. With the bucks being scarce.
12-03-2010, 05:34 PM
Spike
Join Date: Nov 2009
Location: state college, pa
Posts: 32
---
I saw 11 doe and an 8point all by 8:30 opening day in the eastern part of 4e. even grouse hunting in 2g i saw many deer in the deep wood of Sproul state forest. The 8 was not a monster but 16in spread and big body.
12-05-2010, 03:57 AM
---
Don't complain next year that bucks are scarce.
12-05-2010, 05:18 AM
Nontypical Buck
Join Date: Feb 2009
Posts: 1,926
PA-The Very Best Hunter Complainers
---
Nothing like PA. If you want to and just love to complain, just hunt PA. Unfortunately, the highest number of unsuccessful hunters come from Pa, because PA has the most hunters.
If every hunter was successful in PA, all deer would really be wiped out. They use to have a million hunters, restricted to two weeks of antlered hunting. Now, they're down to some 750,000 and the hunting seasons expanded a little. But never enough deer.

Nothing like 350,000 so called hunters, hunting the same acre of land, year after year, and complaining about not seeing any deer.
Of course, if half weren't unsuccessful in PA, they'd really have a reason to complain. No Deer!