Accura Mountain Rifle plus extras
10-09-2012, 06:16 PM
Accura Mountain Rifle plus extras
---
I won't explain why i'm selling this. It just needs to be done.
Ok, it's a package deal with scope and CVA gun case. Cabelas gets $650 for it. I'm not sure what Carlos gets? Gun is like brand new except for some scratches on the ramrod which is impossible to avoid. Gun has no more than 20 shots fired. Just enough to get it sighted in with a couple of different bullets. It also has a Western breech plug, and head space adjusted with shims. Scope is 1.5x5x32 Konus Pro. A surprisingly nice clear scope that zeroed in easily.
Also included is a 5 lb jug of BH 209, and 200 CCI 209m primers.
Also 30 250gr Aerolite bullets, and 30 300gr Aerolite bullets.
All you need to go shooting, and hunting.
I'd like $575 +shipping.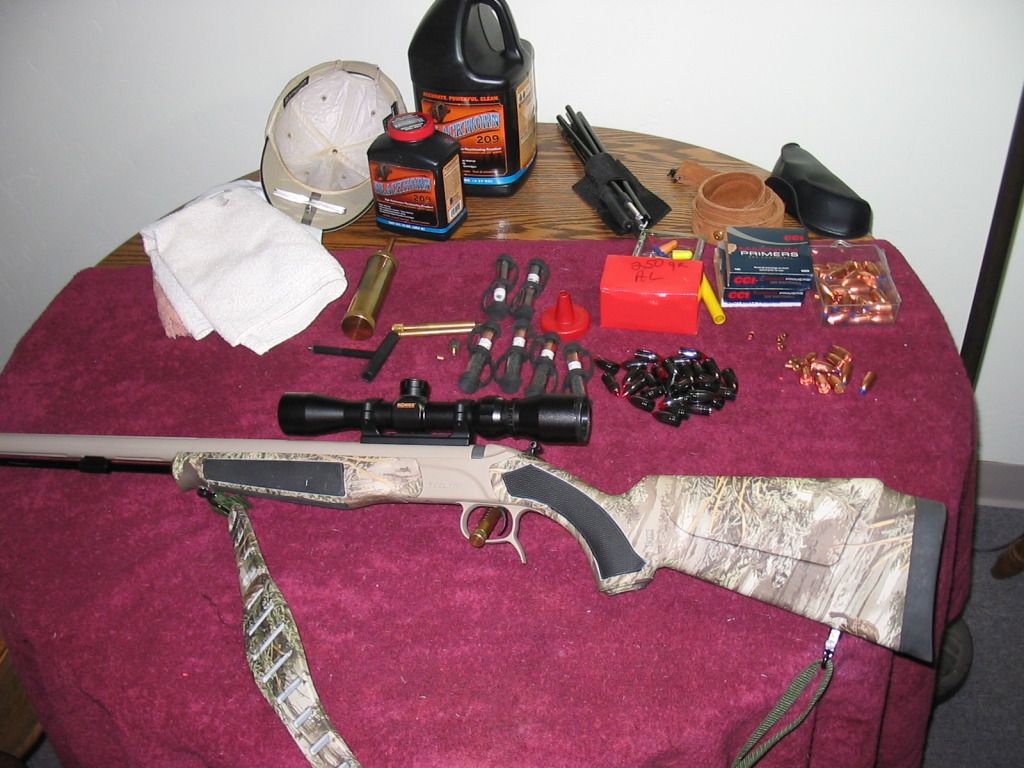 10-10-2012, 01:00 PM
---
Another Moderator had previously deleted a post that violated the rules. After that moderating, the argument continued for several more posts in continued violation of HNI's rules. Chaded is now taking a 3-day timeout. Muley, you have a PM warning. If anybody has a question about the issues or moderating, please PM me or, if you'd rather, contact Admin.

CalHunter
Moderator
Posting Rules
You may not post new threads
You may not post replies
You may not post attachments
You may not edit your posts
---
HTML code is Off
---