Kentucky Lake
08-24-2011, 06:04 AM
Kentucky Lake
---
Heading down to Kentucky/Barkley for the last DRBA shoot of the year on Saturday... Any other boats want to go? We can caravan down there... It is at the Fenton Acess.. $75 per boat, includes big fish pot... Should be fun!

Ken
08-28-2011, 02:25 PM
---
Well it was tougher than I wanted... LOL.... Only 5 teams showed... We were the only troller boat there... We ended in 3rd place in numbers (33 fish) and 4th weight for big 10... I think it was like 78lbs.....
I did however shoot my personal best Drum at 10lbs 10 oz.. And I also connected with a nice 23lb buff...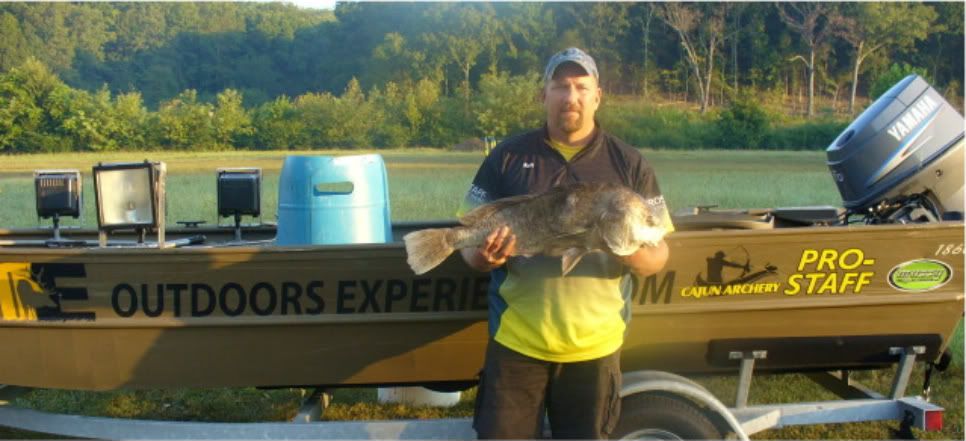 08-29-2011, 02:26 AM
08-29-2011, 03:34 AM
---
Nice showing and winning 1st place in the troller division is a real accomplishment. I have never shot a drum or seen one for that fact. Sure do not know what is going on with the fish. sure are hard to find right now. maybe this cooler weather will bring them up again. Talked to the Indy Boys this weekend and they went to Shelbyville last week for a day and boated 4 common carp. And you know those boys can find fish.
Posting Rules
You may not post new threads
You may not post replies
You may not post attachments
You may not edit your posts
---
HTML code is Off
---