Trophy Whitetail 1950.00
06-04-2011, 08:22 AM
Spike
Join Date: Oct 2007
Location: Scleicher County TX
Posts: 95
Trophy Whitetail 1950.00
---
Located in Schliecher County in West Texas.
This is a fully guided hunt. Lodging in private cabin and meals included. Caping and quartering as well.
1600 ac. low fence. Expectations for a 130+ buck. Year round feeding program.
Early Season - (before Thanksgiving) Bucks in groups, hunting mainly from blinds over feeders. Good time to get your trophy before their racks get banged up.
RUT - (Early December) An exiting hunt!! Plan to do a little walking, stalking and rattling. Brings out the big boys!!
I would like to book 8 hunts this season. Prefer goups of two to four, but can combine.
FMI - Paul Wilson (325)340-6902 cell
(325)853-2412 Ranch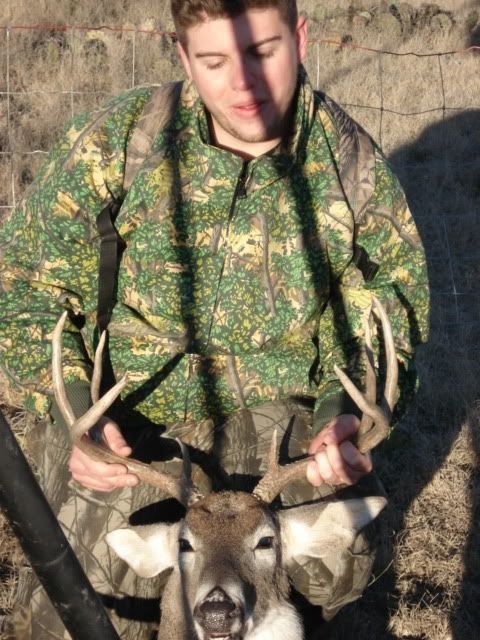 09-23-2011, 10:30 AM
Spike
Join Date: Oct 2007
Location: Scleicher County TX
Posts: 95
---
Thank you for your interest rab
3 full days of hunting. We are flexible to whatever you need especially if you bring groceries.lol
4 days is the longest it has taken to get a trophy buck. Most hunters get one the first day. This is our 5th year offering these hunts.
Posting Rules
You may not post new threads
You may not post replies
You may not post attachments
You may not edit your posts
---
HTML code is Off
---