Kansas 2010 Turkey Hunts
01-25-2010, 08:11 PM
Kansas 2010 Turkey Hunts
---
I will be offering a limited number of nearly fully guided Spring Turkey hunts for units 2 and 3
I have numerous properties from which to hunt Rios, spread out across the county.
Youth & Disability April 1-7, 2019
Archery-only April 8-16, 2019
Archery/Shotgun April 17 - May 31, 2019
We have Rio Grande's in our area.
All KDWP rules and regulations will apply, they can be viewed here,..
Most of my property is in Unit 2 with some in unit 3, Minneapolis is located on the border of 2 and 3.
State fees were raised in 2016
http://ksoutdoors.com/Hunting/Applic...nd-Fees/Turkey
State costs are $87.50 (non-resident)for a combo tag, (2 birds) and $97.50 for a non-resident hunting license.
http://ksoutdoors.com/Hunting/Applic...d-Fees/General
4 nights of lodging, 3 full days of hunting plus possibly a partial day on the afternoon of arrival if time allows.
A typical 3 day hunt would be,.
Day 1, arrive 2p or later, check in, go hunt if time allows.
Day 2, hunt all day
Day 3, hunt all day
Day 4, hunt all day
Day 5, depart by 9am
Lodging will be provided by
www.millstreetinn.net
$1200 per person.
does not include tags, license, or food/meals
The hunts will be nearly fully guided, it really works best to just roll in my truck. We try to hunt roosted birds in the morning, then start searching for birds on numerous other properties..just get in, hang on, and be ready to run n gun for over 100miles.
Thank You in advance for your interest, Brian
Please call me with any questions, 785-392-7230
---
Last edited by zmax hunter; 05-16-2018 at

07:33 PM

.
03-27-2010, 12:40 PM
---
Openings still available

I have recently acquired another 1200 continuous acres for turkey hunting. There are alot of birds in the area. The area features a river running thru the property with various crops planted in the fields.
04-18-2010, 07:31 AM
---
We had some excellent success this past week. Another hunter killed 2 birds, 1 in the morning and the other that evening from the same location, unfortunately, I failed to get his photos.
---
Last edited by zmax hunter; 04-18-2010 at

07:33 AM

.
04-18-2011, 06:34 AM
---
With shotgun season underway here are some success photos, I have 2 more kill photos to download and some video as well.
I still have open dates available from April 29th thru May 31st, We typ. hear 15 to 20 Toms gobblin on the roost in the mornings, yesterday, I counted 11 Toms which i could see on my property, and I counted 18 struttin Toms on the drive home.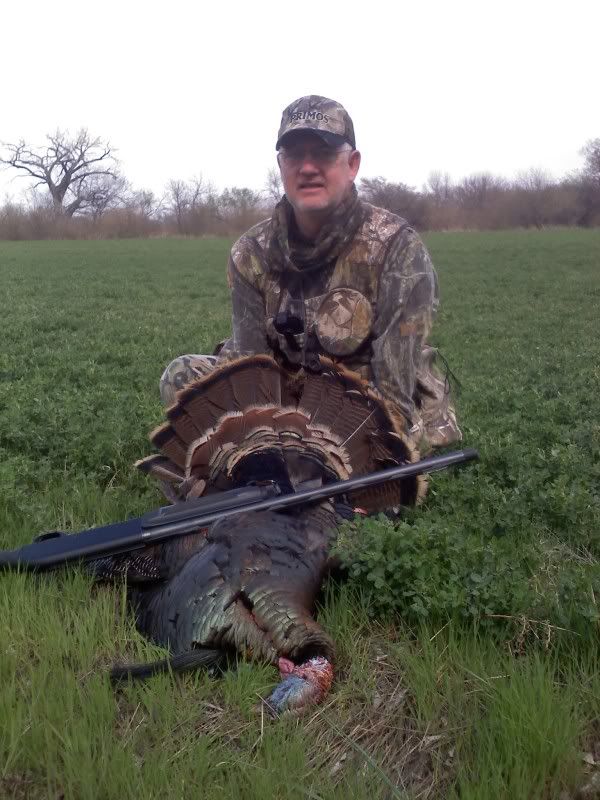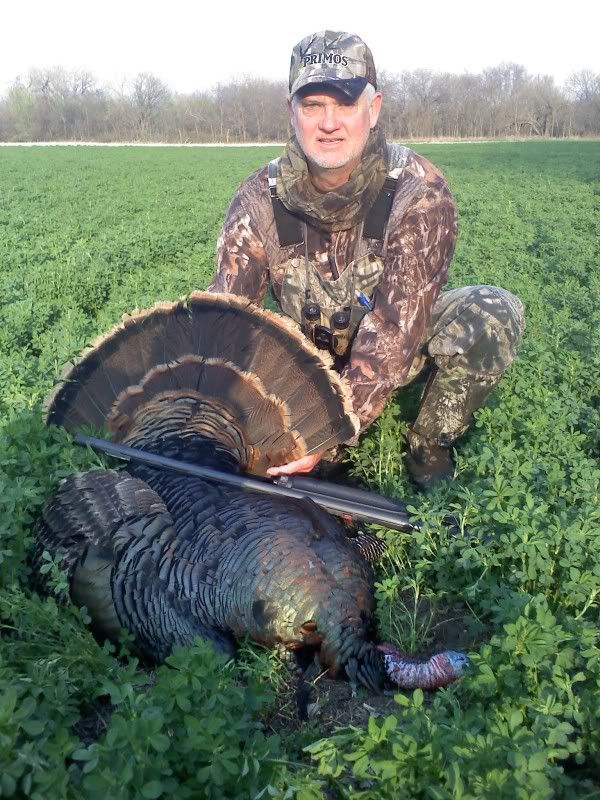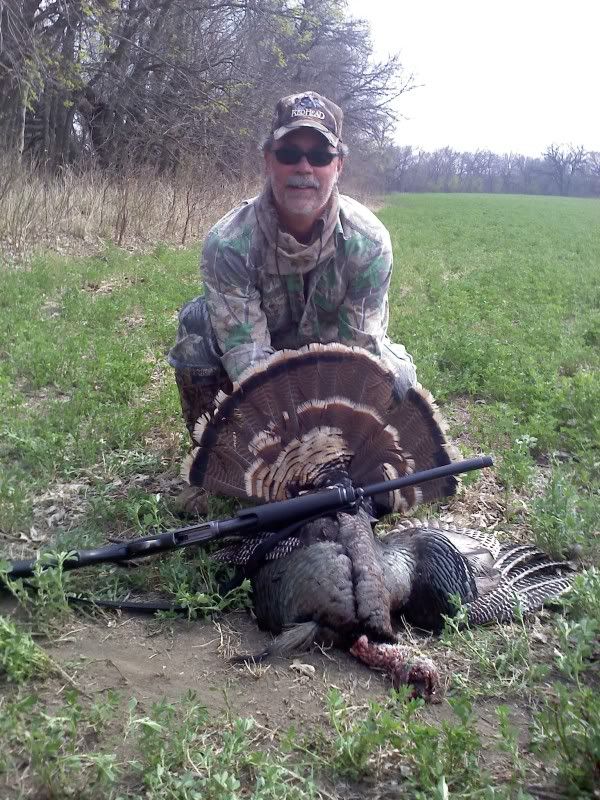 I killed this Bearded Hen and have seen another.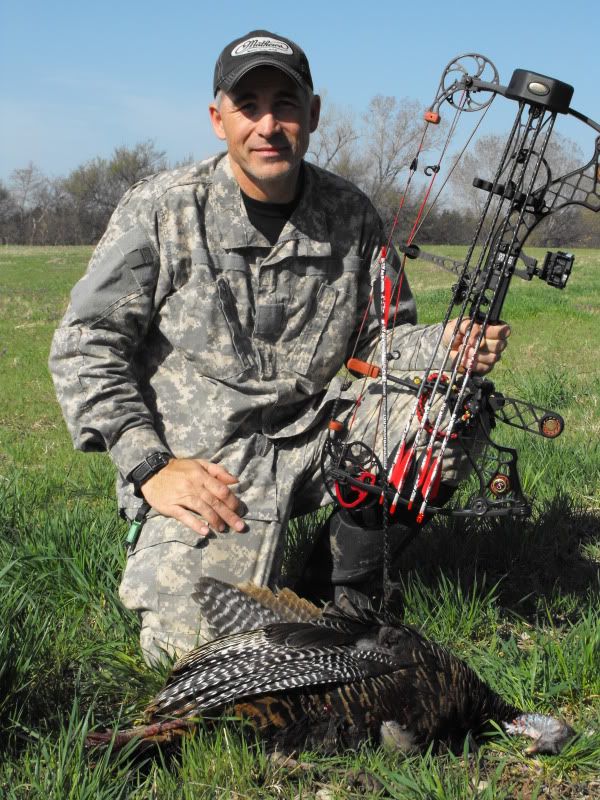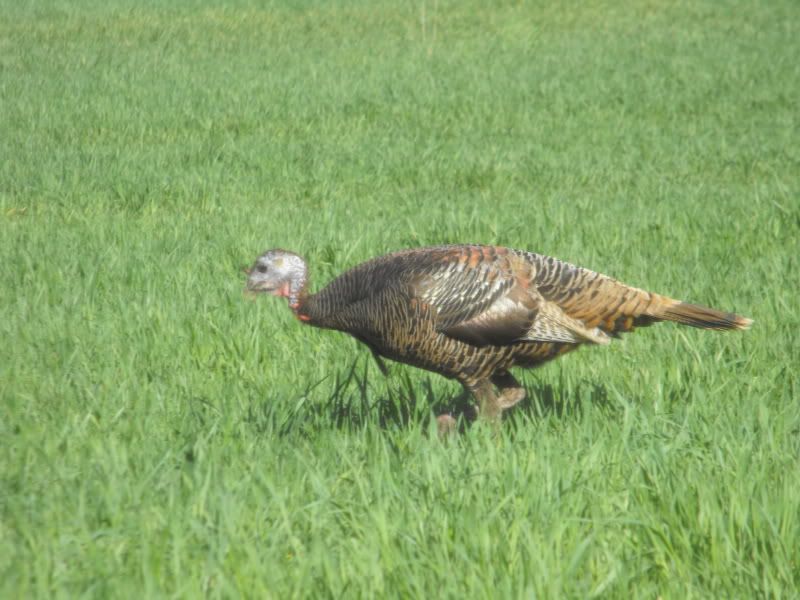 ---
Last edited by zmax hunter; 04-18-2011 at

06:40 AM

.
05-06-2011, 06:06 AM
Spike
Join Date: Mar 2008
Posts: 22
Turkey hunt
---
I'm lookin for a place to hunt. If u have any opening let mr know email me at
[email protected]
yahoo. Com thanks an it's me an a buddy wanting to hunt