Extreme turkey tactics / run & gun dvd...
04-15-2011, 03:46 PM
Extreme turkey tactics / run & gun dvd...
---
EXTREME TURKEY TACTICS / RUN & GUN
The video really came together great... I bet nobody has seen a turkey DVD like this one! 100% run & gun. Hunting in rain, thunder, high winds, and mud. Chasing, driving, crawling, and swimming for turkeys. Lots of action. The misses and the kills. 17 hunts.
Not only did a ton of turkeys die in this production, but I personally killed a few video cameras too!
This DVD is dedicated to those who have crossed a chest deep raging river, because they thought they may have heard a gobble on the other side...
For those who don't let a little rain, hail, thunder, or wind stop their hunt...
There are no tent hunts in this DVD. This is pure run & gun.
Some of the hunts are on public land, some are on private.
No guides, no leases, but plenty of rednecks who are not afraid to get their feet wet.
Its available in the store right now $14.95
http://www.thehuntingbeast.com/Store/
Your purchase helps support future projects.
Youtube trailor:
http://www.youtube.com/watch?v=QIGZZCpTekU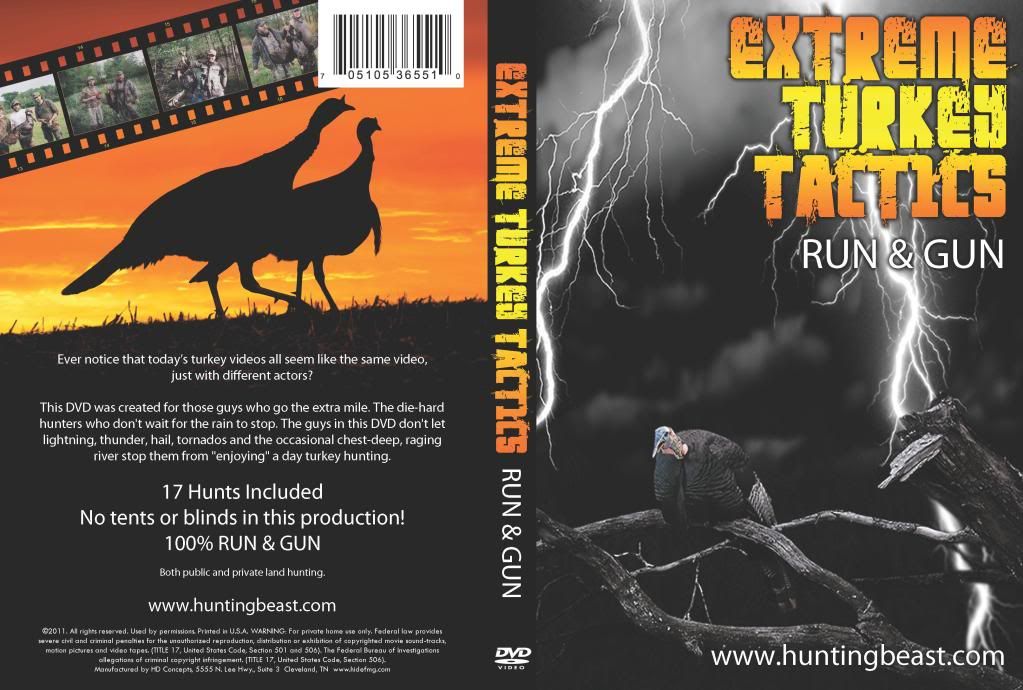 Posting Rules
You may not post new threads
You may not post replies
You may not post attachments
You may not edit your posts
---
HTML code is Off
---