Evaluation of the RIPshot release system.
08-24-2009, 05:13 PM
Evaluation of the RIPshot release system.
---
Just wondering if you all have seen this! It is a great new release system designed not only for archers with shoulder or elbow problems but it is a great tool to help overcome trigger punching and to be able to hold at full draw longer. I recieved one back in April and have been using for hunting as well as bowfishing and 3D. I find I no longer punch the trigger as I am more relaxed and don't feel the pressure to get the shot off. Basically what it does is to force you to use your back muscles instead of shoulder and arm muscles to draw and hold the string. (it makes you draw and shoot the proper way) Now, it took me about 15 to 20 shots to get used to using the correct muscles, but once I caught on I was hooked, matter of fact I can't see ever going back to a wrist strap style release. I have had minor shoulder problems in the past and I would find after a day of hard shooting I would have shoulder pain, since using the RIPshot I have had no archery related shoulder pain and I can seemingly shoot more arrows in a session before getting tired.
But I think one of the biggest benefits of the RIPshot is the fact that it allows you to hold at full draw longer,how many times have you had to draw on a turkey or deer and then wait until he decides to move to a shooting position? Sometimes not moving for 3 or 4 minutes, well I don't know about anyone else, but I could never hold a 70lb. bow longer than about 2.5 mins. before having to let down, sometimes spooking the animal and missing a shot opp. I have not timed myself at full draw with the RIPshot, but I know I can hold longer than 2.5 mins. probably close to 3.5 or 4. That can make or break a shot opportunity for sure.
Here is a picture of the system, you simply need to add your own release to the straps, I am shooting a Truball Stinger and it adapted to the system seamlessly.
Here are some pictures using it last Easter:
Taking off my sunglasses at full draw!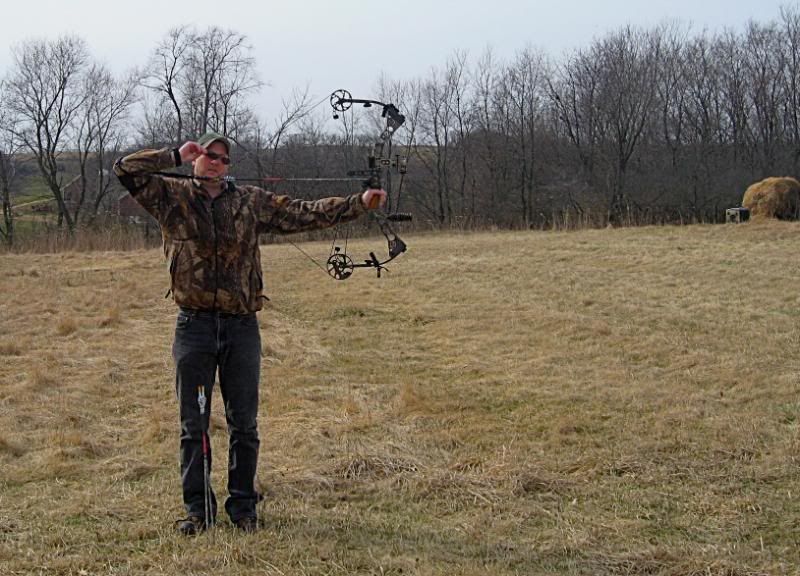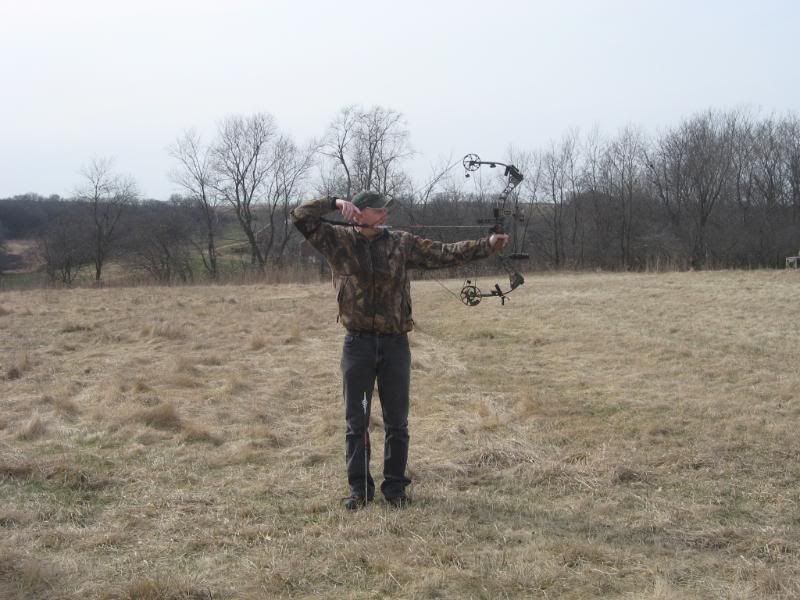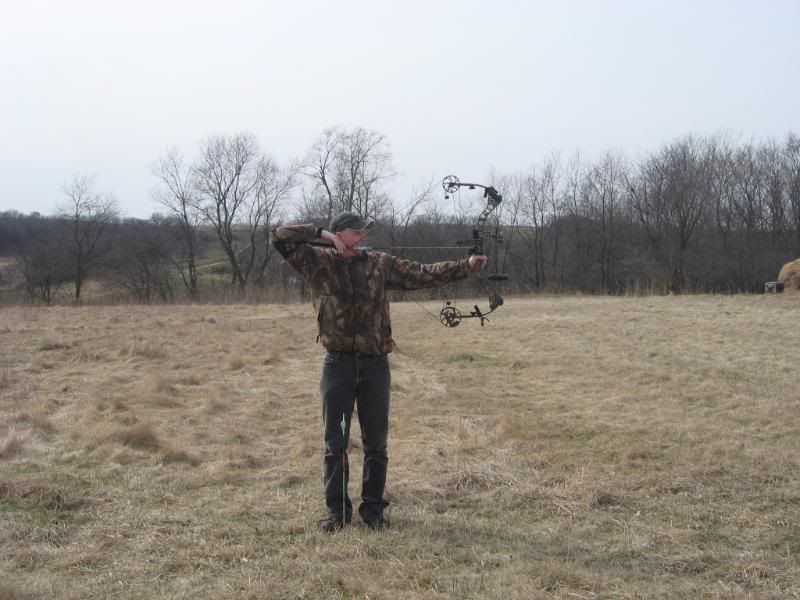 If you want to know more about the RIPshot check out thier website @www.riparchery.com
Posting Rules
You may not post new threads
You may not post replies
You may not post attachments
You may not edit your posts
---
HTML code is Off
---