First Hog Hunt
02-10-2006, 11:47 AM
Join Date: Feb 2006
Location: La Salle, Illinois
Posts: 20
First Hog Hunt
---
Hey all brand new to the site and I love it already. Anyway my buddy and I are going on a hog hunt in March in North texas(peanut country). First tiem for me and I am taking my .50 cal muzzleloader and my Hoyt bow. We are hunting private ground with out guides or such. I am looking to take one I can have a shoulder mount done on. What is the best way to skin one and cape it ot bring back to Illinos to the taxidermist. Any advice would be helpful


02-10-2006, 01:39 PM
Spike
Join Date: Dec 2005
Location: Salinas, CA
Posts: 73
RE: First Hog Hunt
---
Just cape it out like you would a deer. Skin out the front legs on the back side of each leg, give your self at least 6 or more inches back from the front legs and cut completely around. Then you can split it right down the center of the back as close to the ears as possible, Cut it off and you done. Always leave extra skin your taxidermist will cut what he boesnt need...
02-26-2006, 10:38 PM
RE: First Hog Hunt
---
Yeah, just make sure he has plenty of hideleft to work with and you should be good. That seems to always be the concern when I drop mine off. When you get it done, tell the taxidermist not to pin the ears back to far. They look a little better when the ears are just slightly foward of pinned back.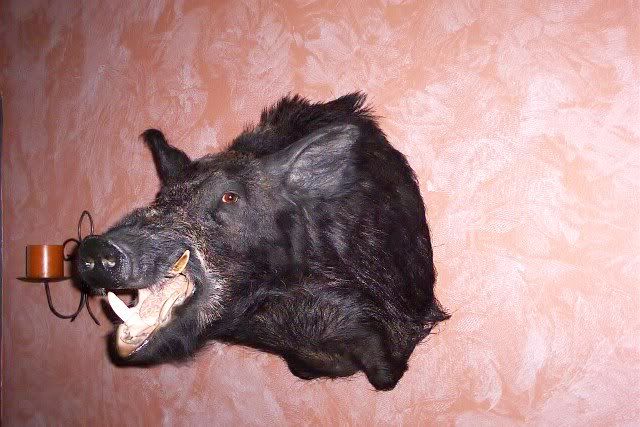 Posting Rules
You may not post new threads
You may not post replies
You may not post attachments
You may not edit your posts
---
HTML code is Off
---