Restoring/rebuilding a very old shotgun
02-24-2014, 10:57 AM
---
Its just a regular steel barrel. I had originally bought some 16 ga 2/34 shells but have now odered some 2 ½ inch shells since that is what the gun was chambered for. I am building a remote test bed so I can test the gun from 60 feet away. I will train a video camera on the gun while I stand at a safe distance.
02-25-2014, 03:24 AM
---
Im down to the final 2 applications of tung oil on the butt stock so I am prepping the test firing sled.
The gun will be secure in foam and I can pull the trigger from 60 feet away while the video camera captures it all up close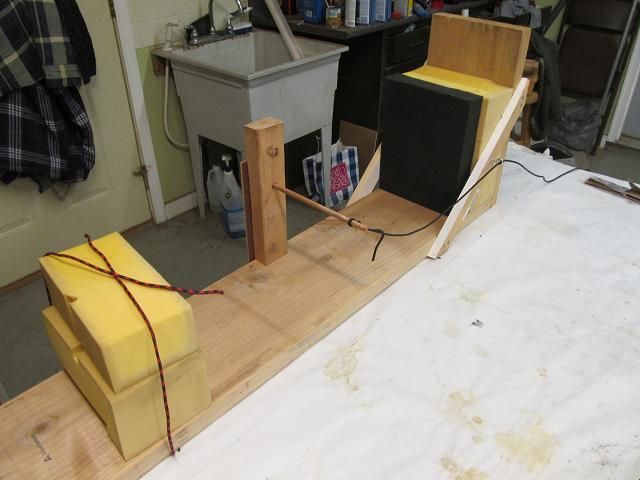 02-26-2014, 03:35 AM
---
The gun rehabilitation is complete. The stock is finished. Here it is sitting on what remains of the walnut beam if came from.
Here is a brief video that better shows the stock finish.
http://www.youtube.com/watch?v=NBGDF...ature=youtu.be
The 2 ½ inch 16 ga shells arrived in the mail today. All I need is the weather to improve so I can test fire it. At any rate, here it is in its completed state.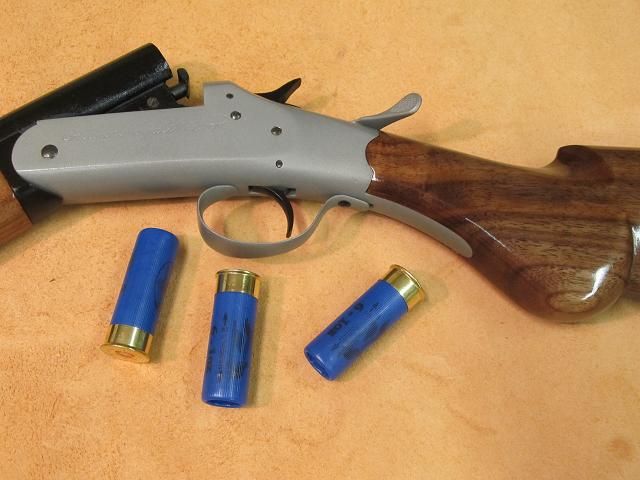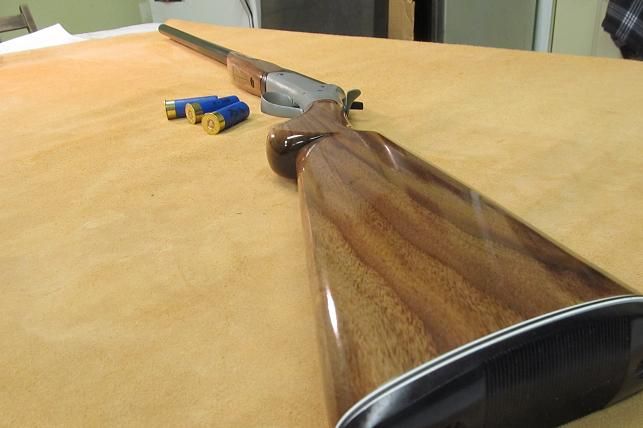 I think its an improvement from the condition it was in for the last few decades.
The last phase it test firing. Here it is in the firing sled.
Here is a short video of how the trigger will be deployed from a distance.
http://www.youtube.com/watch?v=S2mjY...ature=youtu.be
So with this gun finished Its time to start the next one which involves a 1967 Ithaca model 66 Super single, buck buster, lever action 20 ga shotgun, an angry raccoon, lots of raccoon urine and a coffee can full of nasty gun parts. Time to stock up on rubber gloves.
Ill start a new thread for that one.
03-25-2014, 09:08 AM
---
Over the weekend I gathered up the latest restorations and did a little test firing. I put the Enders Royal Western in the homemade sled and it fired without issue. Like most test firings, it is rather uneventful (by design and how it should be). Here is a video of that test firing.
http://www.youtube.com/watch?v=RaU4gafb9IY
Posting Rules
You may not post new threads
You may not post replies
You may not post attachments
You may not edit your posts
---
HTML code is Off
---