restoring the black finish on aluminum (w pics)
03-31-2014, 03:27 AM
restoring the black finish on aluminum (w pics)
---
Not every restoration I do is a complete tear down of a hopeless case. This is a good example. I picked up this 1961 Ted Williams model 34 Sears and Roebuck, 22 semi auto at an estate sale for $40. It was a great find with the original sears scope and vintage case and looked like it hadn't hardly ever been used in its 50+ years on the planet.
The gun has an aluminum receiver and like all aluminum parts, the anodized finish on the high spots or sharp edges has worn through to shiny aluminum.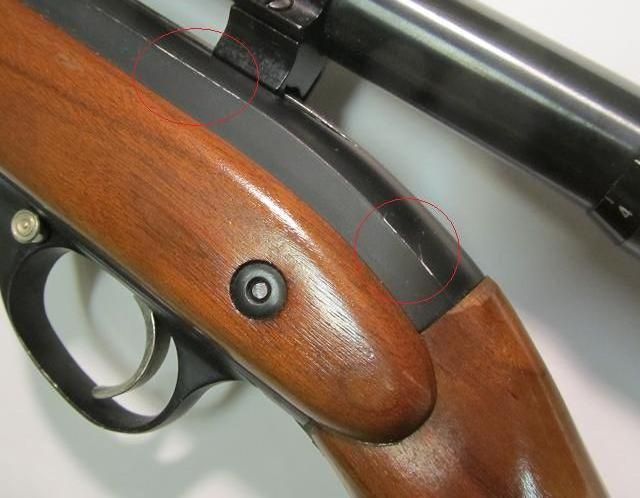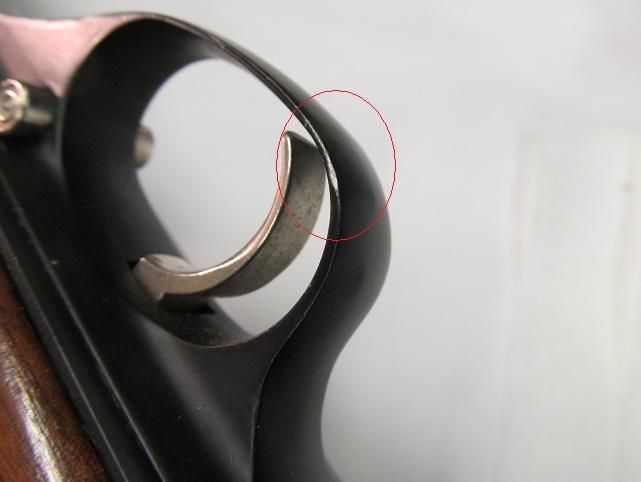 If you haven't tried aluminum black, you should. Like gun bluing, it's a wipe on, wipe off product that works very well.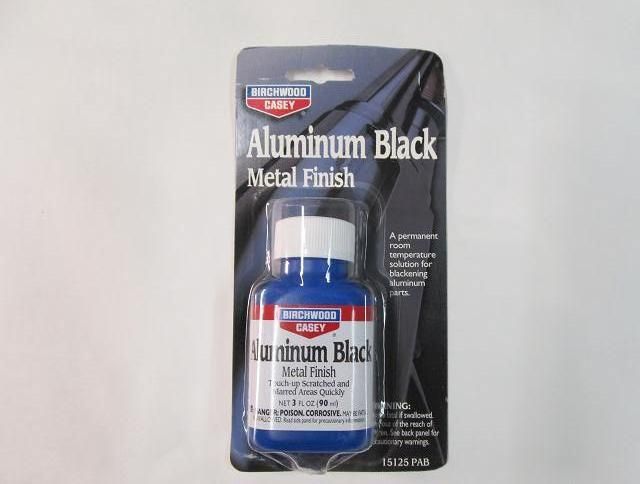 Clean the areas with acetone or denatured alcohol and then with a swab, apply the black.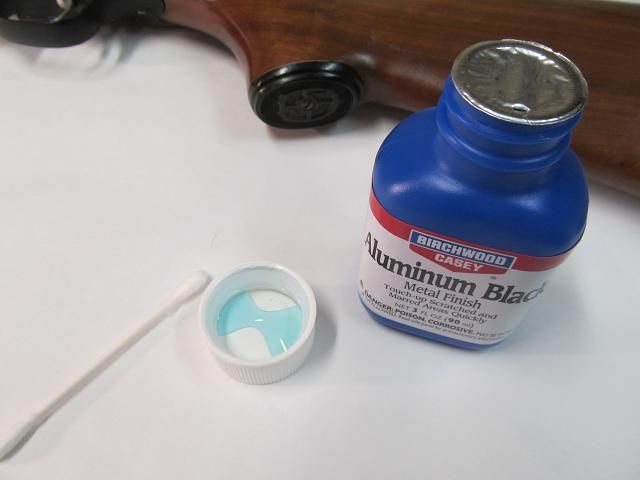 And this is what you end up with after 3 or 4 applications.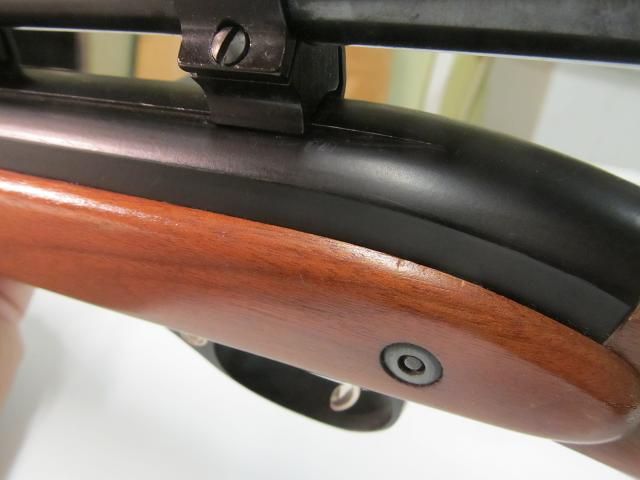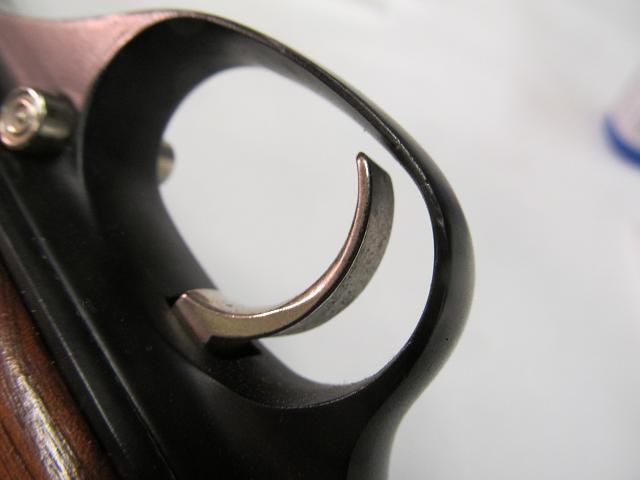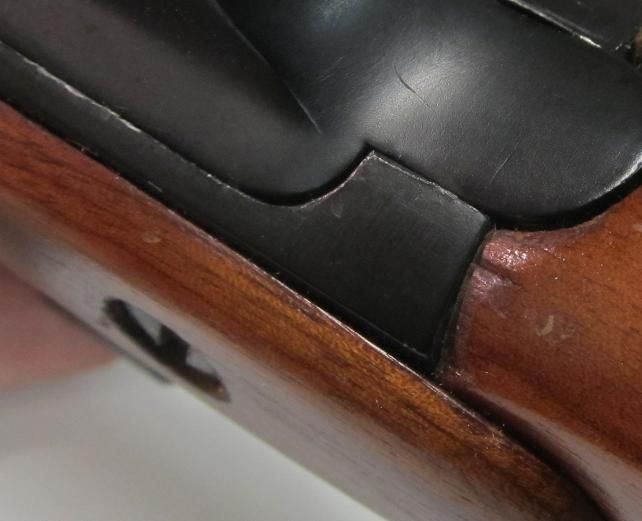 As long as I was at it I grabbed a piece of aluminum stock from the shop and gave it a brushed finish to show the coloring.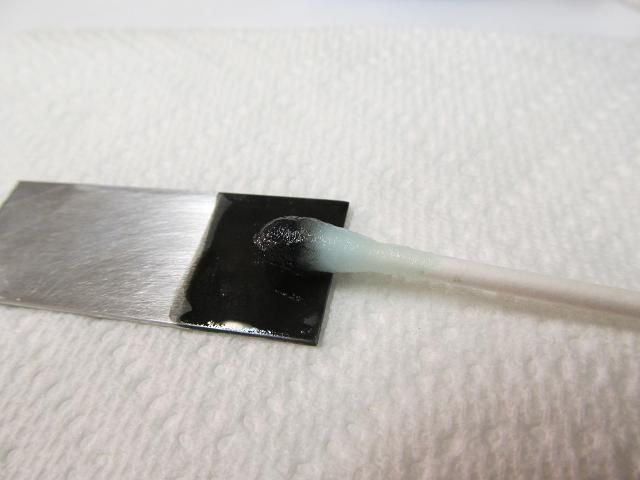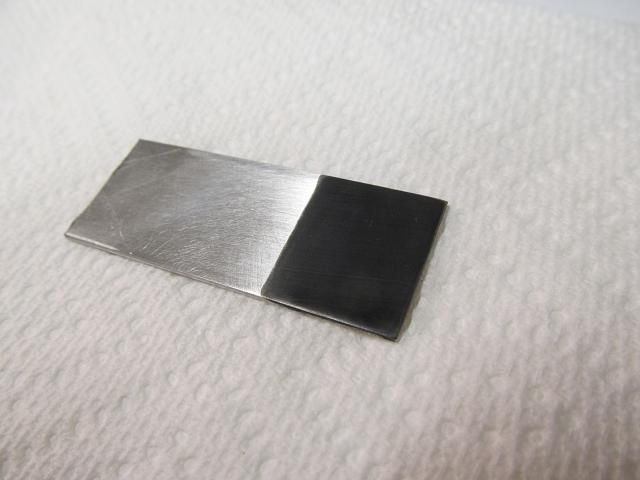 Like bluing, its good to polish the metal because aluminum black and gun bluing both etch the polished metal making the final finish less than polished when you are done. Since still photos make it hard to see the real effects of this etching, here is a video of how the gloss is etched away and you can compare the surface finish of the metal next to its polished self. The black makes the surface finish more of a matte finish. When finished, apply paste wax and buff your gun to a shine. (this offers additional protection and makes the gun look great)
https://www.youtube.com/watch?v=-qYho4v4H4Q
Lastly since everyone will care about the durability of this finish I took steel wool to the sample and buffed the hell out of it in what would be considered outright abuse to a gun. Here is the result of that abrasion exercise.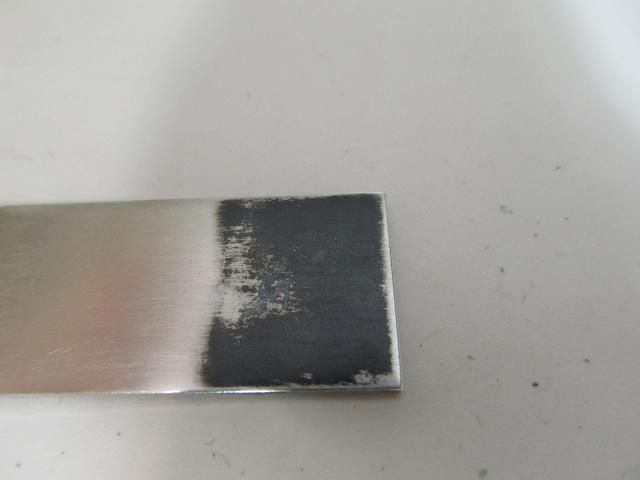 Repair those glossed over edges. It couldn't be easier.
There are a lot of uses for such a product. If your a bowhunter, lots of archery related parts are made of aluminum. Use your imagination. Sometimes the use might simply be "because I can" and that's ok too. Such as aluminum cartridge casings.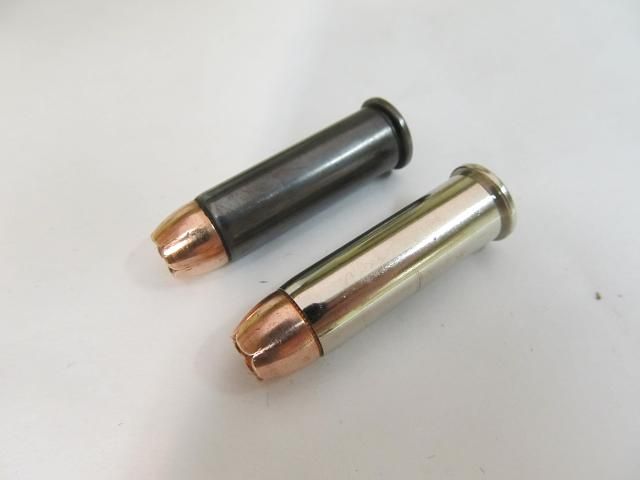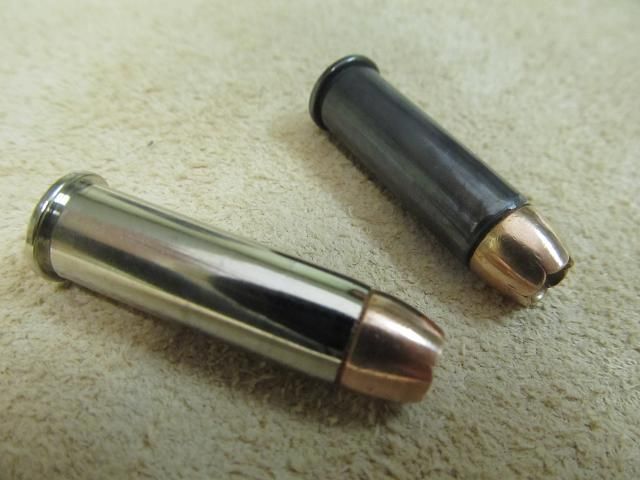 If you have aluminum you need to blacken, this product works great and is far better than a sharpie marker since it blends perfectly with anodized parts where as a sharpie leaves a shiny look that is too black and comes off far too easy.
---
Last edited by DIY_guy; 03-31-2014 at

04:30 AM

.
03-31-2014, 08:46 AM
---
Awesome! Glad you did a thread on this product, and even more glad you did a 'touch up job' with it vs. a complete strip and refinish.

I've had this product in my "wishlist" at Midwayusa.com for a LONG time wanting to touch up an old 22 with similar 'dings' but haven't wanted to do a full strip and refinish job, and was unsure about how well it would blend in if I just touched up the broken finish.
Posting Rules
You may not post new threads
You may not post replies
You may not post attachments
You may not edit your posts
---
HTML code is Off
---