Savage 12fv .204 - Duramaxx Stock - (NY)
07-11-2009, 09:06 PM
Savage 12fv .204 - Duramaxx Stock - (NY)
---
This gun is located in upstate New York.
I just don't have time for this gun right now. Along with the gun, I'll include a Bell and Carlson Duramaxx stock (bedded), the original stock, and an EGW one piece base.
The gun shoots well. It's a 1" gun on average with factory Hornady 32gr VMax's and would likely do better with a better shooter. I have only experimented a little bit with handloads, but haven't found that "magic" load yet. I just don't have the time right now to find the right load, and have an AR that I shoot 99% of the time when going after varmints. The .204 just doesn't leave the safe, and I have a deer rifle project that I need funding for. I would like to cash out of this gun to fund my deer rifle project.
The gun has a small knick on top of the receiver, roughly 1/8" long. Other than that it's in good shape.
$425 shipped to your FFL. If I need to go through my FFL to do it, add another $35. I've got a LOT more than that into this gun, but I really just need to make room in the stable and want to get rid of this quickly. Please use PM's to establish order of interest.
Does NOT come with the scope, rings, bipod, or sling shown below.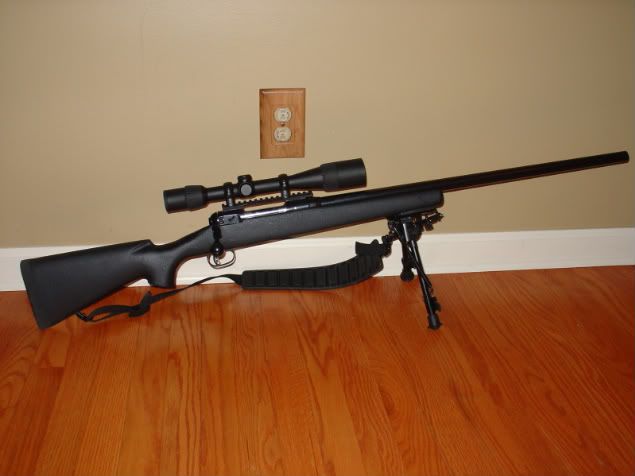 Posting Rules
You may not post new threads
You may not post replies
You may not post attachments
You may not edit your posts
---
HTML code is Off
---